We are delighted to announce a new partnership with DW Fitness First, the UK's leading gym and retail company.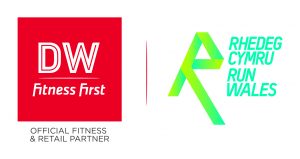 DW Fitness First group has 122 gyms and 89 retail stores across the UK, following the purchase of Fitness First in 2016. DW Fitness First group shares our commitment and mission of providing access and opportunities for everyone in Wales to improve their physical activity regardless of whether they are looking to run, jog or walk their first ever kilometer to taking on a challenge of a half marathon, or just simply working towards their own personal running goals.
We will be working closely with DW Fitness First over the coming months to offer the Run Wales social running community discounts on gym and sportswear, along with establishing Run Wales social running groups from DW Fitness First locations, host closed store evenings and much more!
So watch this space…