Taking up running can seem like a scary and daunting prospect, especially if you feel out of shape, unfit, or you're simply wanting to try running for the very first time. The Couch to 5k programme will help you work up towards running a 5k within 9 weeks, but in a gradual and progressive way that allows you to work at a manageable pace. The plan involves 3 days of running a week, with a day of rest in between, and a different schedule for each of the 9 weeks. Read more about it by clicking here 
The challenge of completing a Couch to 5k programme can help boost your confidence and self-esteem, as you prove to yourself that you can set yourself a challenge and achieve a goal. Running is an easy way to improve your health; it can help you lose weight, benefit your mental health and requires very little equipment.
Here at Run Wales, we have our own Beginner Walk to Run 5k programme that you can download by clicking here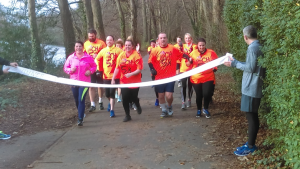 We recently featured the Companies House Workplace Running Group, with many of their employees benefiting from the Couch to 5k programme and you can view their story here. Additionally, a number of social running groups have started their own version of Couch to 5k programmes, designed for beginners who have the goal of completing a 5k. You can use our Group Finder function to find the nearest social running groups to you offering Beginner Couch to 5k programmes.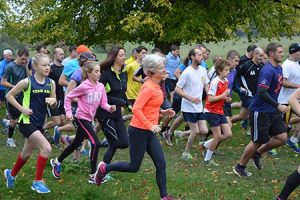 Many individuals select a local parkrun as the point for their Couch to 5k graduation, but the progression doesn't have to stop there! Upon achieving your Couch to 5k goal, you can take on your next challenge…we have a number of further programmes to help push you towards your next goal which you can view by clicking here