---
Summary of Group: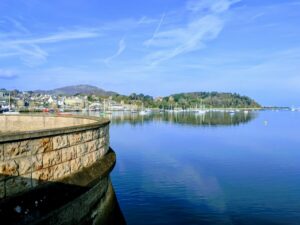 Conwy Hardys is a staff social running group for staff employed by Conwy County Borough Council.
We generally run on a Thursday after work, and start our runs from Bodlondeb or Coed Pella.
We sometimes do weekend runs and enter races together. Since Covid, our running dates have varied.
We have a private Facebook group and notify colleagues about dates via email and calendar invites.
We're a social group – it's not about times or even distance – just a friendly way of motivating each other to get out and exercise (and take selfies!) – and get to know colleagues that you may not necessarily work with on a day to day basis.
TIMETABLE OF REGULAR ACTIVITIES:
Day:
Thursday
Time:
17:30
Level:
Mixed
Location:
Bodlondeb or Coed Pella Offices
Cost:
Free
Activity:
Social Run
Gender:
Mixed
We tend to do a gentle 5k run. We vary the route and explain where we're planning to go via the calendar invite all staff are sent. We never leave anyone behind. We tend to run to a point and then wait for everyone to regroup. There is always a back runner.
MEET THE TEAM:
Fran Lewis, organiser/Run Leader
Fran is a keen parkrunner and Conwy Hardy's Run Leader. If you're nervous about joining as a new member of staff - just give her a ring and she'll reassure you - we're a friendly bunch!
LOCATION: