---
Summary of Group: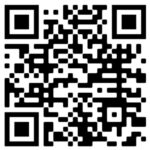 Moti Albany Road Run Club is a welcoming, inclusive run club, where no one gets left behind. We run in Roath and have a social run each Tuesday (5k & 10k groups) and a workout session each Thursday, where we do things like intervals and hill repeats - the type of stuff you probably wouldn't do on your own but is good in a group. The format of all sessions means you can take part whatever type of speed you are - it doesn't matter. We generally follow up each session with a trip to the Pear Tree Cafe bar. All sessions are run by qualified run leaders and the group is coached by a qualified coach of over 3 years - David Sinclair @Cardiff_Dave
TIMETABLE OF REGULAR ACTIVITIES:
Day:
Tuesday
Time:
18.:30
Level:
Able to run 5k
Location:
Penylan library & community centre
Cost:
Free
Name:
#teamtuesday - Social Run
Gender:
Mixed
A social run - groups for 5k and 10k, where no one gets left behind. Chatty and fun. This is social, not a training session - but it still helps your running!

Day:
Thursday
Time:
18:30
Level:
Able to run 5k
Location:
Penylan library & community centre
Cost:
Free
Name:
#clubthursday - Workout session
Gender:
Mixed
Our training session to improve your running. It's suitable for everyone who can run - whatever speed! We alternate between hill repeats, intervals and Fartlek sessions - sessions are usually half an hour max, plus a warm to start. You work hard but once it's over you'll be super proud of yourself - and doing this in a group makes it fun.
All sessions completely free of charge.
Booking is essential - please book here: http://motialbany.eventbrite.com/
OTHER ACTIVITIES:
We have regular meet ups at parkrun, particularly Tremorfa which is our club parkrun, and we regularly attend races together.
MEET THE TEAM:
David Sinclair @cardiff_dave, Club coach
Have been coaching the club for 4 years. I took to running in my early 40s and it transformed my life. Happy to answer any questions about the club. Cofounded the Big Social Run. Member of the Brooks Run Happy Team. Qualified run leader and coach.

Suzanne Donovan, Club Helper / Run Leader
Started running on my own about 4 years ago, and running with Moti has improved my running (and social) life! I enjoy parkrun on Saturdays followed by coffee & breakfast. Qualified LiRF.

Suzy Lloyd, Club Helper / Run Leader
My first runs were the Santa jog for British heart foundation in memory of my mum. I then joined a friend in a charity 10k in 2013 and parkruns became part of my training. I did my first half marathon in 2017 and joined Moti in 2018 to improve my times. Moti has encouraged me to take part in events I never would have and have met lots of like minded people. Qualified LIRF leader

Jenny Stone, Club Helper / Run Leader
I've run since school. I'm now in my 50s. Most of my friends have been forged through running. I'm a qualified LiRF, plus I am a volunteer coach with a junior group. I'm a parkrun tourist & have run half marathons up to ultra distances. I treated myself to a 50 mile race for my 50th birthday! Moti has become a happy place for me.

Sarah Davies, Club Helper / Run Leader
I ran my 1st half marathon in 2016 for PDSA charity. Loved every minute of it and have run for various charities since. nervously joined Moti in 2018, am grateful for the support the club gives to everyone, have met some really great friends there. I enjoy parkrun especially when we meet as a team. I'm a qualified LIRF

Karolina Matyja, Club Helper / Run Leader

Mat Nash, Club Helper / Run Leader
Rob Smith, Club Helper / Run Leader
After finishing Couch To 5k I ventured into the big wide world to find social running clubs, and there isn't a finer one than Moti. The group has been wonderful for me and runners of all abilities, and I'm proud to associate with the group. Qualified LiRF who also works with Cardiff MIND.
LOCATION: