Wales is currently under Alert Level 4 restrictions and so you are only able to run with members of your own household or support bubble.
Run Wales and Welsh Athletics have published a Lifting Athletics out of Lockdown Roadmap which maps what is allowed against the different levels of restrictions. More information will be provided as and when the Welsh Government changes the Alert Level.
This includes the Guidance for Clubs & Groups organising group running sessions below.
Following today's announcement (10/07/20) that the Welsh Government "….allow larger gatherings of up to 30 people outdoors only where these are organised and supervised by a responsible person for sports and other leisure activities and classes." We are pleased to say that we can now start to return to group running activities.
Please take time to read the guidance and plan carefully how you will implement it to ensure the safety of all in our sport.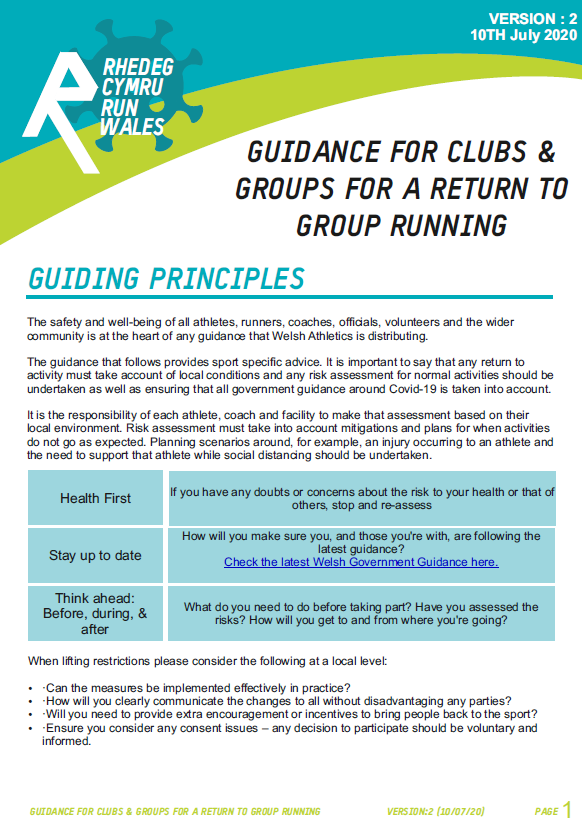 Download the latest version HERE
We have also created a quick reference guide for reference.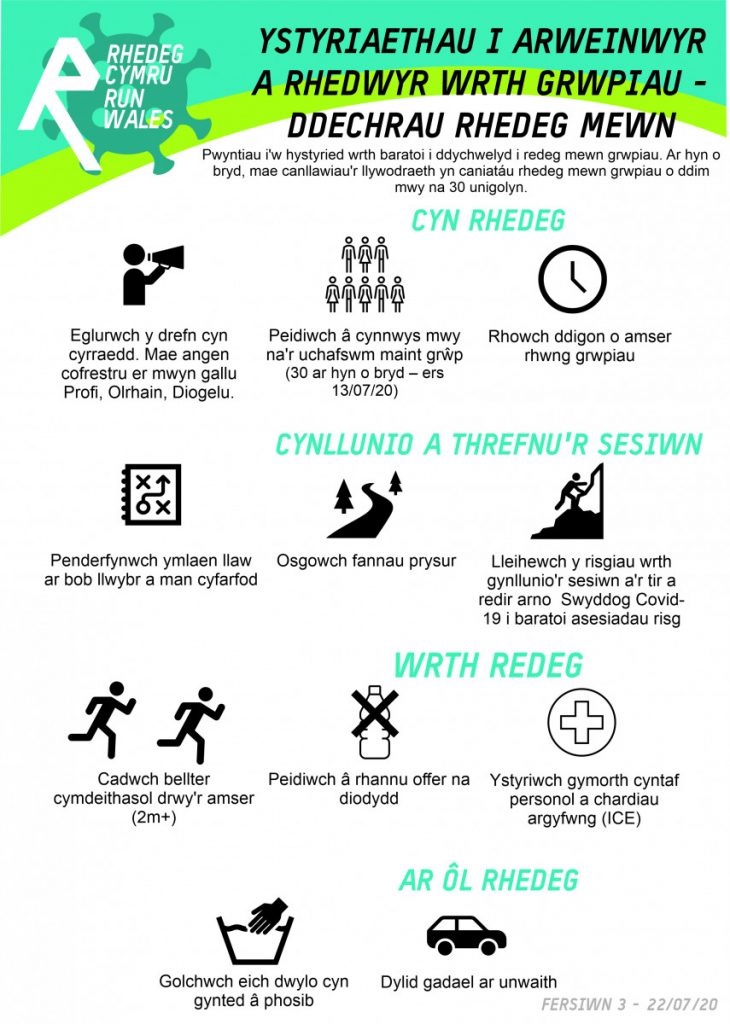 You can download a copy in Welsh HERE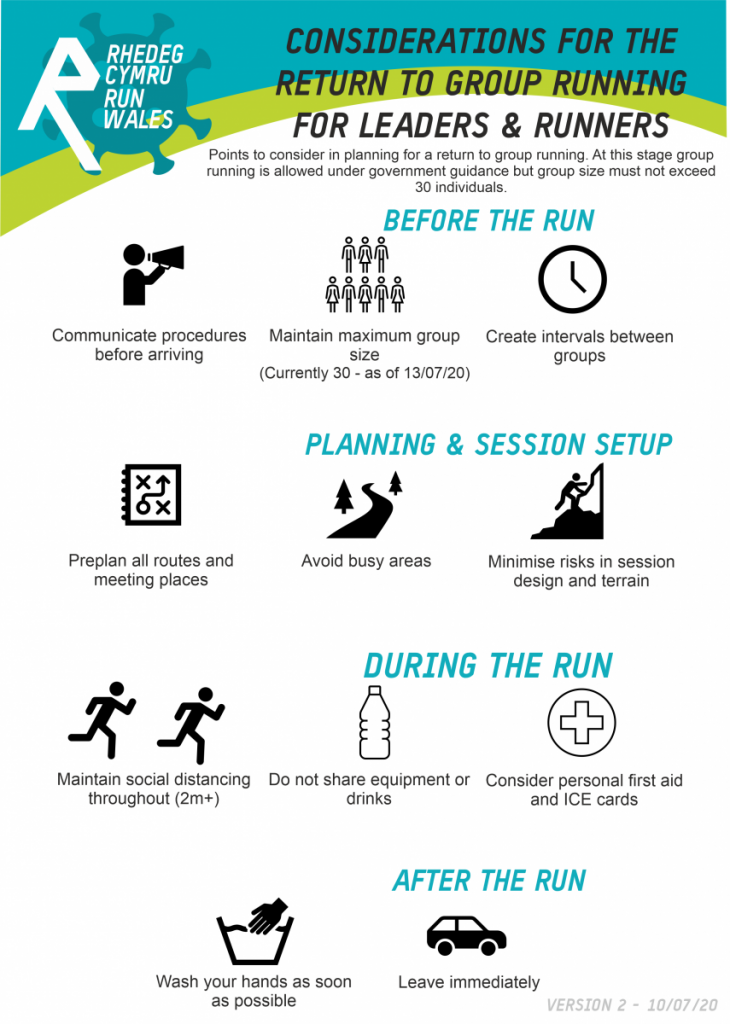 You can download a copy in English HERE