Run Wales and Welsh Athletics have published a Lifting Athletics out of Lockdown Roadmap which maps what is allowed against the different levels of restrictions. More information will be provided as and when the Welsh Government changes the Alert Level.
From Saturday 13th March 2021 it is now permissible for 6 people from 2 households to exercise together (Note: under 18s are not included in this number) therefore the return to small group running and activity can re-start as long as there are no more than 2 households and no more than 6 adults present.
From Monday 26th April 2021 organised outdoor activities for up to 30 people can again take place. The Guidance for Clubs & Groups organising group running sessions can be found below.
Please take time to read the guidance and plan carefully how you will implement it to ensure the safety of all in our sport.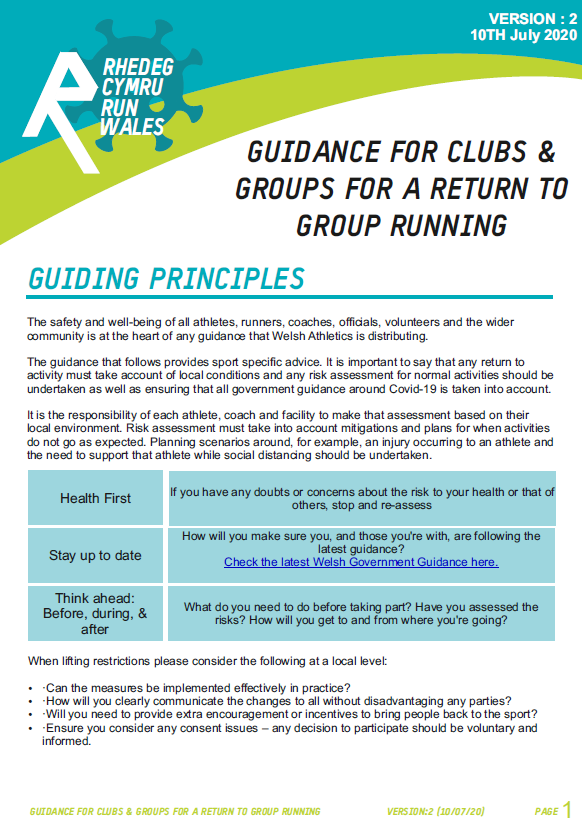 Download the latest version HERE
We have also created a quick reference guide for reference.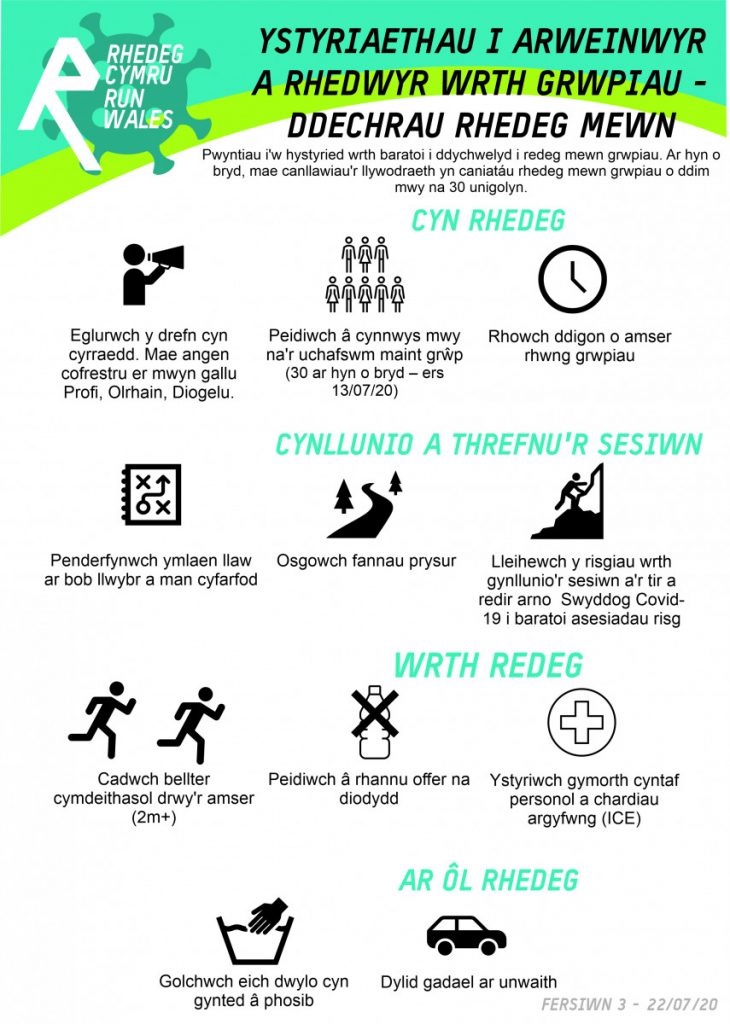 You can download a copy in Welsh HERE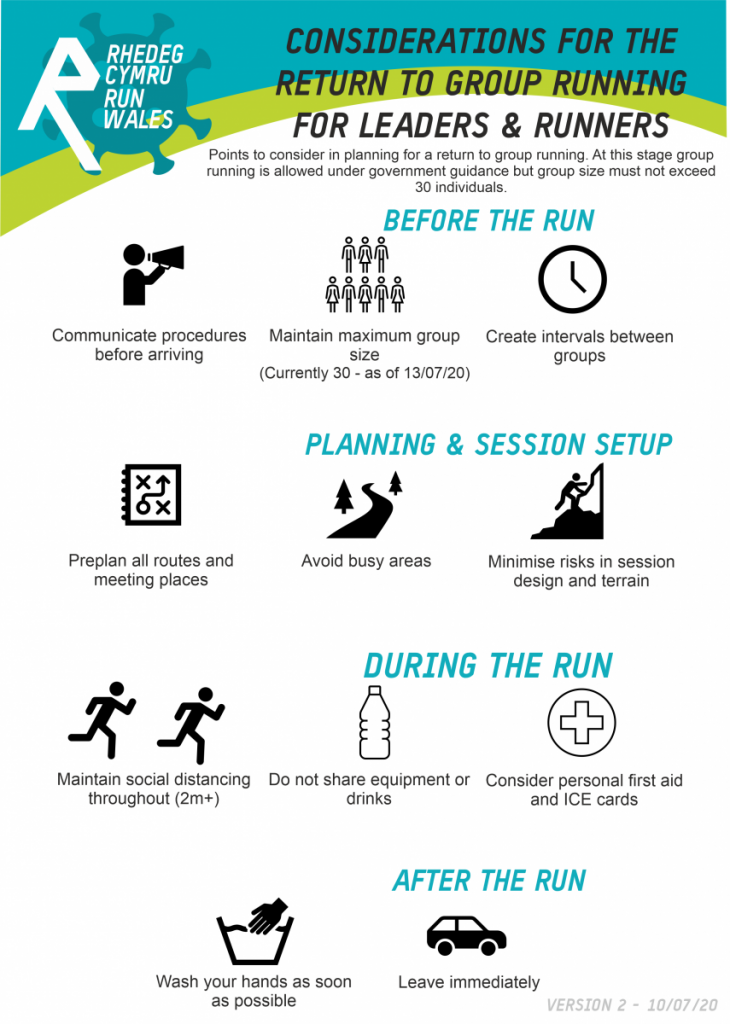 You can download a copy in English HERE