Run Wales and Welsh Athletics have today published the first set of detailed guidance documents to accompany the Lifting Athletics out of Lockdown Roadmap published on 29th May.
This includes the Guidance for Clubs & Groups organising group running sessions below.
Please note, at this stage, this is a guide for things to consider in planning for a return to group running. Group running should not be undertaken until such time as government guidance specifically allows it.
Please take time to read the guidance and plan carefully how you will implement it to ensure the safety of all in our sport. We are holding an open "ASK US" session on Thursday 25th June to answer questions on the return to athletics [Please Register to attend], and in the meantime, you can contact us via irun@runwales.org.uk with any questions you might have.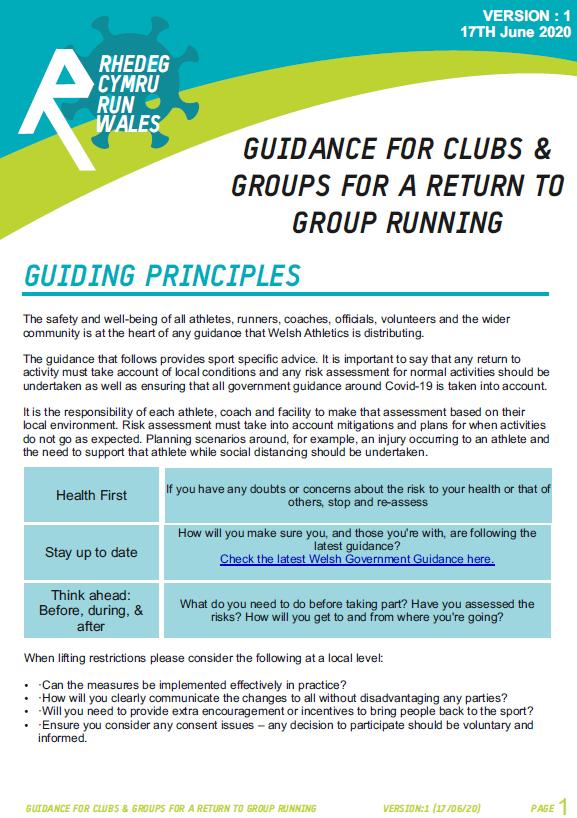 Download the latest version HERE
We have also created a quick reference guide for reference.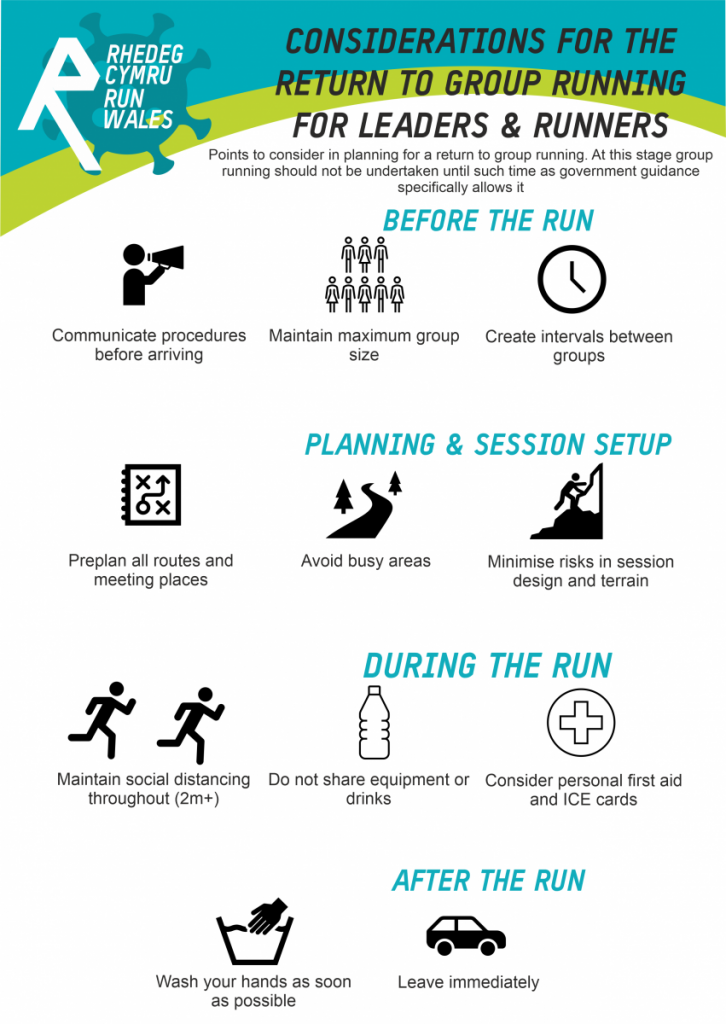 You can download copy HERE