Run Wales is a Welsh Athletics programme developed to provide fun, friendly, supportive and inclusive running opportunities for everyone in Wales.
To us every effort counts and no jog is too small – We are here to celebrate people and groups who run, jog and walk their way to a more active lifestyle. So regardless of your age, fitness level, aspiration, background, or location you can all be a part of Run Wales.
If you're interested in giving running a go, we are here to help you every step of the way and we welcome everyone to be part of the running community in Wales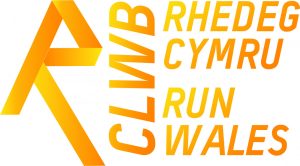 Clwb Run Wales is a virtual running club open to all adults of any age or ability. Designed for those who do not have the time for or access to a local affiliated running club but want to be part of a thriving community of like-minded runners. Clwb Run Wales members can take advantage of an exclusive package of benefits as well as an online community of runners and run leaders from across Wales. We are also a Welsh Athletics affiliated running club, so you will become an affiliated member and be able to run for the club at events across the UK.
Clwb Run Wales – your running club