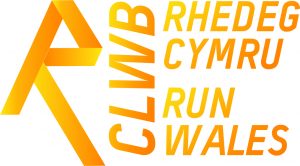 Clwb Run Wales
#YourRunningClub
WHO ITS FOR?
Clwb Run Wales is a virtual running club open to all adults of any age or ability. Designed for those who do not have the time for or access to a local affiliated running club but want to be part of a thriving community of like-minded runners. Clwb Run Wales members can take advantage of an exclusive package of benefits as well as an online community of runners and run leaders from across Wales. We are also a Welsh Athletics affiliated running club, so you will become an affiliated member and be able to run for the club at events across the UK (excluding regional cross-country championships).
WHAT ARE THE BENEFITS?
By joining Clwb Run Wales you'll get all the benefits of being part of a Running Club, plus a whole load more! Included in the annual £35 membership is:
A FREE Clwb Run Wales T-Shirt to run in (in your first year of membership)
Welsh Athletics affiliation (includes £10 off entry to the Cardiff Half Marathon and a £2 discount on race entry fees across a number of licenced road race events, reduced training costs and Welsh Athletics partner discounts)
Raffle entry for the London Marathon, Cardiff Half Marathon and Conwy Half Marathon * 1st Claim Clwb members only are eligible, in line with UKA rules *
Early access and exclusive offers to Clwb Run Wales members
Clwb Run Wales members Facebook Group to connect with other members and receive the latest offers
Access to a team of Clwb Run Wales experts and coaches
Clwb Run Wales newsletter bringing you the latest news and offers directly to your inbox

Important information regarding becoming a member
The Clwb Run Wales membership year is currently undergoing a period of transition, to fall in line with other affiliated Welsh Athletics clubs.
All existing members will be contacted in due course to inform them of the changes, and what it means for their membership. Please be assured that all membership affiliation periods will be honoured, your email will explain in further detail how the transition will be managed.
Please submit your completed Membership Application Form so that we can start to process your Welsh Athletics affiliation, then email you with a payment link to complete the process. You will be able to update your details at any time on the myAthletics Portal by logging in with your username and password. You will receive these login details once your payment and membership has been processed.
If you don't received an email from Welsh Athletics containing a link to pay your annual membership within 5 working days of submitting your Membership Application Form, PLEASE CHECK YOUR JUNK MAIL FOLDER as the emails are often filtered out!
---
Membership Application Form
---
*Please indicate the sex listed on your birth certificate or Gender Recognition Certificate.
**If you have been an affiliated athlete with Welsh Athletics in the last 3 years, please follow the instructions to complete the online transfer process. If you wish to transfer from one of the other Home Nations, the link above provides details for completing the paper-based transfer process.
***The Welsh Athletics privacy statement can be read here.
****By becoming a member of the club, you are automatically agreeing to the codes of practice as stated by Welsh Athletics – this relates to the codes of conduct, to the rules of UK Athletics and to adhere to all anti-doping rules and regulations.
All members shall be deemed to have made him/herself/themselves familiar with and agreed to be bound by the UKA Anti-Doping Rules and to submit to the authority of UKA Anti-Doping in the application and enforcement of the Anti Doping rules. The UKA Anti-Doping rules apply to all members participating in Athletics for a minimum of 12 months from the commencement of membership, whether or not the member of a citizen of, or resident in, the UK.