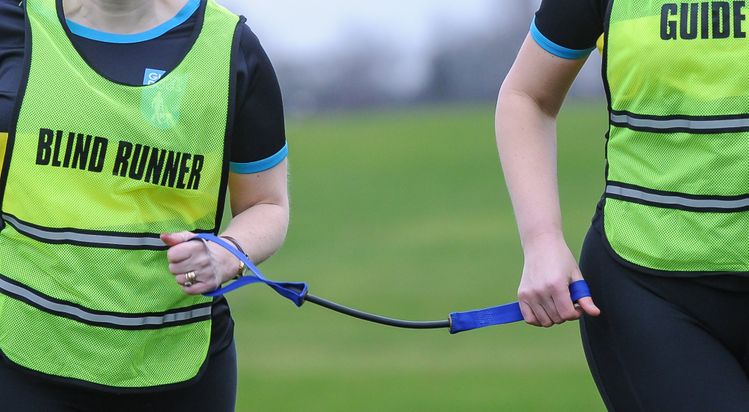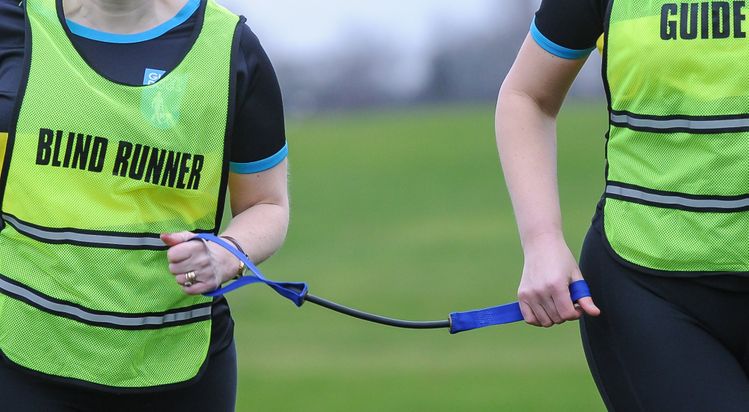 Run Wales and Welsh Athletics recently launched a new Guide Running workshop. After two successful pilot courses, the workshops are intended to be available across further areas of Wales.
The Welsh Athletics Guide Running Workshop has been developed in partnership with Disability Sport Wales with contribution and support from Guide Dogs Cymru.
The 2 hour workshop is a mixture of theory and practical activities and provides attendees with information and experience in supporting visually impaired people to run.
The workshop explores the various types of visual impairment, tips for operating safely whilst guide running and how to make your running sessions VI friendly. The practical element will give the opportunity for attendees to experience guiding and being guided by each other in a suitable setting.
Current course dates can be be found on the Welsh Athletics Coaching Course calendar.
Those completing the workshop with an up to date and valid Leadership in Running Fitness qualification will also have the opportunity to join the Welsh Athletics / Run Wales register of recognised Guide Runners.
In need of a guide runner?
Complete the enquiry form and we'll do our best to put you in touch with a registered Guide Runner local to you.
Register of Recognised Guide Runners
Have you completed the Guide Running workshop and have a valid Leadership in Running Fitness qualification?
Complete the registration form to be added to our Register of Recognised Guide Runners and we can share requests for support.
Please note your personal information will not be shared publicly and contact will be made via our Staff Team.