Your phone can be a lifeline should you find yourself in an emergency situation. Here are some settings and apps that are easy to activate and download, if we haven't listed your phone here let us know and we'll update our information.
iPhone 8 & above
On iPhone 8 or later, your iPhone can automatically call the emergency services. When Call with Hold or Call with 5 Presses is turned on and you try to make an emergency call, your iPhone will start a countdown and sound an alert. After the countdown has finished, your iPhone will call the emergency services automatically.
To turn these settings on:
Open the Settings app on your iPhone.
Tap Emergency SOS.
Turn Call with Hold or Call with 5 Presses on.
If you've turned off Call with Hold or Call with 5 Presses, you can still use the Emergency SOS slider to make a call.
If you've pressed it by accident you can cancel it during the countdown or call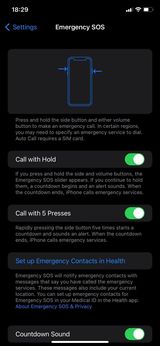 Samsung
The Samsung setting sends a notification to a nominated person – this can be a pre-recorded voice message or the message and a photo taken from your camera at the time of activation.
Open the Settings app on your Samsung
Tap Advanced Features
Tap Send SOS messages
Turn on and nominate who you what the messages to go to, you can add more than one person.
To activate in an emergency click the power button 3 times quickly.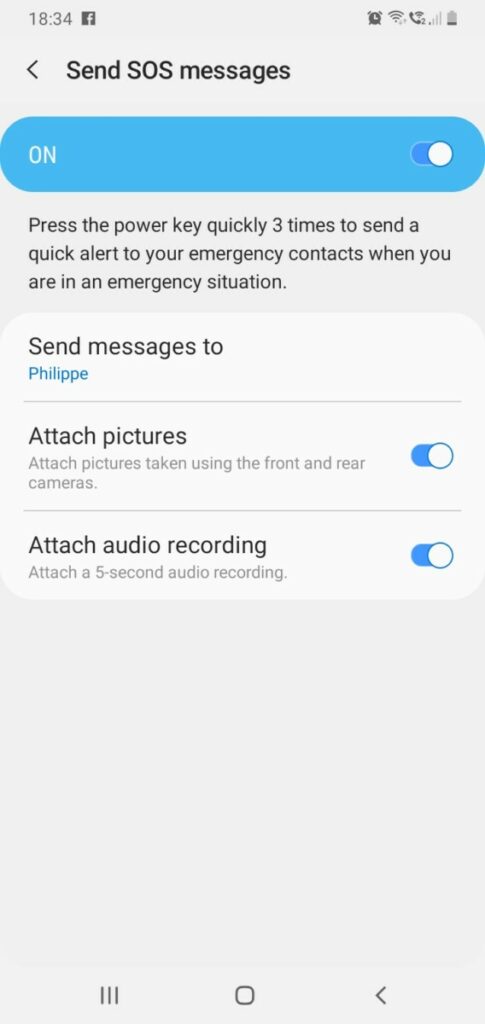 what3words
what3words is a useful app to share your location, it's split the world into 3m squares and given each square 3 words to identify it's location via GPS.
Download the app and if you get lost you can share your location with others.
More information about what3words can be found on their website.
Hollie Guard app
The Hollie Guard app has a variety of features including adding trusted contacts, tracking a journey and recording audio & visual evidence. It also has a 'Deterrent Mode' which can emit a high-pitched alarm and flashing light to attract help, or a 'Stealth Mode' which sends out a silent alert in situations when raising the alarm could put you at further risk.
More information about Hollie Guard can be found on their website.