On Monday 4th April 2022 we were pleased to launch our Menopause campaign with an online workshop from The Menopause Team, looking at Menopause symptoms, how it can affect running and what we can do as individuals and groups to support our members.
Our campaign hopes to give women and men the tools to understand Menopause, start the conversation and share stories and ways of coping with the changes.
We'll be building a database of resources for you to use and share with as many people as possible.
Let us know if any have helped you and we'll be adding more soon.
Symptoms of Menopause
Key symptoms of the Menopause can have an impact on our running, it's important for women to recognise and research how they may affect you and speak to your G.P. or Menopause Advisor at your surgery.

Menopause Champions
We'd love all our groups and even our Welsh Athletics clubs to have an individual championing our campaign, we see this role as someone that members can approach to have a chat if their Menopause journey is affecting their running, to sign post to the resources and create an environment of support.
We would also love it if you could share our campaign logo on your social media and website pages, with a link to this campaign page.
Thanks to the following groups/clubs for identifying a Menopause Champion:
Rhyl Runners – Eva Brewer
Prestatyn Running Club – Debbie Jones
Menopause Awareness Workshop
You can watch the workshop back on our YouTube channel, we've had lots of lovely messages saying how much it has helped them already and we hope it helps you too.
Apps, websites, books and more…..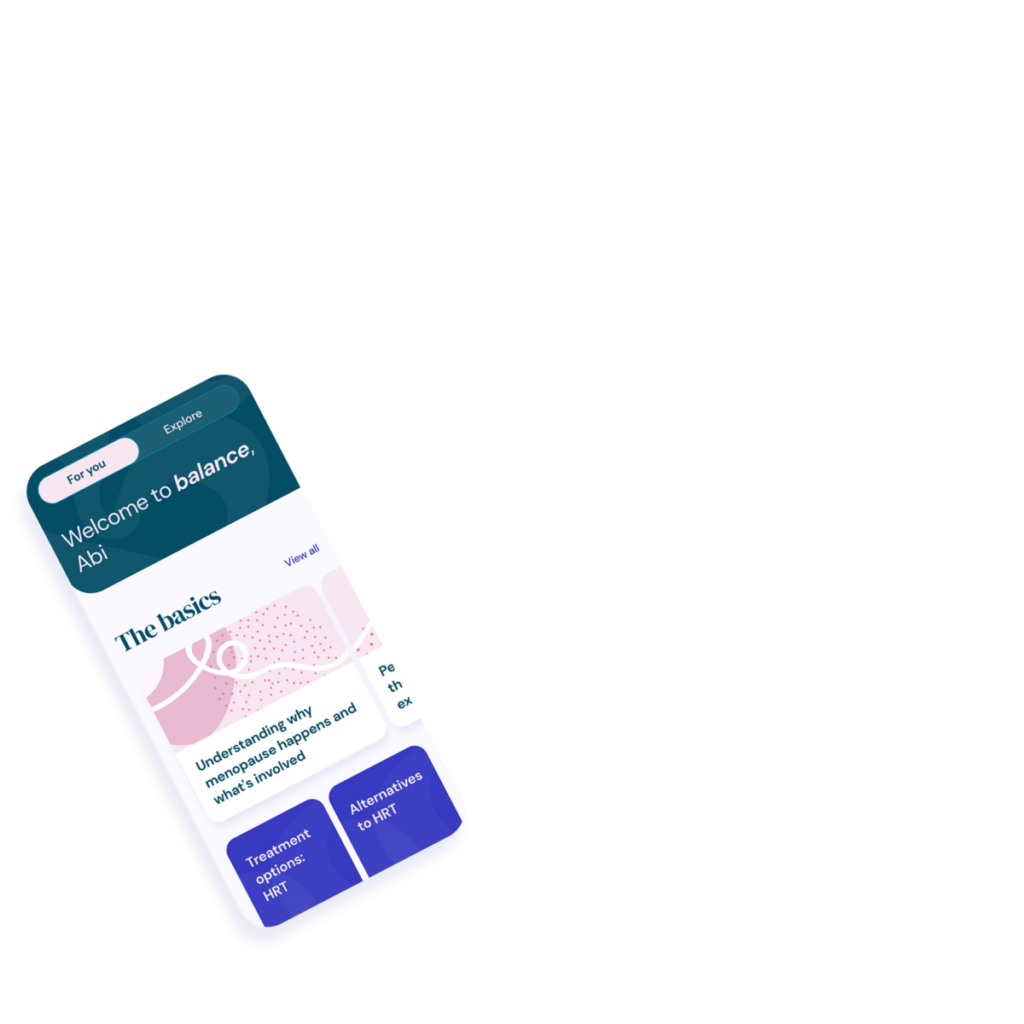 The free balance app allows you to track your symptoms, access personalised expert content, plus much more.
The British Menopause Society A specialist authority for menopause and post reproductive health in the UK.
Balance Menopause A comprehensive resource of information to complement the app.
Books
Older and Wider: A Survivor's Guide to the Menopause. Jenny Eclair
How Hard Can it Be? Allison Pearson (Fiction)
Menopause Matters. Shelly Chapman
Management of the Menopause (sixth edition). British Menopause Society. Hillard,
Abernethy et al
The Shift by Sam Baker
The M Word by Dr Philippa Kaye
Preparing for the Perimenopause and the Menopause by Dr Louise Newson
Everything You Need to Know About the Menopause by Kate Mui
Podcasts
The Dr Louise Newson podcast
Galloping Catastrophe
Michell Obama
Get Lifted with Lisa Snowdon
The Hot & Moody Podcast
Fortunately with Fi and Jane
The Happy Menopause