It's a common theme among the running community: ask almost any runner how they got started with the activity and many times the response will start with something like, "Well actually, I used to hate running…" or maybe "I was never any good at running in school".
We are all guilty of using these clichés, and for years they have stopped many of us from getting our trainers on and getting out there.
The lesson to be learned is that when you are just starting out running is hard and to be honest it makes you think that 'there is no way in the world it could ever become enjoyable'. It doesn't matter whether you're a total exercise enthusiast or a couch potato on a mission to get active: if you're new to running, it's probably going to beat you up a little bit.
But, with a little bit of time and effort, you will start to feel like you've got this and start to enjoy it. However, you are not expected to do it alone. All of our runners, who hail from all over Wales, have been there, done that and got the t-shirt.
Meet Chris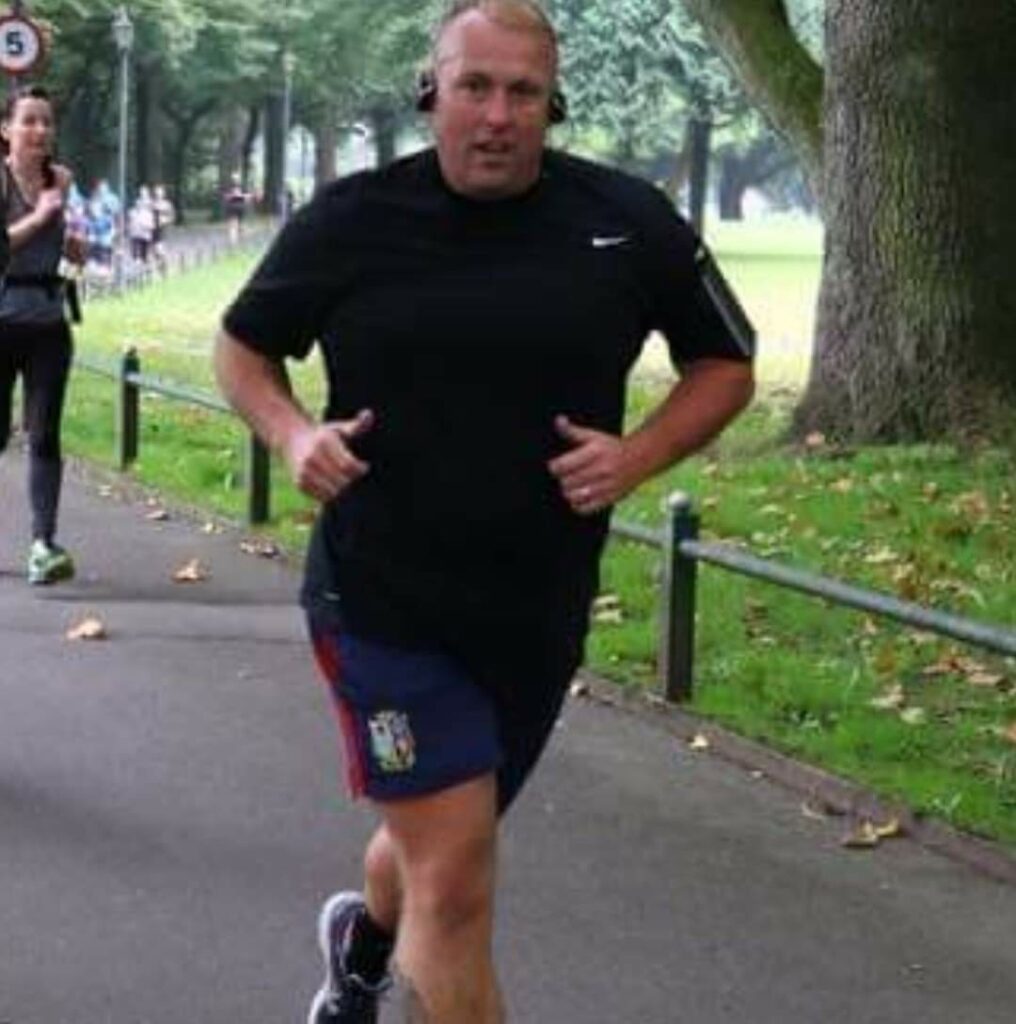 Christopher Clack started the Dragons Walk 2 Run Programme on the 6th January 2022. It was his return to running after a long layoff. He also planned in daily walks in the morning. At the start, he was limited to short bursts of running but with dedication and perseverance, this short bursts became longer and longer.
On the 19th March, Chris completed Aberdare parkrun in a wonderful time of 38.06 and that was not the end of his achievements. Chris attended and completed a half marathon at the return of the Cardiff Half Marathon on the 27th March.
An absolutely fantastic achievement but this is not the end, just the beginning of Chris' running journey. Well done Chris!
Meet Scott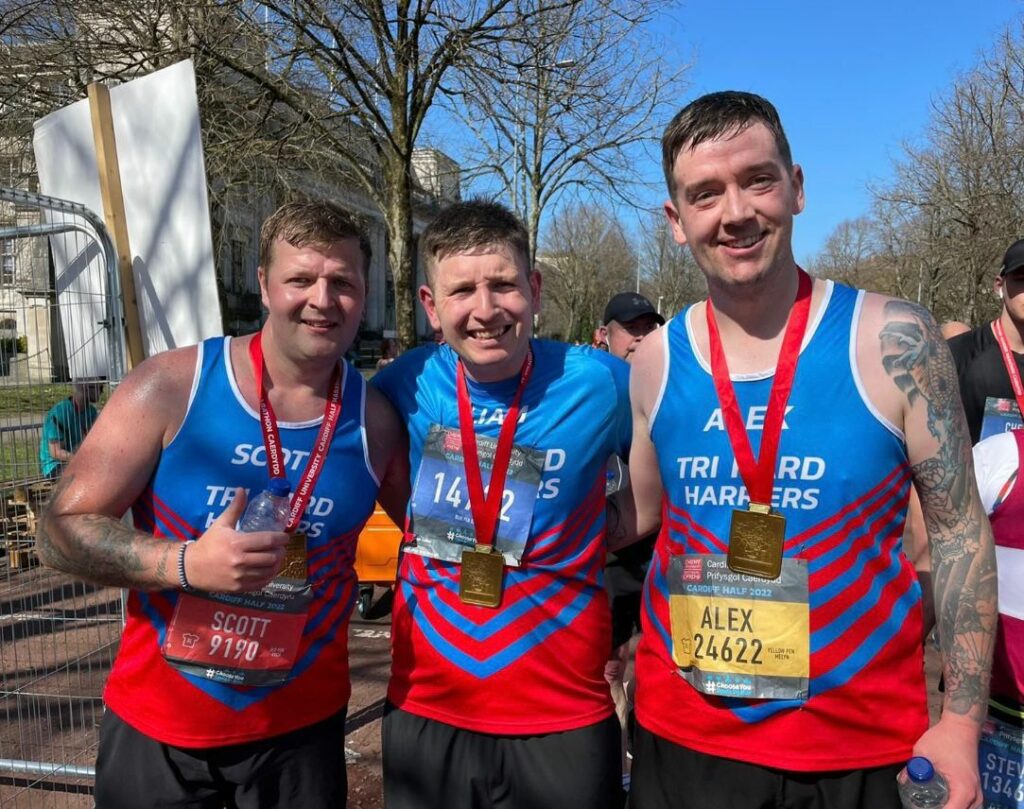 I started my running journey as a weight loss journey in 2019, after becoming quickly addicted to reaching new distances like a 5k, I decided to push my limits and signed up for the Swansea half in 2020.
With very little training and only a few novice runs I completed the half marathon in 2:30! My children watched me cross the finish line and the feeling of pride just made me want to push myself further.
Through some friends I heard about the Tri-Hard Harriers and took the plunge to see what the club was about, 6 months down the line and completing the Cardiff half in 2022 with a Personal Best of 2:02! Shaving 28 minutes off my time, I wouldn't of done it without the support from the club, the motivation of my fellow members and can't wait for the next run!
Meet Angela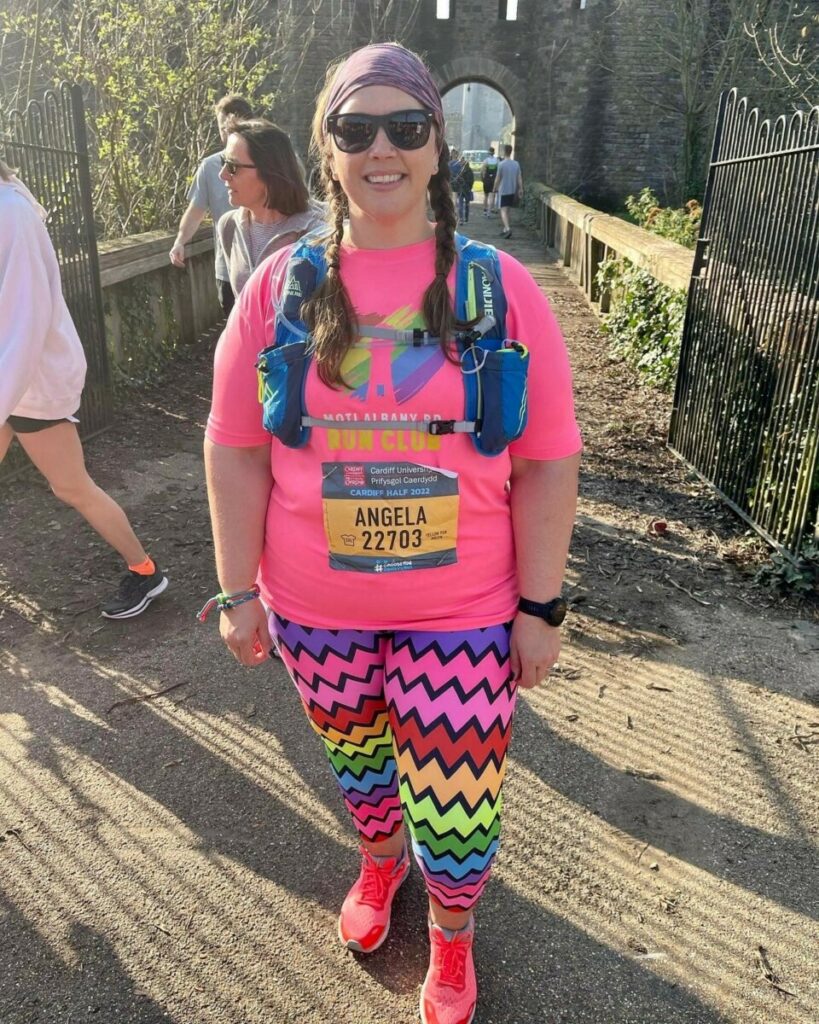 I started running regularly in 2016 after a good friend badgered me to go to the parkrun where she was Run Director. Up until then my idea of a run was 2km on the treadmill. My love for running was a slow build up after my first parkrun (which felt like a marathon at the time!) and really accelerated after meeting likeminded friends through Instagram and parkrun.
I'm very much a slow, back of the pack runner, but that just means I get value for money out of races! I've seen an improvement in my times and general confidence after regularly attending Moti Albany Road running club sessions coached by Dave Sinclair. It's such a friendly and inclusive club it helps motivate you to get out whatever the weather.
The me that had just started out running would never believe that I voluntarily get up early on a Saturday to run, have lots of friends who run, and that I belong to a running club!
To date I've run all over the UK and even raced in Valencia. I've done an ultra (50km) over two days and I've just completed half marathon number 9. Not bad for someone who used to dread doing any sort of physical exercise in school.
---
From absolute beginners to more seasoned runners our range of plans will help you.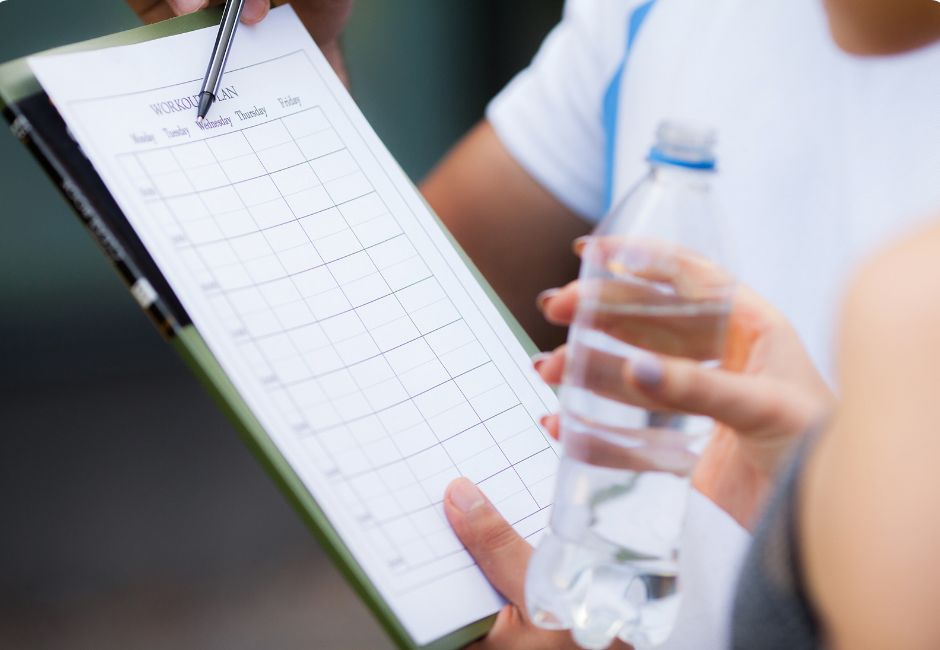 Inspirational stories, practical advice & much more on our Plodcast!