Resilient Runners is a series of blogs about the brilliant ideas that our running community have been coming up with to keep each other going in these unprecedented times . . .
Pontypool Phoenix Runners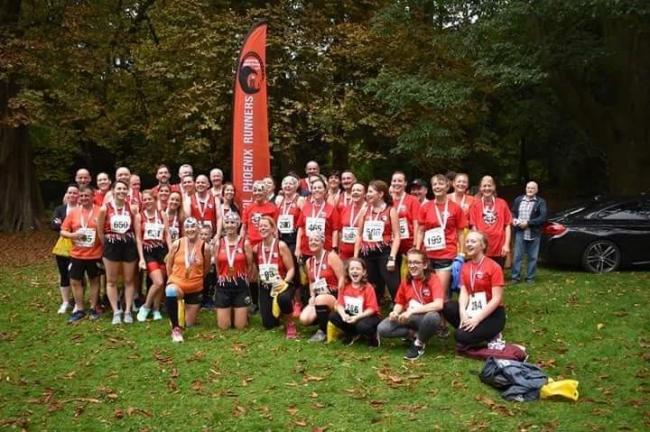 Pontypool Phoenix Runners have raised more than £1,200 for the NHS by running more than 1,000 miles in just five days!
This great group usually meet up at least three times a week for a run, with between 45 and 90 runners taking part at once. Following lockdown, Phoenix Runners shifted the social aspect of the social runs online by hosting weekly Zoom catch-ups. However they found the running side of the social runs a little bit trickier as some members did not have the confidence to run solo or had begun to loose motivation.
Chairwoman Donna Hewitt said "Inspired by Captain Tom Moore, I spoke to a few committee members about raising money for the NHS, but also to motivate our runners to run solely, keeping to the lockdown guidelines, and prompting people to use their daily hour exercise wisely, unless isolating."
"We're such a close team that running alone is often daunting for some of our newer runners, as they may have never had to do it, making them fear the lone running.
"Hoping to motivate one or two, we decided we would do '500 in Five' – 500 miles in five days – thinking we would only achieve a few miles and a few runners. However, the response was amazing and we smashed the miles in two days of starting the challenge. We ended up running, walking or cycling an amazing 1,242.74 miles in five days! We raised a staggering £1,200.71 for the NHS, which we are so proud of."
"The team enjoyed the challenge, being together through social media and motivating each other through these days. This has spurred on fancy dress runs, and now 'run the hills of Pontypool' challenge."
"We will as a club support each other through this time and go on to do more weird and wonderful challenges, within the current lockdown guidelines, until we can be together again."
Absolutely amazing effort Pontypool Phoenix Runners! We at Run Wales are looking forward to hearing all about your future 'weird and wonderful' challenges!
Another Resilient Runners blog post will be coming your way Thursday.
#Innovate2Unite