Sometimes life takes over and we don't have time in our day to get out and run! Or sometimes we simply want a break. From careers, holidays, relationships, illness and much more there are a lot of things that can keep us from putting on our daps and heading out the door!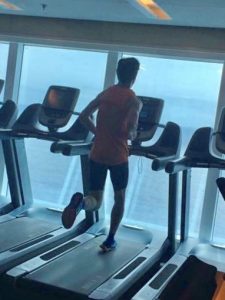 I've just come back from a 2 week cruise around the Med, mixed in with a few days in Barcelona and Rome! I can't lie to you all….I had a fantastic time basking in the sun. The food on board the ship was outstanding and cakes were part of my daily routine -many cakes actually! And lots and lots of all kinds of different foods!
I did manage a cheeky run on the treadmill during the first week on board (partly due to guilt and partly habit), but then  i decided to put my feet up and taking the entire week off…eeek!But during that week, I really got into my rest, my food and put running to the back of my mind! And it just reiterated in me the fact that a mid-season break can be a very good thing.  Not only does it let your body heal and get some much needed rest, it also allows your mind to rest.  Plus, it allows you to put on about 4-5 lbs, something I don't regret it one bit ;-)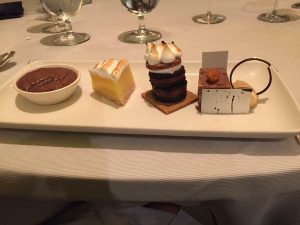 Treating ourselves from time to time is key and that's what holidays are for! I knew as soon as I got home my running would whip me back into shape!
It is so important to enjoy running and the training that goes with it, but don't let it take over your life! A short break can do you good, and will allow you to come back more refreshed, focused and motivated…. And don't worry..... any extra pounds gained will soon drop off as you start your running routine again.
So..... If you're off on a holiday or you simply feel your body deserves a bit of mid-season rest..... Don't feel guilty! Take time to recharge the batteries before taking the training and healthy eating up again.
Happy and healthy running everyone.