So, It's now less than a month to my very first ever marathon….. eek!! I'm currently feeling really excited and really scared at the same time. Will I finish the whole 26 miles? Can I finish the whole 26 miles? Questions that are constantly running wild in my mind at the moment.
To keep my training on track I signed up to the Roman Run this year, which in case you didn't know, is a 16 mile run from Brecon to Merthyr.  Sounds easy enough doesn't it? It's just going to be downhill right?! But no – oh noooooo! This run has an elevation gain of 2000ft and boy do you know it while running!  Well I say running, I personally think it's actually impossible to run up the mountain part of the race but looking at the finish times of the front runners, many must have run it all! Eek! Again!
As hard as it was though, I absolutely loved this race. I ran with my marathon buddy and we chatted all the way. It was fab. The views were absolutely stunning, and the marshals were amazing. I honestly can't praise them enough, they were all friendly and encouraging, and not one of them complained about how long we had been (took us 4 hours in total).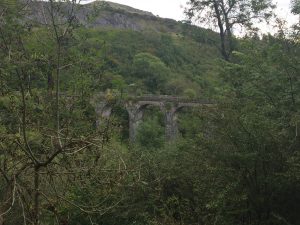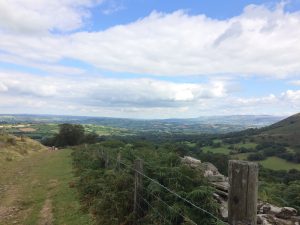 The only complaint I have about the race is the fact that my goodie bag was missing the chocolate bar that everyone else seemed to have! I may need to write a strongly worded letter about that ;-)