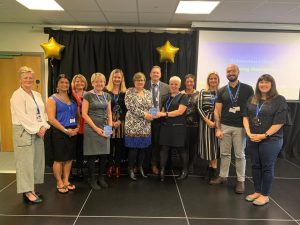 Three employees who work for Carmarthenshire County Council and are LiRF trained Run Wales leaders last month received an award for Contribution to Health and Wellbeing in the Workplace.
They are Viv Jones, Gill Powell and Linda Williams.
All three are involved with Council workplace running groups, as well as Sospan Road Running Club, Llanelli Athletics Club, Gary Howells Training and various Run Wales groups including the We Can Run Llanelli, Coleshill and Swiss Valley Trail group.
Huge congratulations to the three of them.