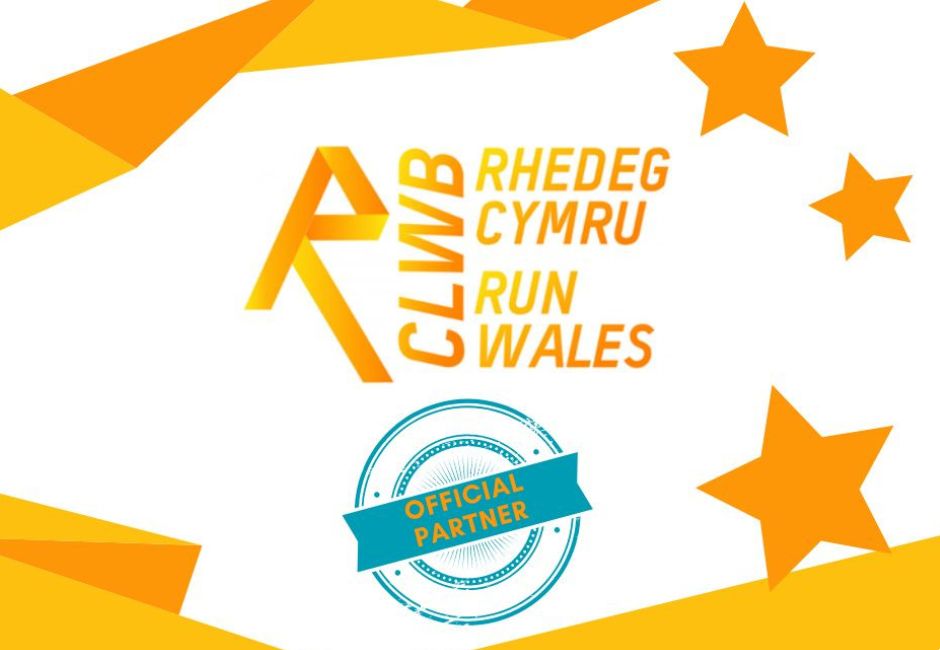 Clwb Run Wales Partners are our 'gold standard' groups, and as such, they should lead by example and be a role model for other Run Wales groups and new groups under development.
Naturally, the group must meet the minimum criteria to become registered with Run Wales, but we also expect Clwb Run Wales partner groups to actively promote and encourage participation in all relevant Run Wales campaigns and events, and encourage their members to join Clwb Run Wales.
---
There are great benefits to both the group and individual members of Clwb Run Wales partnerships:
Clwb Run Wales Partner Benefits
An enhanced webpage to promote your group on www.irun.wales
Free Clwb Run Wales T-shirt or vest in your group colours with your logo for all group members who join Clwb Run Wales (one per Clwb member)
1 free LiRF place for every 12 members who join Clwb Run Wales
1 free CiRF place for every 25 members who join Clwb Run Wales
Representation of your group in the Run Wales gazebo at regional events
Opportunities to use the Run Wales bag drop and gazebo as a meeting point for your group at key events
Your group receives £5 credit for each new member, which can be used against Welsh Athletics courses* or Run Wales Recommended Kit to help your group support members, enhance provision and train volunteers
Opportunities to win Run Wales Recommended Kit for your group
The chance to win a pair of free places for an event in your region to distribute to your group members as you see fit
Practical support and information to help establish and manage your group
Invitation to write a news item for irun.wales focusing on your group's activities every quarter
*Safeguarding or First Aid course
---
Clwb Run Wales Individual Benefits for Partner Members
Your annual membership includes:
Welsh Athletics affiliation (includes discounted race entry fees, reduced training costs and Welsh Athletics partner discounts)
Raffle entry for the London Marathon, Cardiff Half Marathon and Conwy Half Marathon
FREE Clwb Run Wales Partner T-shirt or vest with your group logo
Early access and exclusive offers to Clwb Run Wales members
Clwb Run Wales members Facebook Group to connect with other members and receive the latest offers
Access to a team of Clwb Run Wales experts and coaches
Clwb Run Wales newsletter bringing you the latest news and offers directly to your inbox
Opportunities to use the Run Wales bag drop and gazebo as a meeting point at key events
---
Contact us to discuss your group becoming an official Clwb Run Wales partner group!