This week, local social running group, Monmouth Rock Up and Run enjoyed a beautiful, sunny morning at Chippenham Playing Fields parkrun with the Run Wales Social Running Celebration Relay
The Celebration relay provides all Run Wales registered groups with a tremendous opportunity to showcase their group, sharing information about their activities and encouraging more people to participate in social running outside of their regular weekly parkrun. We are encouraging groups to support their local parkrun by offering to volunteer as well as run, jog or walk at the relay events.
36/47: Celebration Relay Run Report – Chippenham Playing Fields parkrun
---
The sun was shining brightly and not a cloud in the sky, a welcoming sight for the Run Wales Social Running Celebration Relay Baton reaching Chippenham Playing Fields 41st parkrun on Saturday 20th May 2023.
Simon Jones collected 'Bryn the Baton' from Rogiet parkrun from Undy & Redwick Road Runners on behalf of Monmouth Rock Up and Run. It was presented by Kirsty Jones, founder of MRUAR and Chippy parkrun RD, to MRUAR run leader Tony Hardy, who took him for a run around the beautiful park.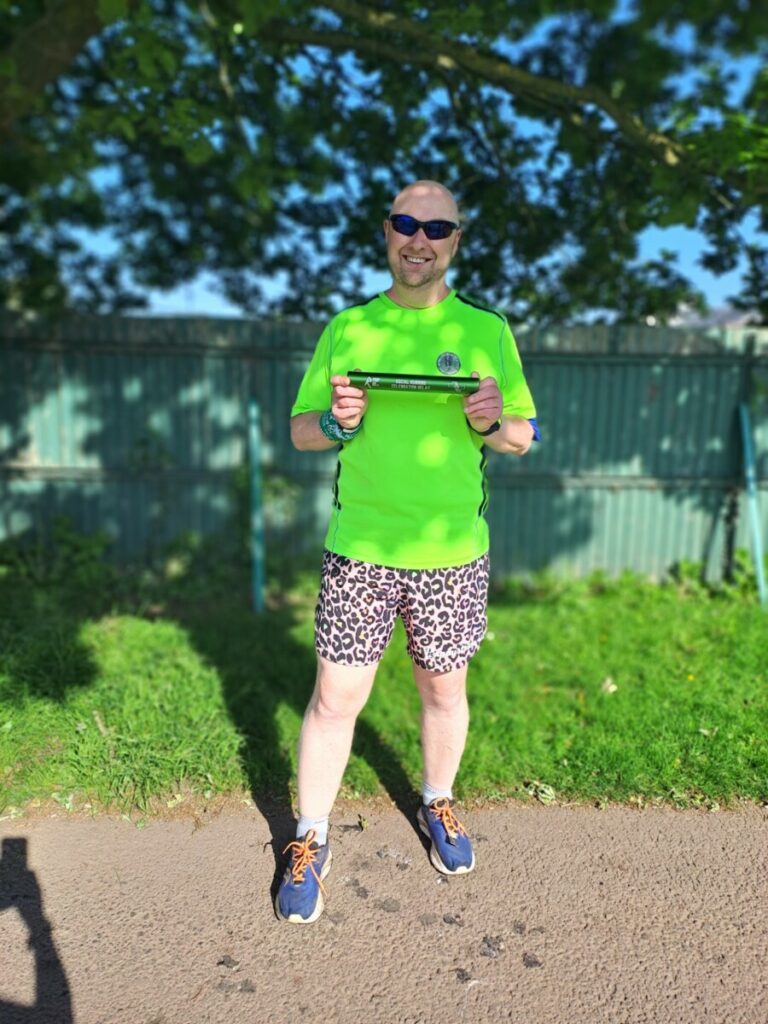 MRUAR members are amazing key volunteers at 'Chippy parkrun', which has become a favourite, and part of the routine for members Saturday mornings, with exuberant volunteering to those trying for PB's.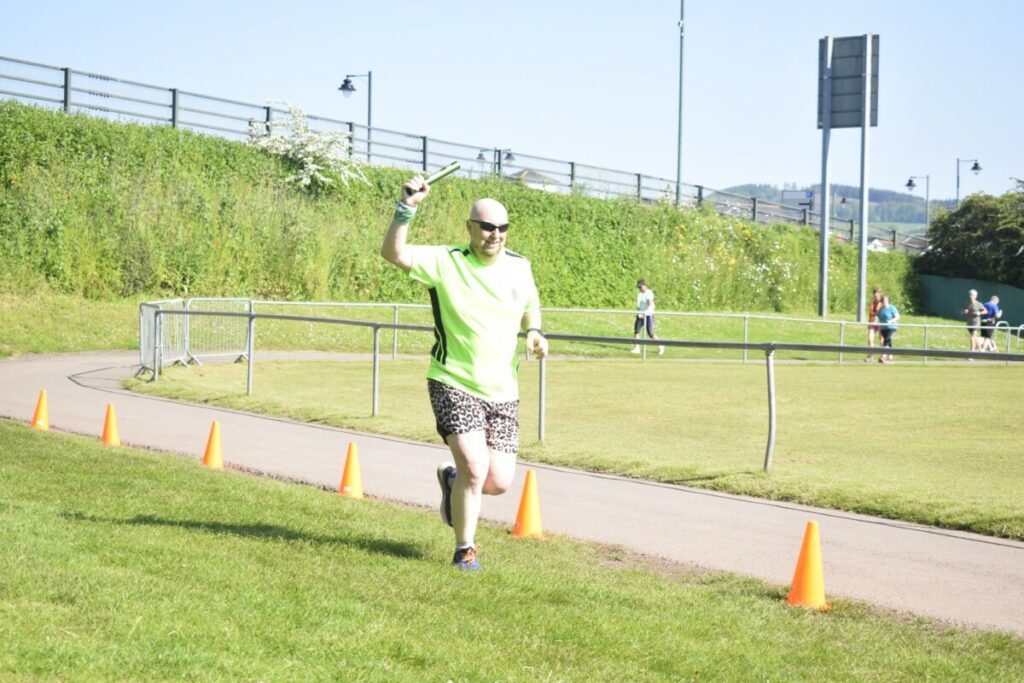 The course was dry and in perfect condition for a PB. Kirsty Jones introduced Bryn the Baton to the participants as part of the RD introduction, and it was good to hear so many cheers from Run Wales Social Running Groups in attendance.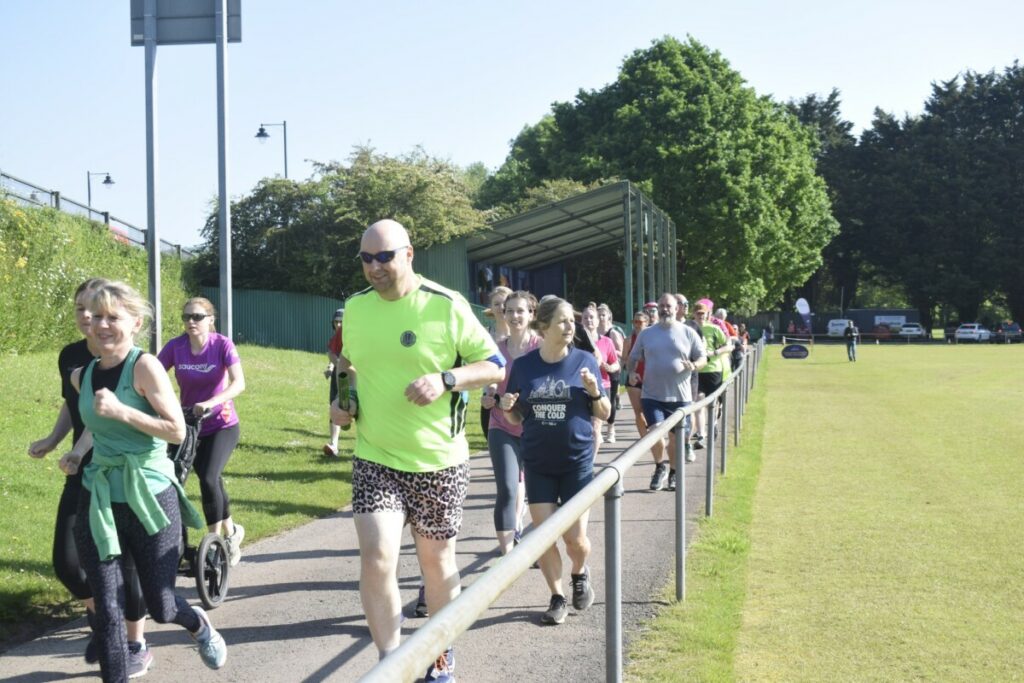 Tony did a great job of taking Bryn the Baton for a good run, being cheered on by MRUAR volunteers Dawn Handy, Callum Turner, Conor Duddridge, Michael Igoe, Shane Wallace and Kirsty Jones.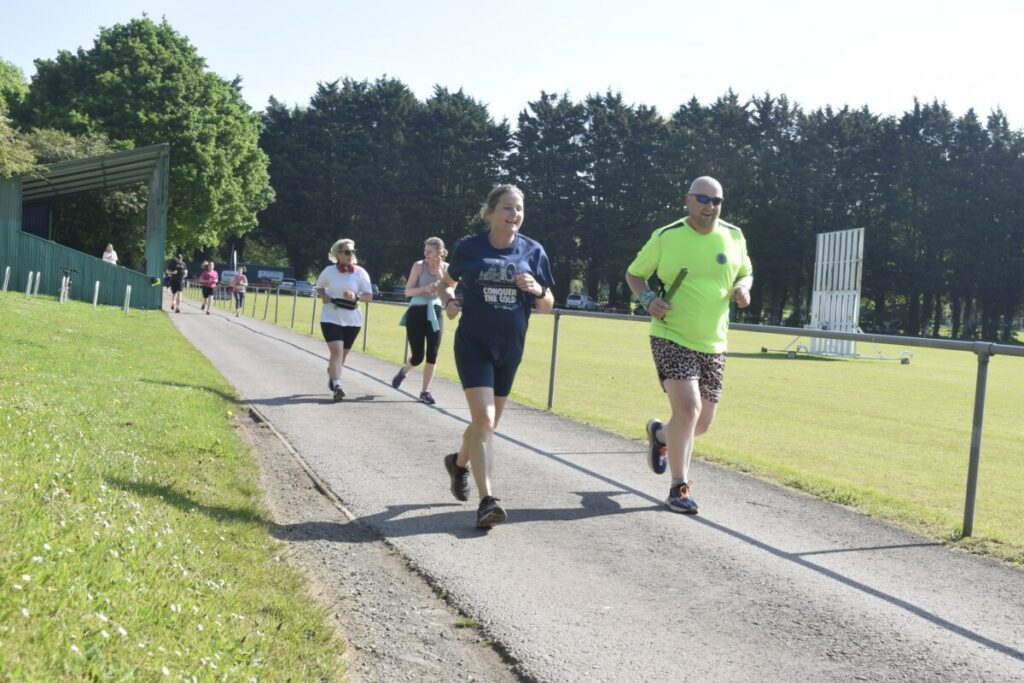 The sunshine brought 95 participants with 24 PB's, and the park was buzzing with activity from the children's cricket All Stars and the setting up of the Ted Senior Foundation for the Rugby Match in the afternoon.
It was so lovely to see the park and sports ground in full use, with the café in the pavilion full with participants enjoying their refreshments.
---
Chippenham Playing Fields parkrun, Monmouth event statistics:
Events: 41 Finishers: 2,133
Average finishers per week: 122.7
Volunteers: 240
PBs: 926
Average finish time: 00:30:08
Groups: 282
Female record: Emily HILLIAR – 18:40 – Event 35 ( 8 Apr 2023)
Male record: Oliver WILLIAMS – 16:20 – Event 20 ( 3 Dec 2022)
Age graded record: Brenda AVERY – 88.87% 25:28 – Event 5 (13 Aug 2022)
Thanks to this week's volunteers for event 41: Alison ELLIS Alison STUART Andrew HILLIS Andy TABB Callum TURNER Conor DUDDRIDGE Dawn HANDY Helen LEVY Jim LIAS Kirsty JONES Lesley POWELL Marina WRIGHT Michael IGOE Sarah ALLAN Shane WALLACE Virginia GOW-SMITH
---
Monmouth Rock Up and Run will be taking the Celebration Relay baton to Severn Bridge parkrun next week, but we'd love to find a social running group there to join the celebration, so please get in touch if you're interested!