Why did we hold a Celebration Relay?
To mark 6 years of supporting social running through Run Wales, we wanted to host an event that included social runners across the nation. The Celebration Relay was a fantastic opportunity to share the joys of social running across the country as the official relay baton travelled to every parkrun event in Wales.
We encouraged all of our social running groups to get involved by attending the parkrun events in their area, supporting with volunteers and showcasing the amazing social running opportunities provided within their local community.
---
Read the weekly updates from groups at each event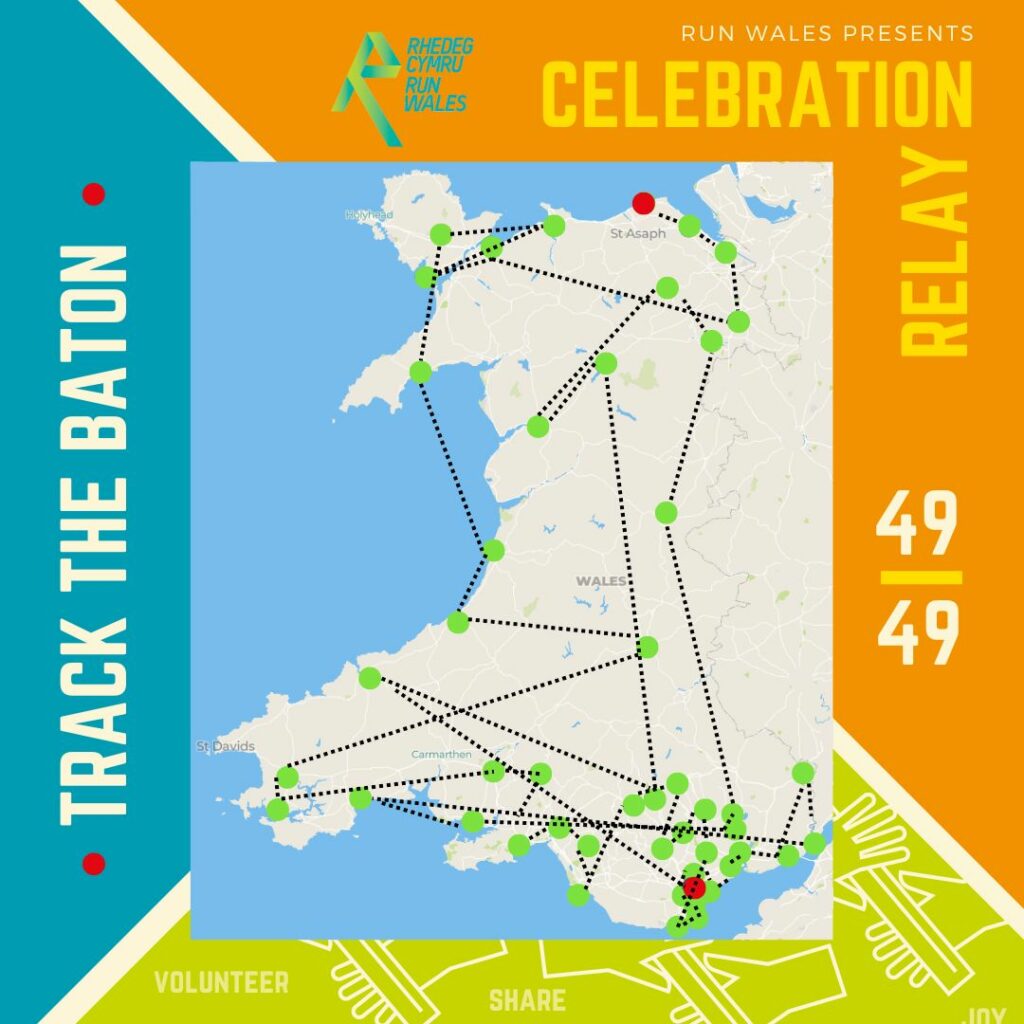 The Celebration Relay was launched on Saturday 2nd July 2022 at Nova Prestatyn parkrun, which is currently the most northerly parkrun in Wales, and travelled the length and breadth of the country before completing its journey on 28th August 2023 at Cardiff parkrun, the first parkrun in Wales.
As the baton was passed from group to group and parkrun to parkrun, we were able to publish reports on each event, which has resulted in this wonderful compendium of tales from across the nation.