The Run Wales Celebration Relay was supported by the Anglesey-based Môn Milers as they took a road trip along Gwynedd's Llŷn Peninsula to Hafan Pwllheli parkrun this week. By sharing the joys and benefits of social running, Run Wales hope to support some new groups in the area join the programme very soon, thus providing more opportunities for people to run together in their local community.
The Celebration relay provides all Run Wales registered groups with a tremendous opportunity to showcase their group, sharing information about their activities and encouraging more people to participate in social running outside of their regular weekly parkrun. We are encouraging groups to support their local parkrun by offering to volunteer as well as run, jog or walk at the relay events.
9/47: Celebration Relay Run Report – Hafan Pwllheli parkrun
---
For the final parkrun of the school holidays, 8 members of the Anglesey-based Môn Milers Social Running Group decided to take the Run Wales Celebration Baton on a Road Trip to Hafan Pwllheli parkrun.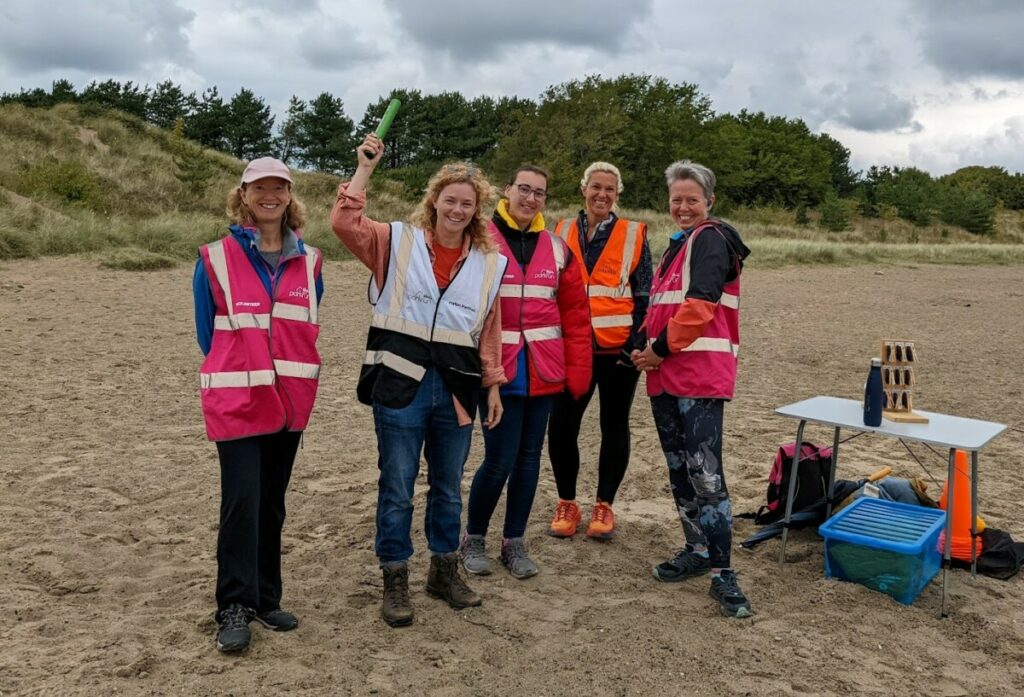 We received a warm welcome on grey but dry morning as we stepped from the conveniently located car park onto the beach to find the start/finish line directly ahead of us.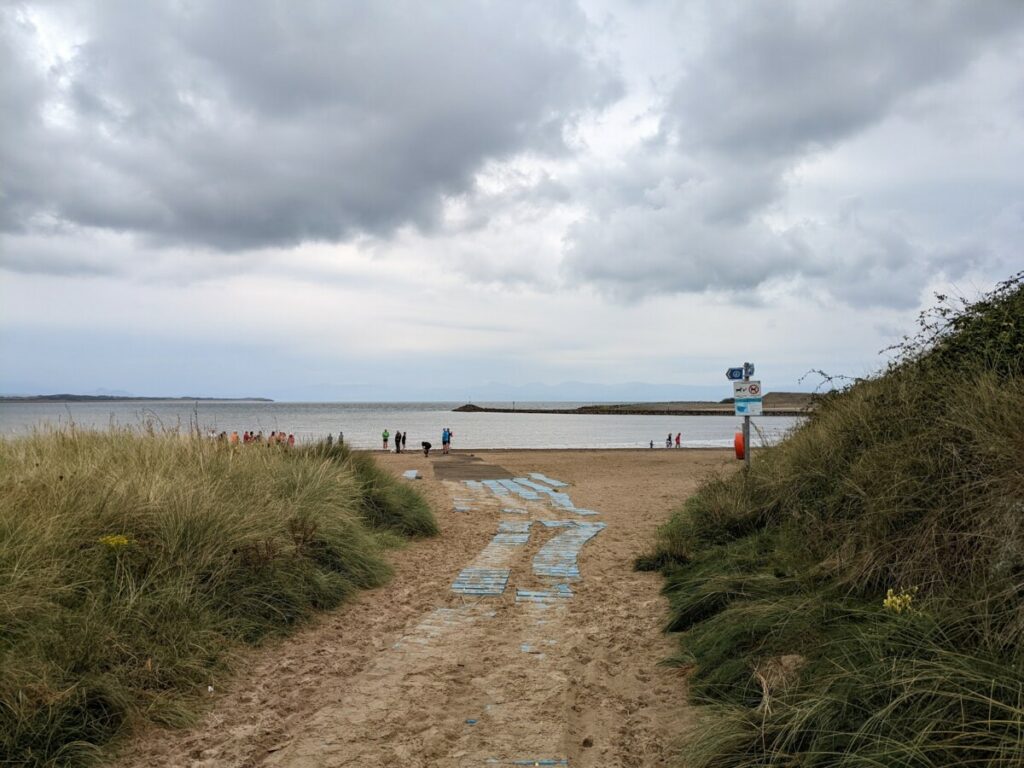 Located in the holiday town of Pwllheli, on Gwynedd's Llŷn Peninsula, the summer season is always likely to be busy for the volunteer team here, so we were surprised to find a small field of 37 parkrunners here today, but still 25 of us were here for our first visit.
It really is a small world when it comes to parkrun – having driven almost an hour from home, of the
37 runners, (8 of whom were part of my social running group), I recognised one the regular volunteers from Canicross Anglesey, two runners (including this week's tail walker) were with us at Nant y Pandy parkrun last week, and totally unexpectedly another friend who I had last seen exactly a year ago, also chose this weekend to come to Hafan Pwllheli parkrun for his first visit.
The event really had a lovely feel to it and everyone was very friendly. I received plenty of smiles and waves as I tried to take photos of all of the participants as we trudged up and down the beach.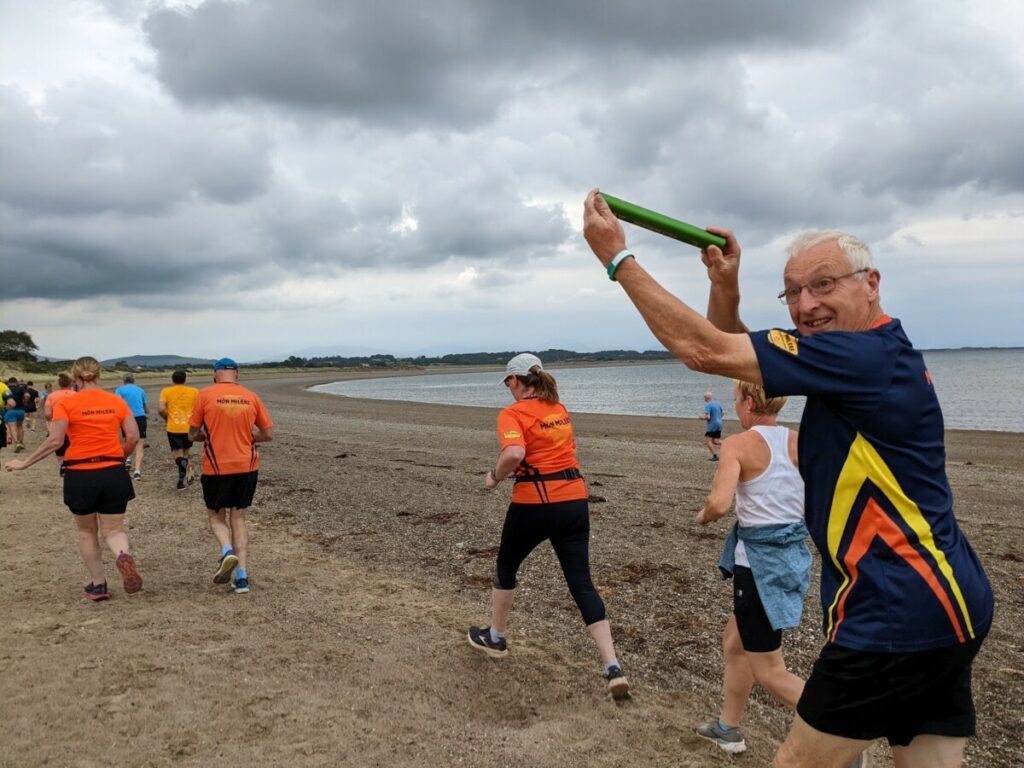 The course is very simple, following the tide line for 2.5k, around the cone and encouraged by a friendly volunteer to make our return journey. We realised too late that we should have identified the regulars during the pre-run briefing and followed in their footsteps rather than zigzagging up and down the beach trying to find the firmest surface!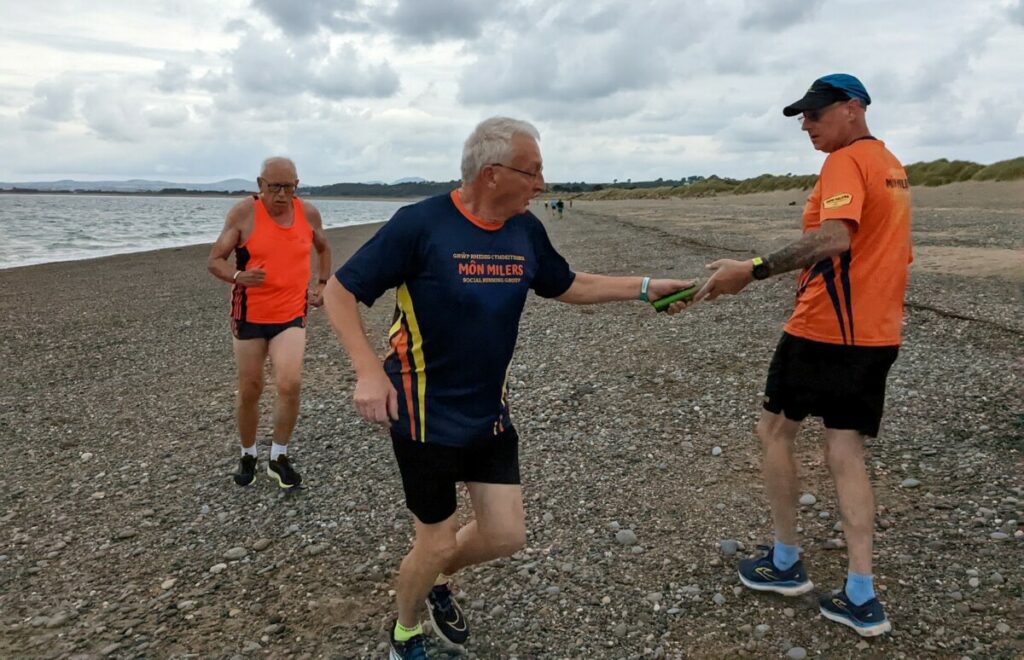 The finish line seemed to refuse to get any closer, but eventually, after 5 arduous kilometres of leg-
sapping sand, all the runners were cheered across the line by the volunteers, friends and family.
Congratulations to Catrin Elizabeth Johnson on achieving a PB this week, and to Bern Longman on his very first parkrun experience.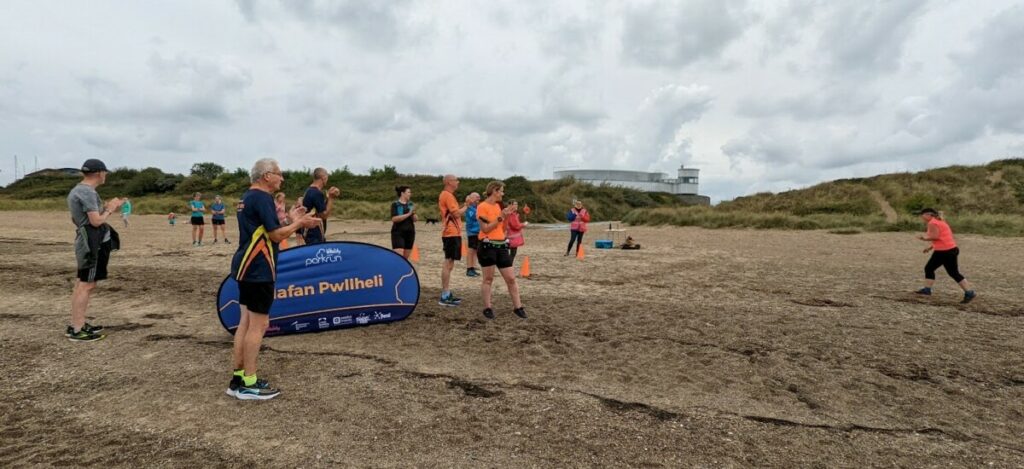 Our group enjoyed a post-parkrun dip in the sea followed by a fabulous breakfast in café recommended by the RD, where we recognised some faces around a few tables from the parkrun event.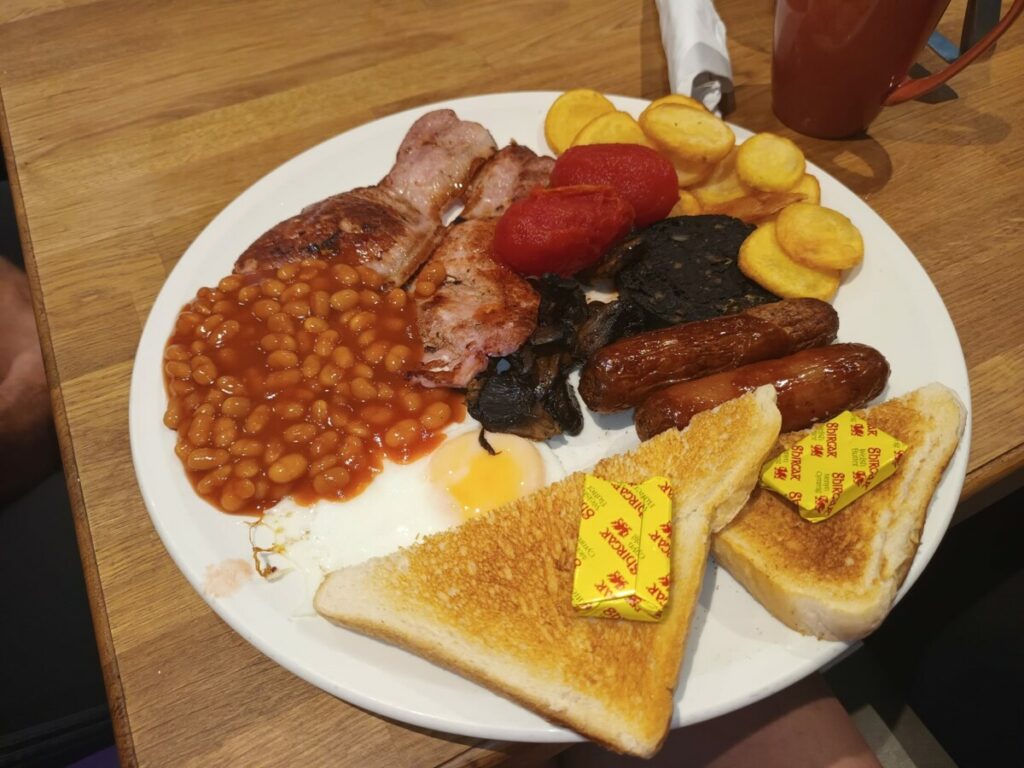 I had a lovely chat with the volunteer team after the event about how social running groups such as the Môn Milers can not only supplement club runs, but also offer valuable support to people who enjoy their regular parkrun but don't necessarily feel comfortable, or 'fast enough' to join a traditional running club.
Run Wales had been unable to identify any social running groups in the Pwllheli area, but the parkrun volunteers recognised that, with support and guidance from Run Wales, there is the potential to start a new group in the area, so watch this space!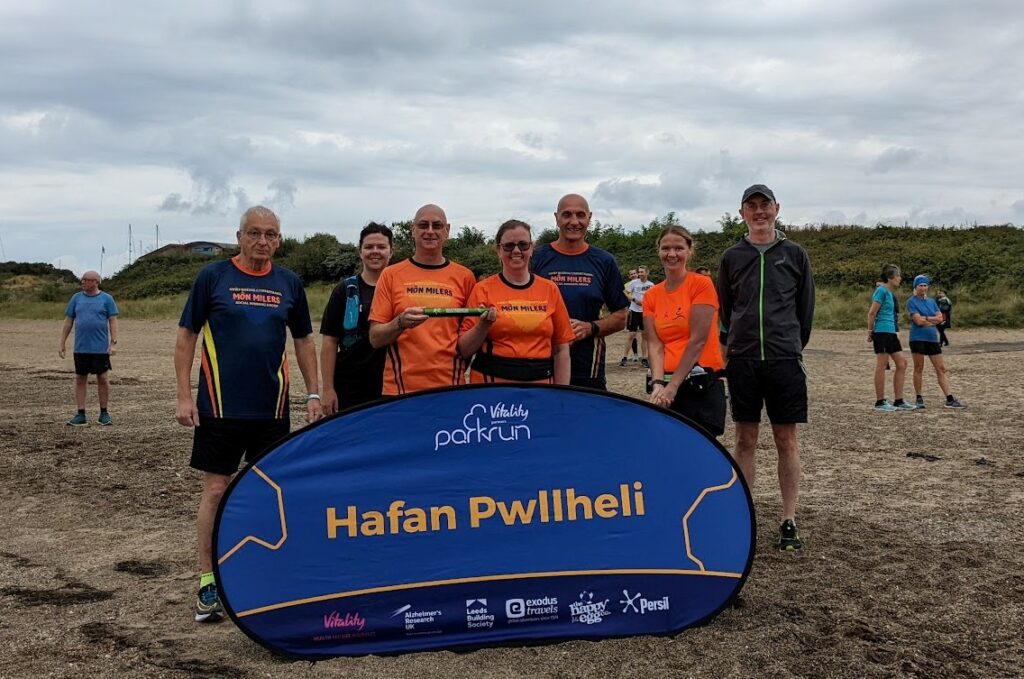 Run Wales supports the establishment and development of new social running groups, providing more opportunities for people in Wales to enjoy running together safely. If you are a social running group (or would like to start one) and would like to know more about registering for support with Run Wales, head to irun.wales and get in touch.
This week 37 people ran, jogged and walked the course, of whom 25 were first timers and 1 recorded new Personal Bests. Representatives of 18 different clubs took part.
The event was made possible by 8 volunteers – we thank you!!!:
Rhona JOHNSON • Jan GALLOWAY • Rachel HOEY • Michelle RIGBY • Sandra WARKENTIN • Josie RHISIART • Natali BROWN • Mary GALLAGHER
Today's full results and a complete event history can be found on the Hafan Pwllheli parkrun Results Page.
The male record is held by Alfie CROCKETT who recorded a time of 17:25 on 24th August 2019
(event number 25).
The female record is held by Jane EVANS who recorded a time of 18:54 on 24th August 2019 (event
number 25).
The Age Grade course record is held by Wendi EVANS who recorded 83.54% (21:58) on 23rd November 2019 (event number 37).
Hafan Pwllheli parkrun started on 16th February 2019. Since then 2,521 participants have completed 3,846 parkruns covering a total distance of 19,230 km, including 363 new Personal Bests. A total of 152 individuals have volunteered 608 times.
---
Next week, the Celebration Relay will be at Dolgellau parkrun. Please get in touch if you would like to take part!