Unfortunately, the recent 'cold snap' caused parkrun events across the UK to cancel last week, so our planned event at Merthyr parkrun will be rescheduled. However, Saturday 14th January saw the Run Wales relay baton being whooshed, by our very own Participation Officer Hannah, into the very capable hands of the Resilient Runners at Aberdare parkrun.
The Celebration relay provides all Run Wales registered groups with a tremendous opportunity to showcase their group, sharing information about their activities and encouraging more people to participate in social running outside of their regular weekly parkrun. We are encouraging groups to support their local parkrun by offering to volunteer as well as run, jog or walk at the relay events.
21/47: Celebration Relay Run Report – Aberdare parkrun
---
The baton was plodded round by a strong team of bright orange clad Resilient's on the 3 and a bit loops of Aberdare park and cheered on by the super friendly volunteers that consist of lots of Resilient helpers!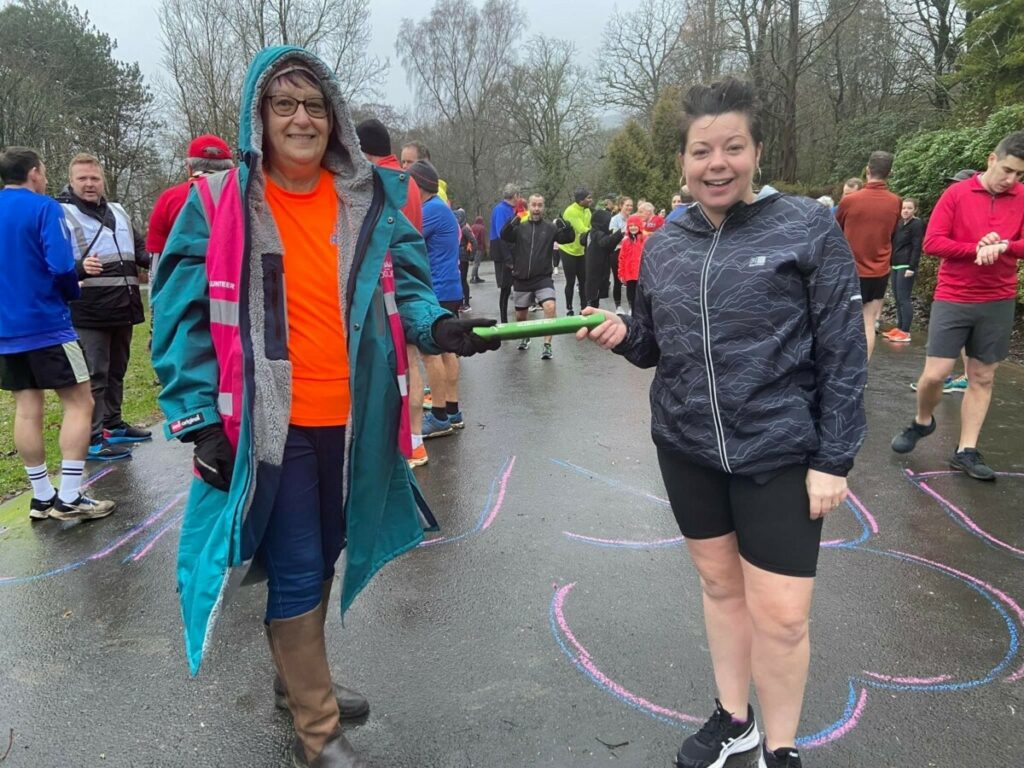 The course is very much, what goes up, must come down, and by down we mean down the hill 4 times, up the hill 3!
It's a straightforward course with beautiful views of the surrounding valleys and town.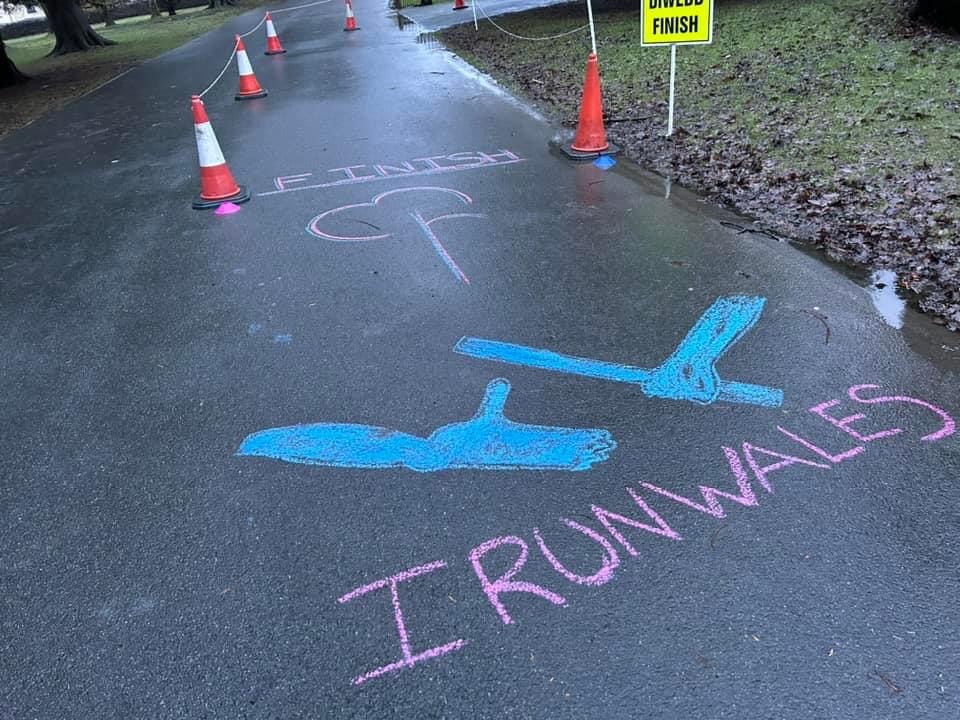 There was some cracking chalk motivation on the course too, our particular favourite was a sketch of the Run Wales baton being passed along… oh and the one that told us we were, 'looking good!'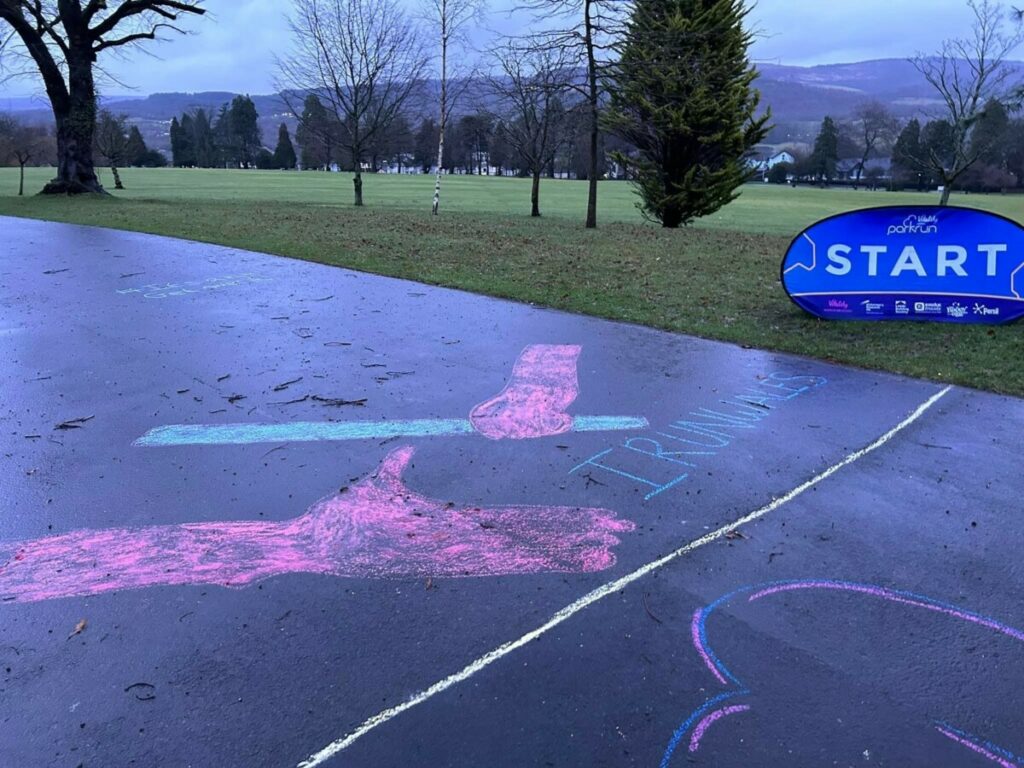 Thanks to this week's volunteers who made the magic happen:
Adrian HARFORD Alastair REYNOLDS Andrea MATTHEWS Ann CRIMMINGS Caitlyn KOCHALSKI Carys CRIMMINGS Ellie CRIMMINGS Gareth DAVIES Gavin CRIMMINGS Jacqueline CARTER Karen LEVETT Lee JONES Lee WALTERS Nicola WILLIAMS Paula WELSH Philip REES Sharon REES Tony CURRY Tracey SUMPTER Wendy PARFITT
This week's full results and a complete event history can be found on the Aberdare parkrun Results Page. You will also find a link here to volunteer at the event!
---
We are all crossing fingers for the weather to ease up and enable all parkrun events to return safely next weekend. All being well, we look forward to a trip to Bryn Bach parkrun with the beginners and social running arm of the Merthyr Running Club!