Last weekend's icy conditions led to parkrun cancellations across much of the country, including last week's Social Running Celebration Relay hosts, Maesteg parkrun. Luckily for us, they, and our wonderful social running group, Just Run Penybont, offered to host a special Christmas Eve celebration relay! Our thanks to everyone involved for sharing your fabulously festive event!
The Celebration relay provides all Run Wales registered groups with a tremendous opportunity to showcase their group, sharing information about their activities and encouraging more people to participate in social running outside of their regular weekly parkrun. We are encouraging groups to support their local parkrun by offering to volunteer as well as run, jog or walk at the relay events.
19/47: Celebration Relay Run Report – Maesteg parkrun
---
On Christmas Eve, Maesteg parkrun celebrated its 193rd event with a festive Christmas-themed run. The event was attended by 120 runners, joggers, and walkers, including 18 first-timers and 7 participants who recorded new personal bests. Representatives from 16 different clubs and groups also took part in the event.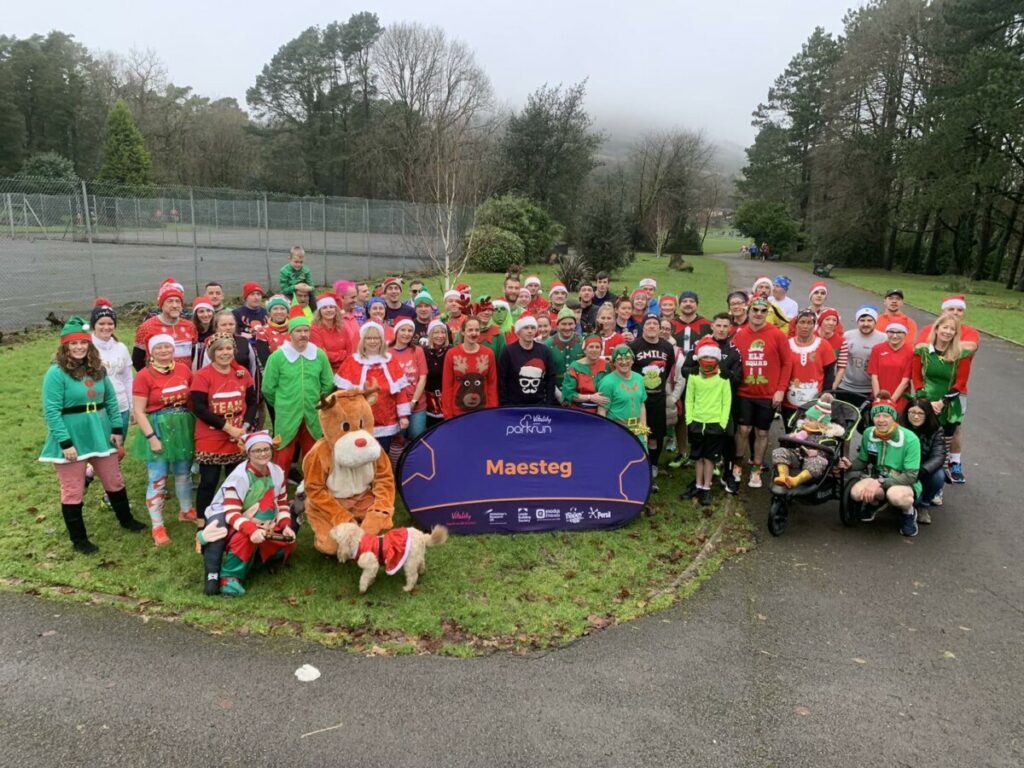 Congratulations to Adam and Karen, who celebrated their 50th parkruns, and to Toby, who celebrated his 100th parkrun. A special congratulations also goes to Dai and Brian, who celebrated their 300th parkruns.
The first runner to cross the finish line was Kyle Blackmore, with a time of 19:43, and the first female was Katrin Higginson, with a time of 23:00. Well done to both!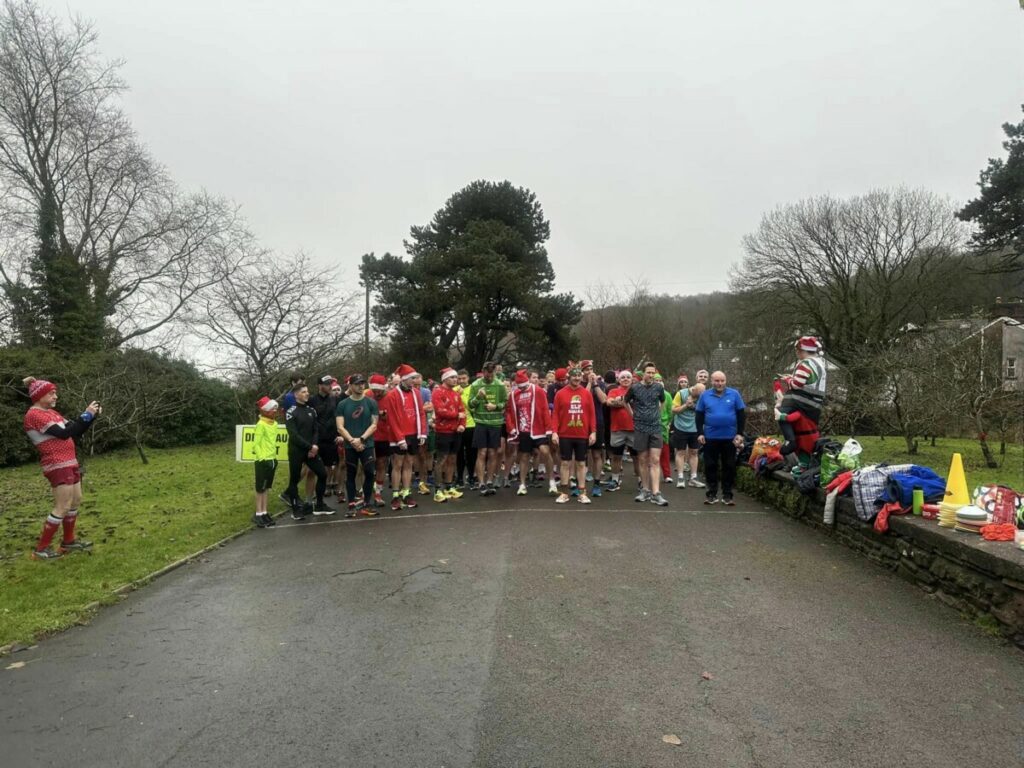 The event was made possible by the efforts of 25 dedicated volunteers, and we would like to extend a huge thank you to them for their hard work and commitment, as well as their costumes!
Finally, we would also like to thank all of the participants who added to the fun and excitement of the event by dressing up in festive costumes as Santas, elves, a reindeer, and even The Grinch! Overall, it was a great success and we look forward to many more festive parkruns in the future.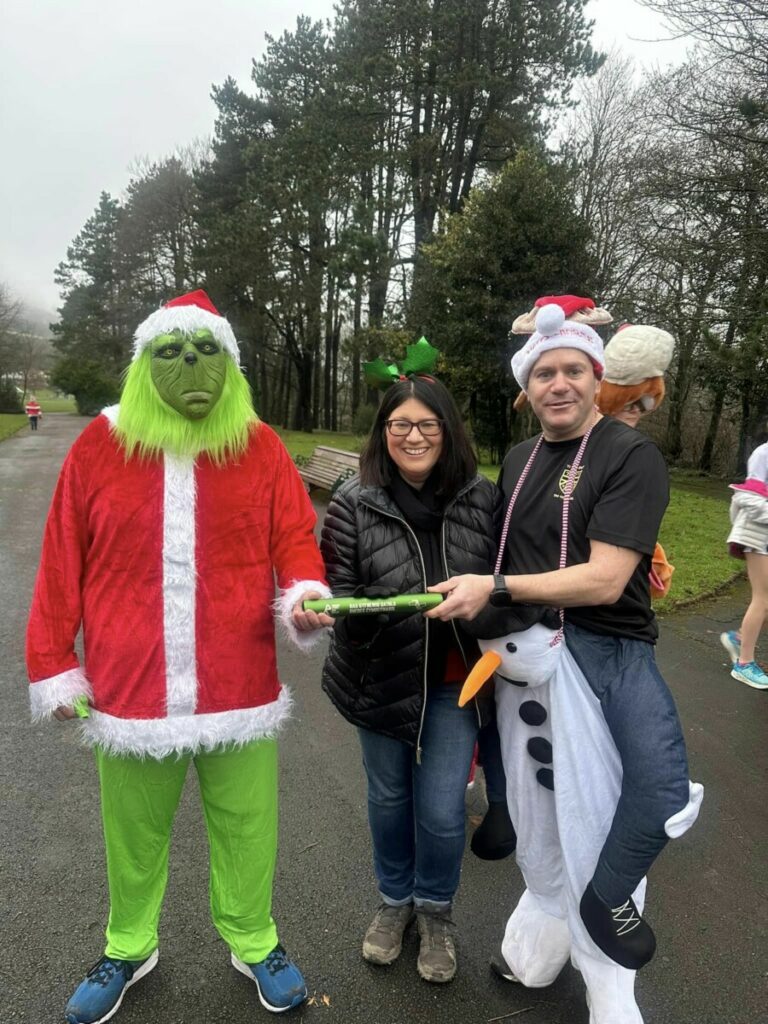 In addition to the Christmas-themed festivities, this weeks event also played host to the Run Wales Social Running Celebration Relay.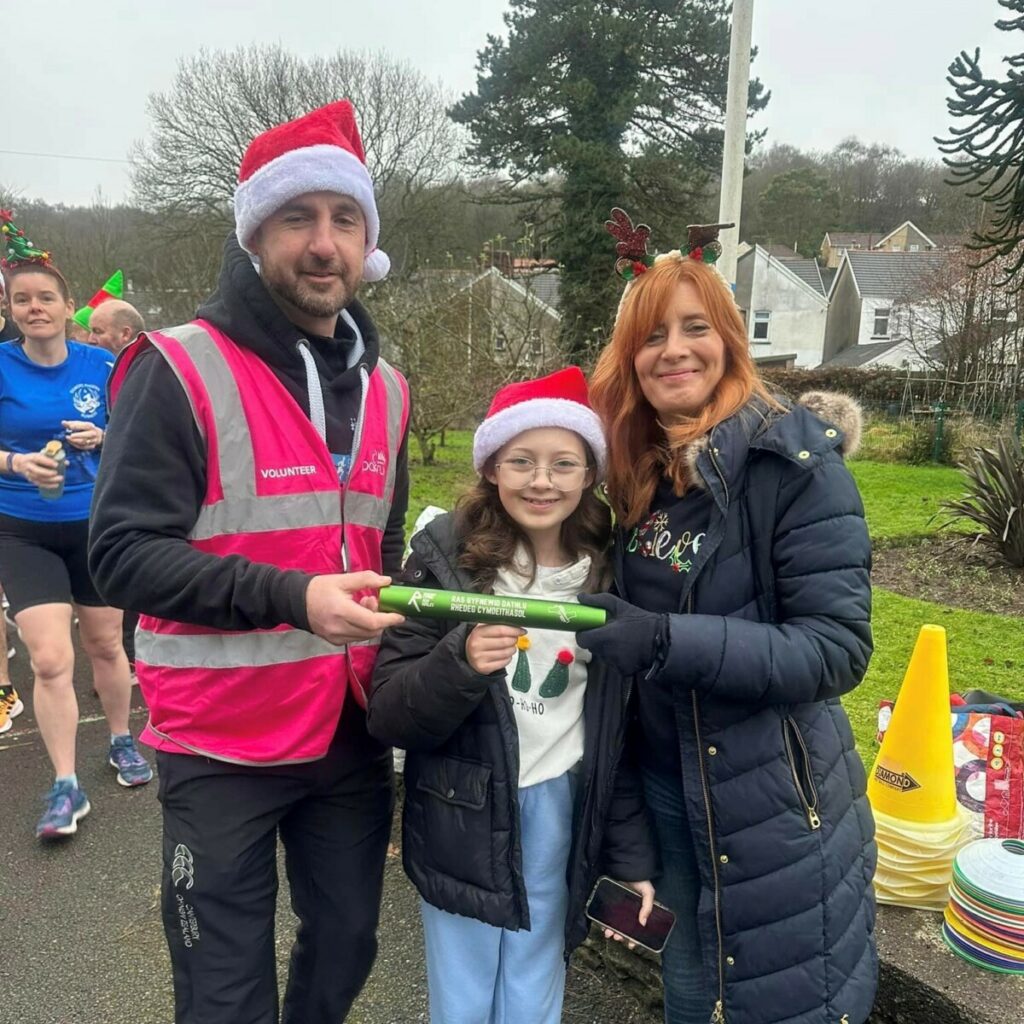 Members of the Just Run Penybont group brought the relay baton to the event, and were supported Bridgend-based, Yr Hen Blwyf – Old Parish Running Club. There were plenty of great photos taken of members of both groups and parkrunners with the baton.
Just Run Penybont is a community social running group based in Bridgend, with the mission of helping people get more active and meet others in similar situations. The group also won the Clwb Run Wales Partner Group of the Year 2022!
Yr Hen Blwf, or the Old Parish Running Club, is one of the oldest running clubs in Bridgend county. They are also a social running group, with an emphasis on enjoyment and inclusion.
Both groups are open to everyone, regardless of their running ability or experience, and aim to provide a welcoming and inclusive environment for people to escape the daily routine and enjoy the many benefits of running and walking for health and well-being.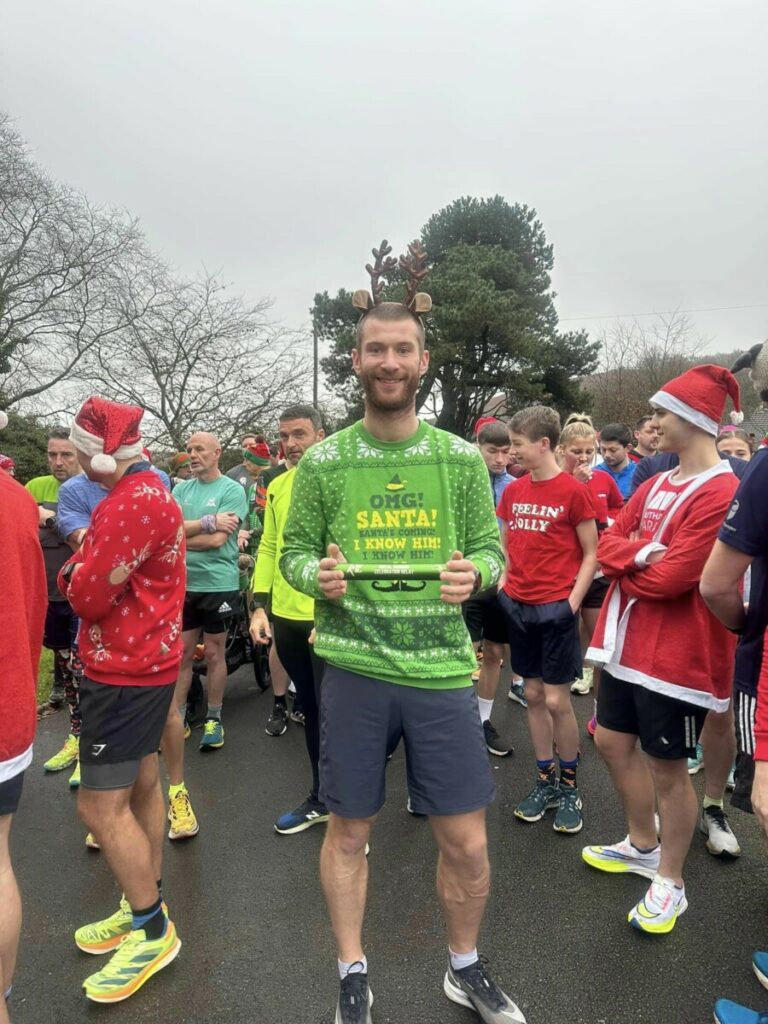 If you're interested in getting involved in social running, or just want to find out more about it, the Run Wales website (irun.wales) is a great resource. You can also join the Cowbridge Moovers at the Porthcawl parkrun event to experience the fun and camaraderie of social running firsthand.
---
After the conclusion of the Maesteg parkrun event, the relay baton was passed to local club, Ogmore Phoenix Runners, who will be responsible for passing it on to the next group in the celebration. The baton will be handed over to the Cowbridge Moovers, a Run Wales group, at the Porthcawl parkrun event next Saturday.