A few months ago, we introduced this Autumn's Run Wales Award categories and asked for your nominations for the Run Wales Volunteer of the Year and the Clwb Run Wales Partner Group of the Year awards. We were inundated with nominations for many fantastic volunteers, freely giving their time to support groups right across the country, and the fabulous Clwb Run Wales Partner groups who are raising the profile of social running groups in their communities.
We have been introducing you to the three finalists in each category over the last couple of weeks, and on Saturday evening, the winners were announced at the Welsh Athletics and Run Wales Awards in Sophia Gardens.
We are delighted to share news of the very worthy winners of our two awards. Allow us to tell you more!
---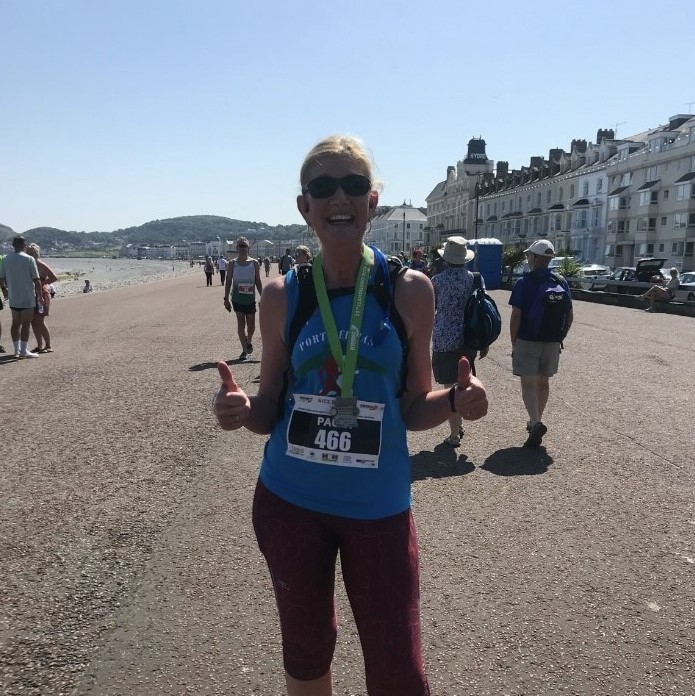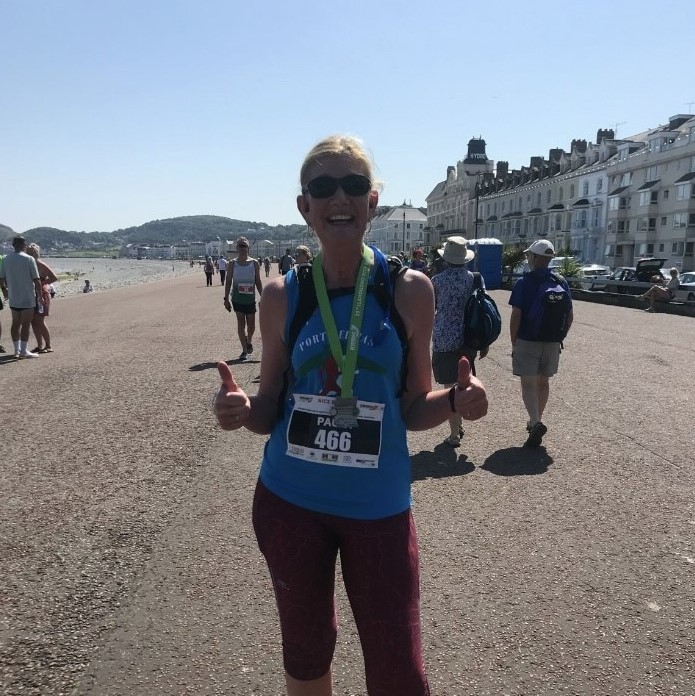 Run Wales Volunteer of the Year 2022
Paula Jones
Inspired by watching the Brighton Marathon, Paula didn't start running until she was 50, joining a Run Wales Couch to 5k group in Colwyn Bay in 2018 and going on to complete her Leadership in Running Fitness qualification and taking the lead on the Porth Eirias Runners Monday evening sessions. She organised a range of activities to keep the group active during Covid lockdown and helped encourage people back to small group running as we returned to the new normal. She is hugely appreciated within the Porth Eirias Runners, and her running fundraisers for charity have enabled the benefits of her volunteering to be felt outside of the group too. It is clear to see that Paula has been well and truly bitten by the running bug, and loves being out sharing her enjoyment, enthusiasm and knowledge with her group.
Congratulations, Paula, let's have a look at some of the comments made about you in your nominations:
"Ever since the first day she joined the group in the early days of Porth Eirias Runners, she has been amazingly passionate to make it successful and that every person is welcome to the group regardless of ability."
"Behind the scenes, she rallies the troops organising leaders each week ensuring our safety, organises the branded run tops and hoodies to make us stand out from the crowd (and help us spot a friendly face when out for run) whilst organising social nights, charity fundraisers and celebrations, knowing that most will run when there's a processco at the finish line! She'll also 'check in' on us, pinging a message over if we haven't been for a while, prompting us to lace up our trainers again."
"If you aspire to be a run leader or run a marathon then Paula is always there to help you achieve your goals."
Run Wales would also like to thank the various volunteers who helped create the brilliant videos of each of the three finalists, which really helps bring to life the commitment shown by them all.
We would also like to congratulate the runners up in this category:
Geraint Roberts (Môn Milers) and Myfanwy Thomas (She Runs: Cardiff)!
---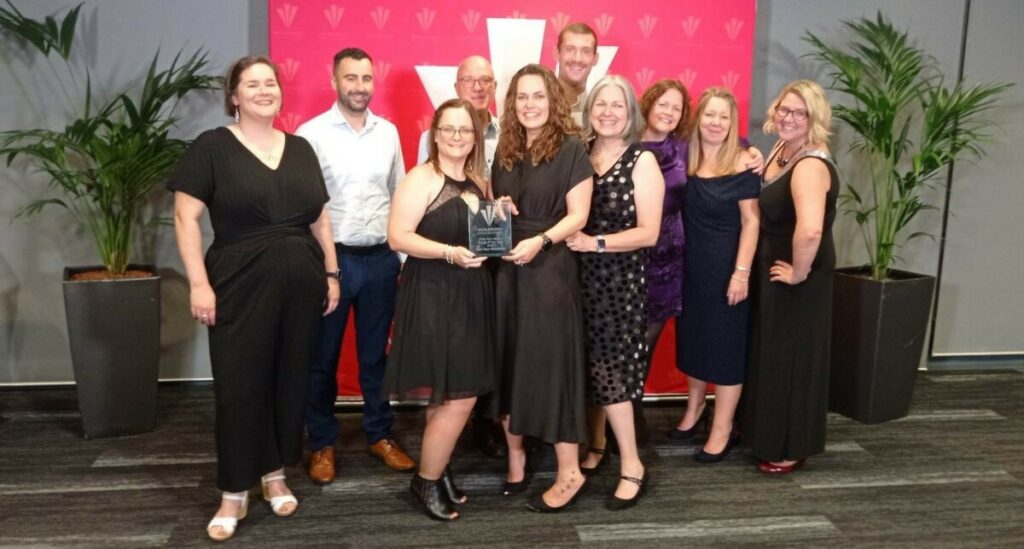 Clwb Run Wales Partner Group of the Year 2022
Back in 2018, Just Run Penybont founders, Stephne Puddy and Emma Marshall, had an idea to start a running group to encourage people to run together without barriers, so no cost, no membership, no pressure, no commitment and no judgement on distance or speed, just chatty running. At the time, they weren't sure whether it would work, but since then, they have won numerous awards, the latest being our Clwb Run Wales Partner Group of the Year for 2022!
Here is a selection of the hugely positive statements made by the people who nominated Just Run Penybont for this award.
"Everyone is equal in this group, it doesn't matter if you are running for the 1st time or are a seasoned pro. Everyone is friends with everyone. We all encourage each other and we are all proud of each others personal achievements."
"We socialise together to celebrate our achievements and the club always mark dates that are particularly important to certain members of the group like mental health day or pride. During lockdown they encouraged us to keep running and bonding as a group virtually by giving us goals of things to find on a run, having quizes and just getting us to talk to each other."
"JRP are more than just a social running group, they provide unique services such as the Visually Impaired Walk to Run group in collaboration with Bridgend Inclusive Network Group (BING), this has attracted users from across South Wales, some travelling as far as Hereford to access this free provision."
"Another session they run is the Men only group, where we run a session once a month for men only to meet up and and talk openly, again suitable for all abilities and usually ends in a pub for refreshments. JRP have trained Mental Health First Aiders in the group and are able to provide confidential support to all their users should they require support."
This is just a snapshot of the messages submitted in support of Just Run Penybont in this category. It was evident to the panel that this group sets a fantastic example of how to deliver inclusive running opportunities within the wider community, and keep wellbeing and enjoyment at the heart of their group. Congratulations to you all for what you have created together!
Once again, Run Wales would also like to thank the volunteers who helped created the fabulous videos of each of the three finalists, clearly illustrating the range of activities that are supported by our social running groups.
We would also like to congratulate the other two groups to make the final:
Môn Milers and Vale Runners!