---
Summary of Group: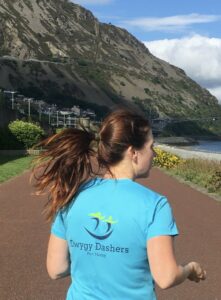 We are a small and friendly, local running group for beginners. We provide opportunities for local residents to have a go at jogging/running in a supportive and encouraging environment. We also like a chat and a social dimension in our sessions.
We aim to be welcoming and accessible to all, and particularly to those who may find a formal running club intimidating.
We offer the Couch to 5k Programme, over 9 weeks, once or twice a year.
We regularly attend local parkruns and also encourage our members to enter other events (mainly 5k - 10k. )
In the summer we offer local trail runs.
TIMETABLE OF REGULAR ACTIVITIES:
Day:
Monday
Time:
18:00
Level:
Beginner
Location:
Dwygyfylchi Community Hall
Cost:
Free
Activity:
Hills
Gender:
Mixed
Weekly run, jog, walk, chat. Usually choice of a longer or a shorter route between 4k and 10k. Couch to 5k programme available over 9 weeks.
OTHER ACTIVITIES:
Couch to 5k programme over 9 weeks once or twice a year.
MEET THE TEAM:
Sue Taylor, Run Leader
Russell Owen, Run Leader
LOCATION: