---
Summary of Group: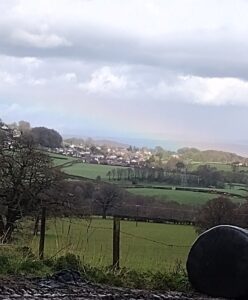 Wrexham Sole Sisters is a place for women to socialise whilst taking part in affordable and flexible activities that keep you moving by walking, jogging or running at a pace to suit you.
This small supportive group is organised by local social enterprise, Red Dragon Active and led by a female coach as the first of our 'other way' active options that fit into the reality of busy lives.
If being active is missing in your life, let Wrexham Sole Sisters help you find the 'thing' that gets you moving again.
TIMETABLE OF REGULAR ACTIVITIES:
Day:
Monday
Time:
18:30
Level:
Beginner
Location:
Brymbo Sport and Social Club
Cost:
£2 per session
Activity:
Crick to 5k
Gender:
Female
Our Crick 2 5k course is staged over 9 weeks offering an affordable and flexible approach to developing fitness through running/walking/jogging at a pace that suits you. The only thing left behind is judgement.  What are you waiting for? Come and join us.
OTHER ACTIVITIES:
Our next beginners' course starts on Monday, 25th September 2023 and will be based at Brymbo Sport and Social Club at 6.30pm every Monday for 9 weeks.
MEET THE TEAM:
Louisa Johnson, Coach and Run Leader
At school I hated PE, there was no money for clubs at home and I was last to get picked for anything.  As a Mum, I found myself overweight and out of breath with a child to run after and no energy to get there.  Social media and my expanding waistband told me to make a change, but with limited childcare, it was virtually impossible to do anything.  I learned the reality of how hard it can be to juggle 'life' with the expectation of being active, but what if there was another way?

My passion has been to find that 'other way' of being active that fits into the reality of life for other people.  Eventually, I made a few small lifestyle changes, which opened doors in my life/health and had a knock-on effect for my family.  I have worked on the answers to these 'other way' questions over the past twenty years by listening and learning from people like you, going back to education, and then applying this knowledge across roles in sport across the UK.

From armchair athlete to someone who gets out regularly, I am now Dr. Louisa, and my day job as a University Lecturer in sport, and owner of social enterprise, Red Dragon Active, helps to keep me learning.  Now I want to share this knowledge of 'other ways' of being active to benefit you and your family.
LOCATION: