We thought we were all in need of a feel good inspirational news story and the challenge Gareth from Conwy Hardys social running club has been undertaking has smashed them all!
Gareth has run every day for 367 days!! And raised £2405! his motivation is both heartbreak and inspiring.
Gareth is a founding member of the Conwy Hardys Staff Social Running Group (which is open to all staff in Conwy County Borough Council and in normal times meets after work on a Thursday).
Gareth set himself the enormous challenge of running 3 miles every day for a year back in December 2019. He is running in memory of his mum and dad, family friend Geoff & colleague Jan – all of whom sadly died of cancer. Gareth started his challenge on what would have been his mum's 80th birthday. During the year he had key targets such as hitting 1,024 miles on what would have been his Dad's 80th birthday. 1024 was his Dad's North Wales Police Number. He's celebrated key milestones by dressing up the halfway point ( day 183) as a honey monster and running day 300 as a Centurion! As well as marking other targets with football shirts.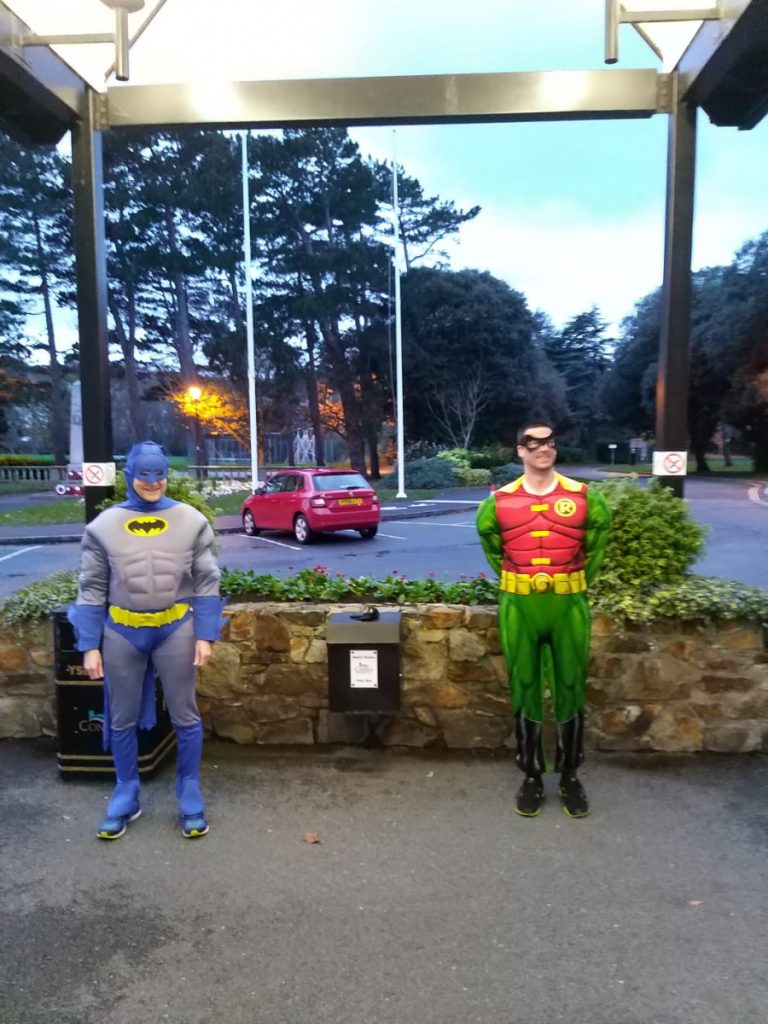 Fran Lewis from Conwy Hardys told us 'Gareth is a really supportive member of our little running group. Pre covid he was always the one running as the back marker helping new people on their first run and he circulated motivational quotes after every run. During lockdown he's been great setting running challenges on Facebook and sending out messages to keep everyone going. We have loved following his daily runs on Instagram – it's been such a shame that we haven't been able to run with him to support him in the way we had planned, but we're so proud of this huge achievement – he's been out every day come rain or shine – even battling the storms when we suggested a treadmill day maybe safer! He's our very own Conwy Hardy Forest!'
Everyone at Run Wales to like to pass on a huge congratulations to Gareth.
If you have good news or a challenge to share please email irun@runwales.org.uk