Liz Rees of CDF Runners talks us through her running group's Couch to 5k Programme, and gives us the report from CDF Runners' most recent Couch to 5k graduation at the Grangemoor parkrun on Saturday, 24th November. 
"On Saturday 24th November at the Grangemoor parkrun, 7 amazing ladies completed their first timed 5k. They all started 9 weeks ago with CDF Runners' second Couch to 5k programme of 2018.
My name is Liz Rees and I s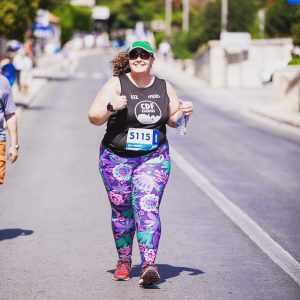 tarted running in February 2016 with a Couch to 5k programme run jointly by CDF Runners and Pegasus Running Club. The programme is fantastic as it's suitable for everyone - whether you're a complete novice or returning from injury - as it's based on time and not pace.
I'm passionate about getting more people into running, particularly people who think they are too slow, too overweight or too unfit to run. I am all of these things, so I know how hard it can be to take the plunge and start. Running with a group with supportive pacers is what got me running and I know I would never have done it on my own. 
The ethos of CDF is that running is for absolutely everyone and it was with this in mind that we decided to run our first C25K programme at the beginning of 2018. It was very successful, with several of the participants going on to complete various 10k races and half marathons. All of the participants volunteered as pacers for our second programme which started in September!
The atmosphere at Grangemoor was electric- it was pacer week which always attracts a big turnout and CDF turned out in force to support our new runners. Each person had at least one pacer (although one of them somehow ended  up with 7 pacers and a dog!!) and they all finished to huge cheers.
The feedback from the participants has been brilliant, but what has also been great is just how rewarding the pacers found it. It can be easy for established runners to forget or maybe not even realise just how daunting starting running can be. 
I would encourage other clubs who have never done it before to think about organising a Couch to 5k programme- it's lots of fun and extremely rewarding. If you're a small club then maybe join with another 1-2 clubs to organise it. Watching people progress from running 1 minute in week 1, to 30+ minutes in week 9 is guaranteed to give you a warm fuzzy feeling!"
You can hear exclusive reactions from some of the inspirational CDF Couch to 5k graduates after they completed their parkrun by clicking here