Run Wales will shortly be launching 'Step into Action', a social walk-to-run group in partnership with Diabetes UK Cymru, aimed at encouraging people with diabetes to get active. Over the coming weeks, we'll be hearing from four runners with type 2 diabetes about what inspired them to start running and what impact it's had on their diabetes.
Paula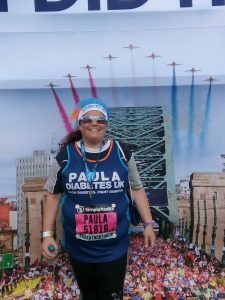 Paula first took up running in 2010 and successfully completed the London Marathon in 2015. However, later the same year her health deteriorated and she found herself unable to do any exercise at all. In September 2017, and after a long period of ill health, Paula was diagnosed with type 2 diabetes, and reached a physical and mental low point.
At the end of 2017, Paula started a new job and immediately her health began to improve. Paula says, "I suddenly started feeling better and by January 2018 I was focusing on increasing how far I could walk. By the summer I was able to start running again." Paula took up running from scratch and built up her distance and speed slowly. She recollects, "I was convinced I would be slow and hold people up but I often find I get more support because of this."
In October 2018, Paula got a ballot place for the 2019 London Marathon. She says, "training for London 2019 has been great and my general health has improved massively. I'm happier, fitter and have more energy than I've had for many years."
To anyone who wants to take up running, especially someone with type 2 diabetes, Paula advises, "just do it! Start slowly and monitor your blood sugar to find out what helps or hinders you." Paula also recommends attending your local Park Run, where runners of all abilities are welcome.
Paula controls her diabetes with metformin and monitors her diet and exercise. She says, "I am working on sending diabetes back into remission."
Working hard, by the sounds of it – go smash it, Paula!
---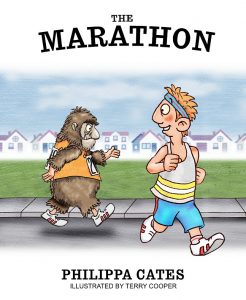 Our thanks to author and established medical communicator, Philippa Cates, for speaking to Paula and writing this blog. Philippa Cates is no stranger to the mental and physical challenges of running and has written a book about this wonderfully exhausting pastime. The Marathon celebrates this fantastic achievement but also highlights in a comedic way the potential pitfalls of taking part. Her book is available to buy here.