After the successful pilot of the Guide Running workshops held in Cardiff this month, we're pleased to share our new Guide Running page with information about the course.
We've also set up a link for anyone who requires a guide runner and also for anyone who has completed the course to apply to be on the Register of Recognised Guide Runners,
You can access the information on either the 'Get Started' drop down tab or the 'Run Leader' tab.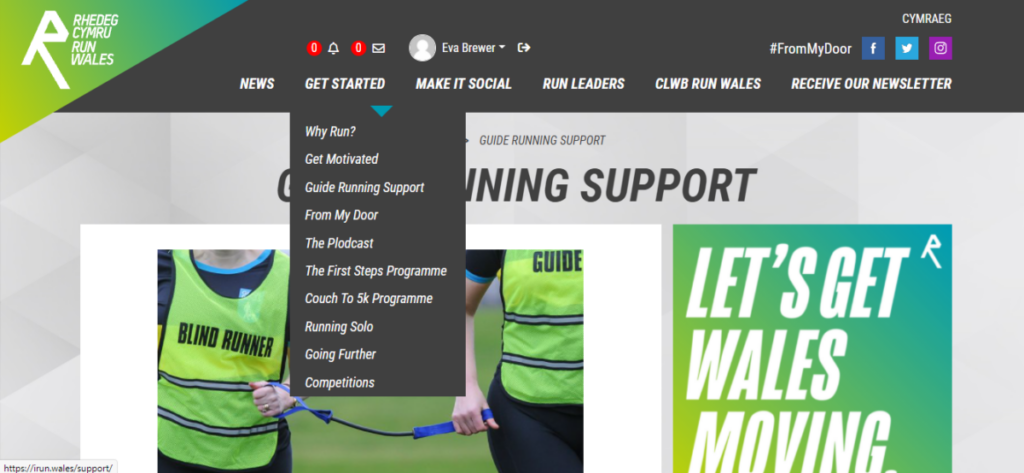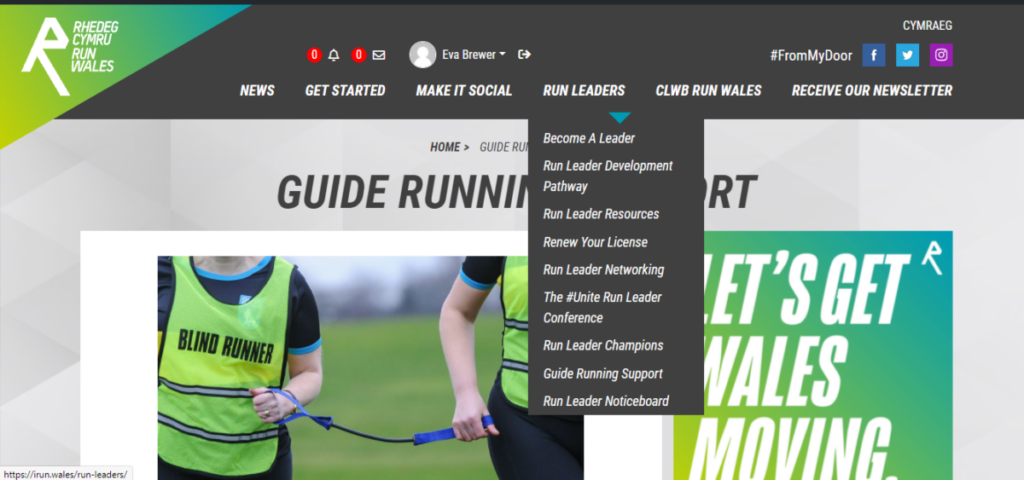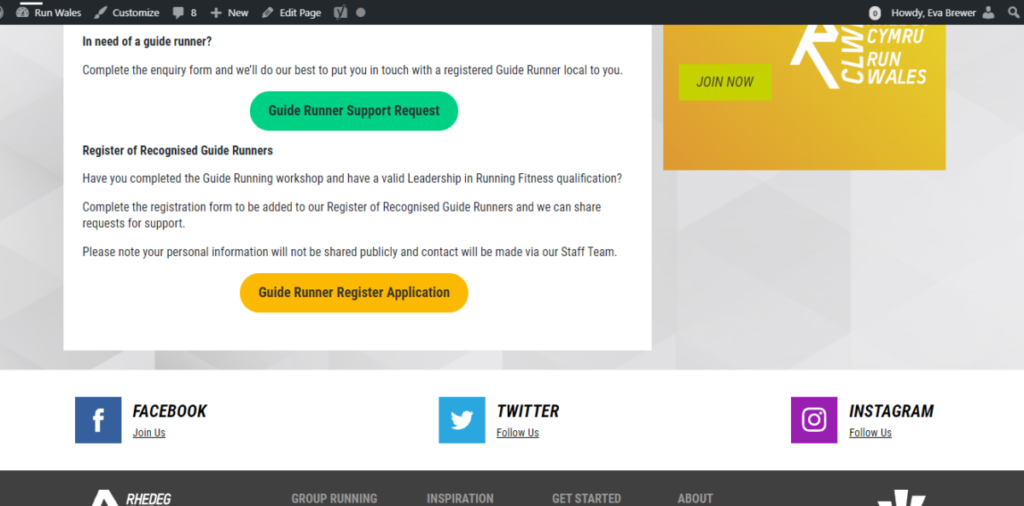 We plan to roll out the Guide Running Workshop to each of the 4 regions of Wales. We would welcome expressions of interest to be able to organise further dates.
Please complete the short form to register your interest in attending a workshop.