It's been great to see so many events and races returning to Wales and we've loved seeing your 'Medal Mondays' and photos.
This week we're asking you to share your memories of a special or interesting race or event, whether that's walking or running.
We asked our Run Leader Champions about their favourite memory.
Sarah & Llantwit Fardre Ladies
Sarah shared these fantastic photos from her group, they trained for 10 weeks following a 5km to 10km program to recently complete the Race for Life. They were nicknamed the 'Early Birds' because they liked to run before 7am! Well done ladies, a great amount of money raised.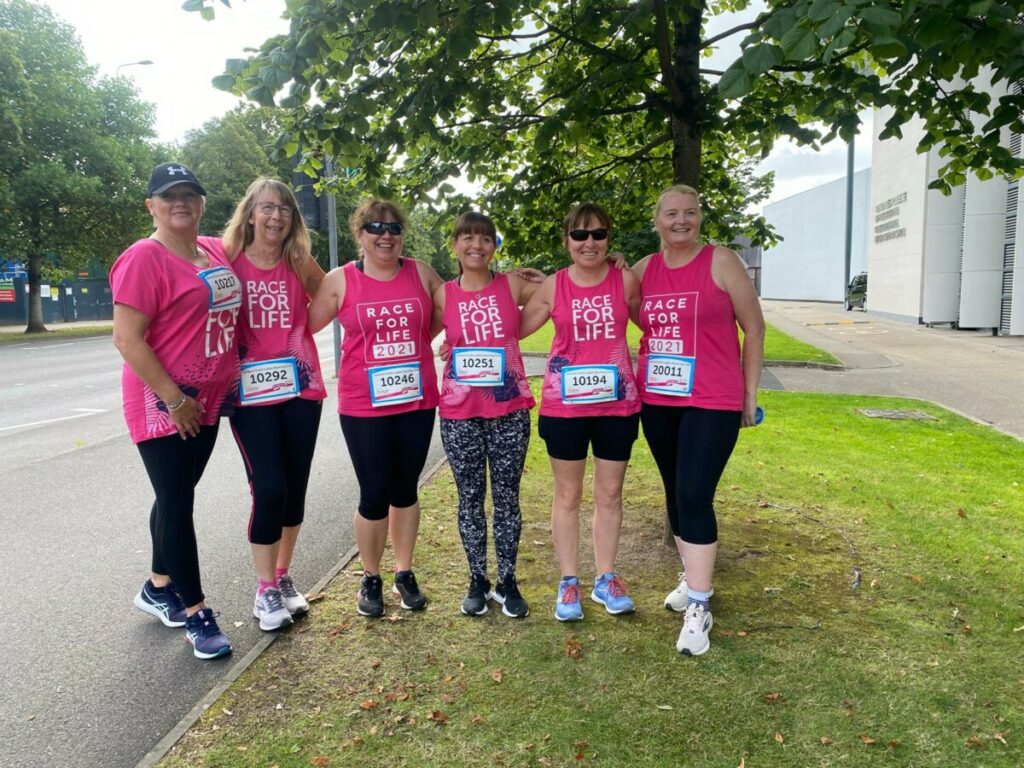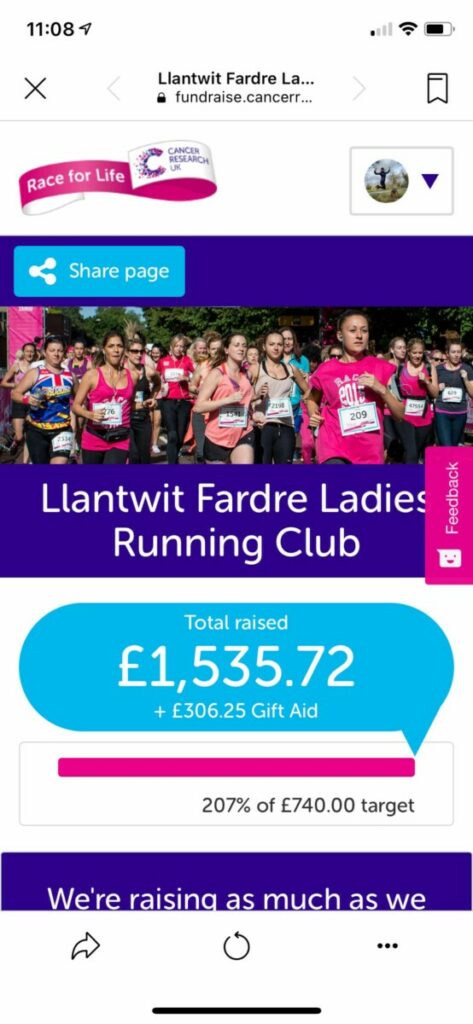 Stephne
A great photo from Stephne who has shared her first marathon, completing the Snowdon Marathon for the first time. What an epic race to compete in, fantastic!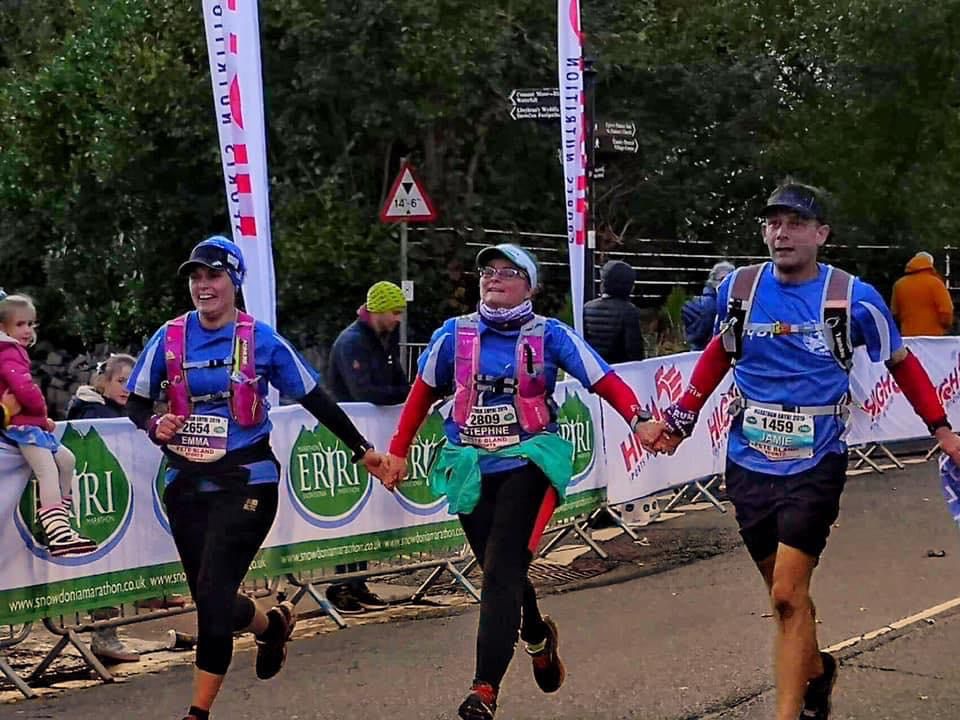 Eva – Run Wales Participation Officer
'This was the first of the many great adventures I've completed, a 10 day trek across part of the Great Wall of China in 2000. The trip was amazing, a beautiful country and fascinating culture. I am actually having a break here!'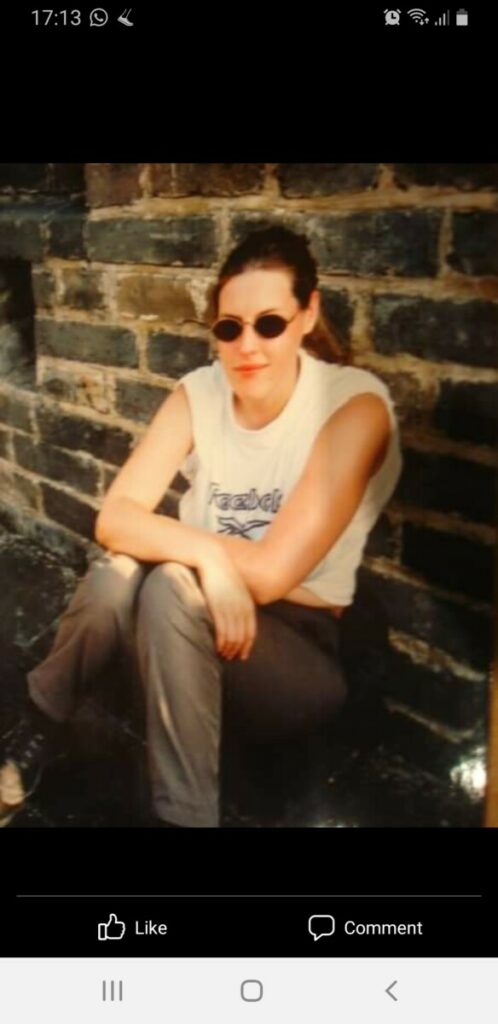 Claire – Barry Island parkrun
This photo is from the day Barry Island had the highest attendance at parkrun. Claire is Run Director at the event and she told us how parkrun has given her the confidence to deliver a run brief for all these people.
Thank you Claire for volunteering and great to hear how it's given you confidence!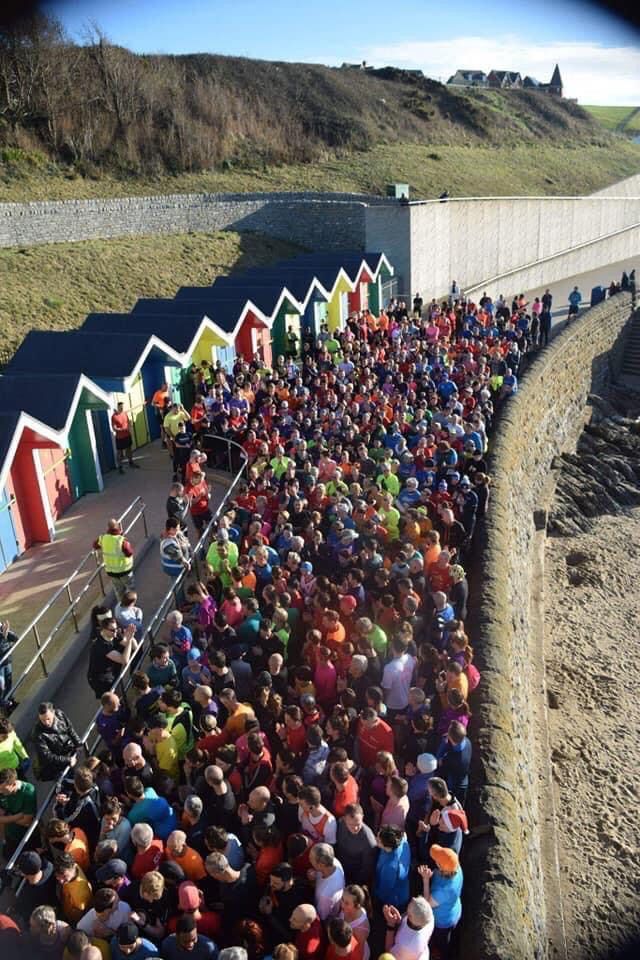 Claire also shared her favourite running memory, 'this pic means a lot as it was my first solo 5km non stop run after a break of 4 years from running and having completed Hannah's (our very own Hannah Phillips) C25K group back in July. It's the first time I've gotten that whole I needed that feeling and started to understand running for head space – I hated running previously ha ha'.
Dave – Newport Marathon
Here's Dave in his first Newport Marathon and he got his first sub-4hr time. We think he's quite pleased with his achievement!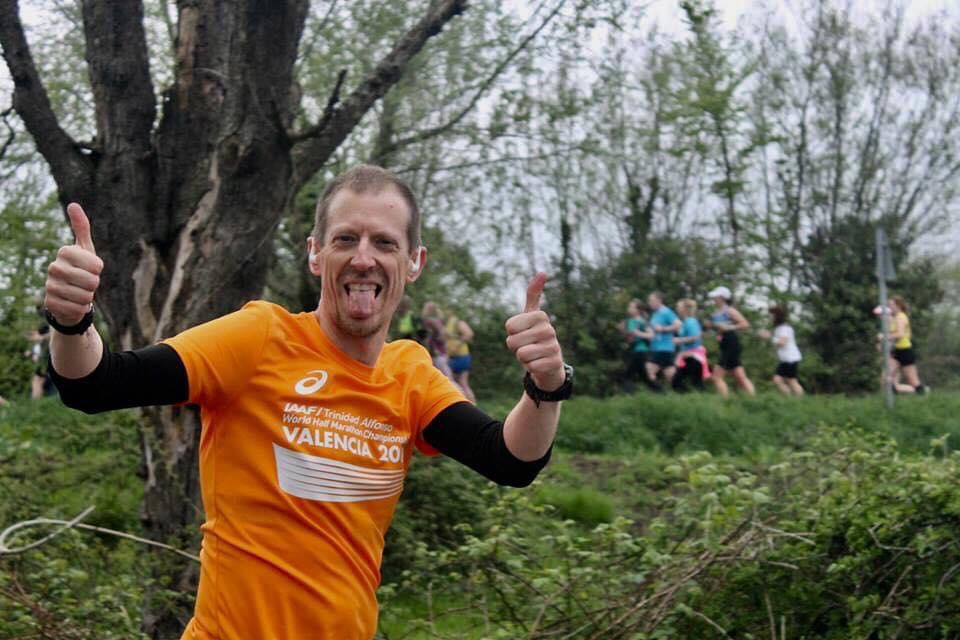 Mike – Barcelona
'Here's my favourite race pic – Barcelona 1/2 Marathon 2019! Not only did I break my PB by almost 2 minutes on this day, but it was actually on my 30th Birthday which my other half planned as a surprise present'.
What a lovely gift and fantastic running, well done!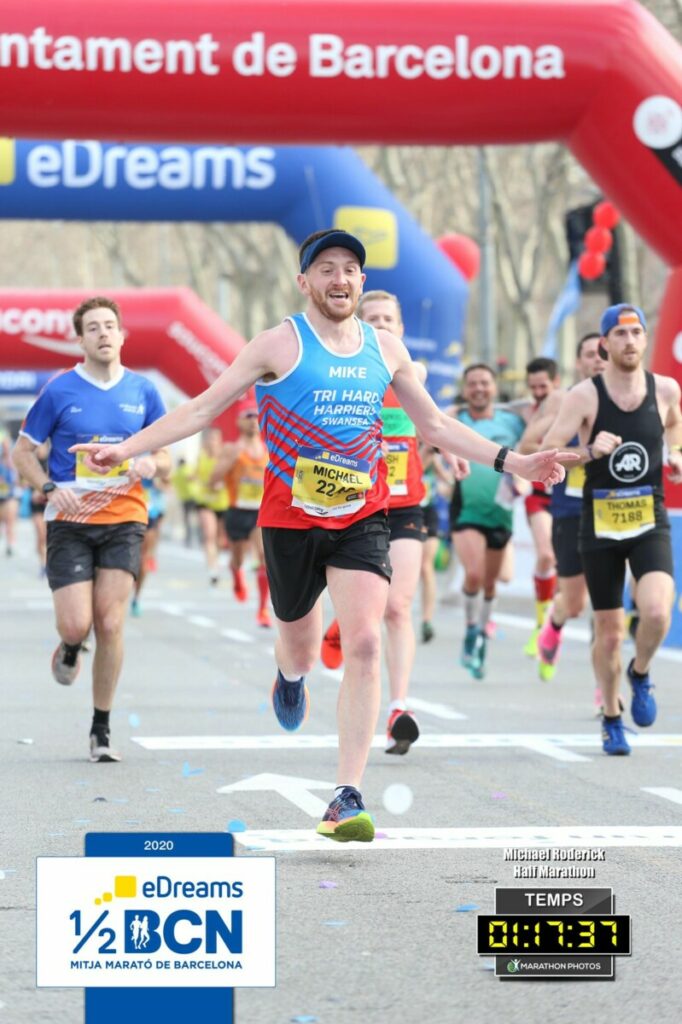 Julie
Julie shared this photo of her completing the Brecon to Cardiff Ultra, what an amazing achievement.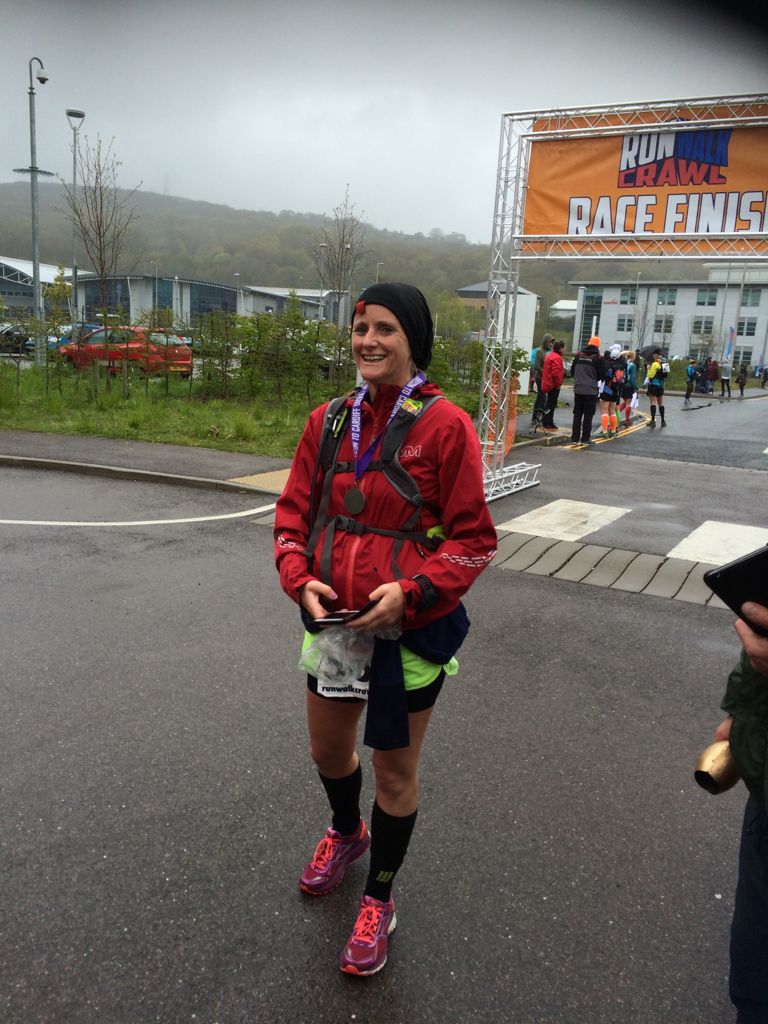 Drew
'My photo is from my first ever Glynneath 5miler race. The event is normally held on Boxing day and have been going since 1986.
It's special because it was the first time I felt like a real runner.
Up to that point, I never had the feeling that I was a runner. I always felt that I couldn't wear that label. It was such a weird yet amazing feeling. To feel that I wasn't jogging or bimbling, that I was actually running and really enjoying it. I will always treasure that'.
Brilliant Drew, thank you for sharing that powerful memory.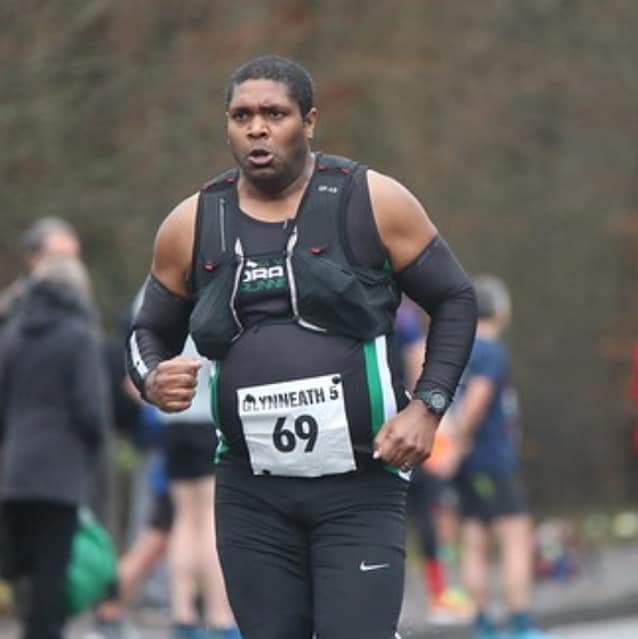 Anthony
Anthony shared a photo of him at mile 14 on the Midnight Marathon 3 years ago, climbing Jacob's Ladder to the top of Pen Y Fan.
What a beautiful country we live in, and sounds like an epic run.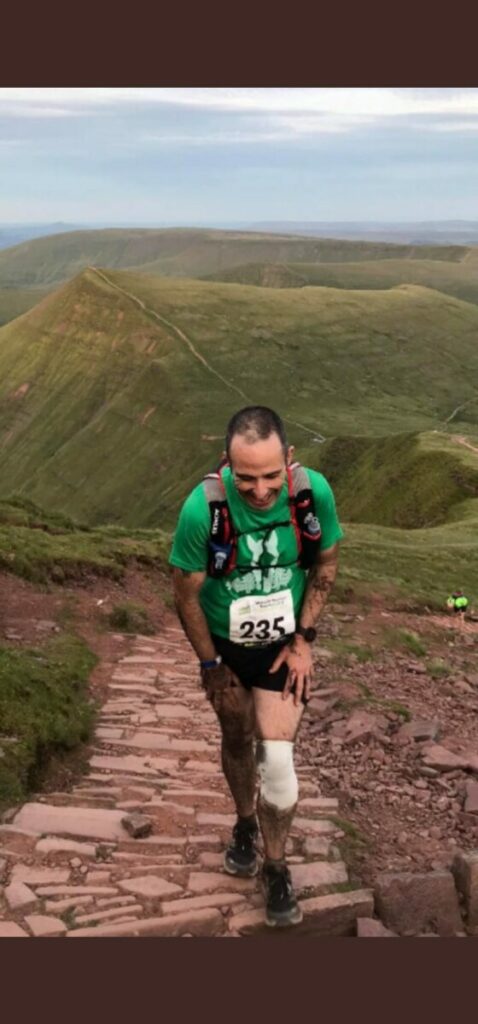 Bethan – Communications & Logistics Assistant
Our very own Race Walker extraordinaire Bethan has competed in many international competitions, here is her favourite photo from the 2017 World Athletics Championships in London.
Bethan said ' Our course was on the mall and the home support was incredible! It was lovely to have the opportunity to represent on the world stage with all my family and some friends able to attend.
A truly memorable exeperience'!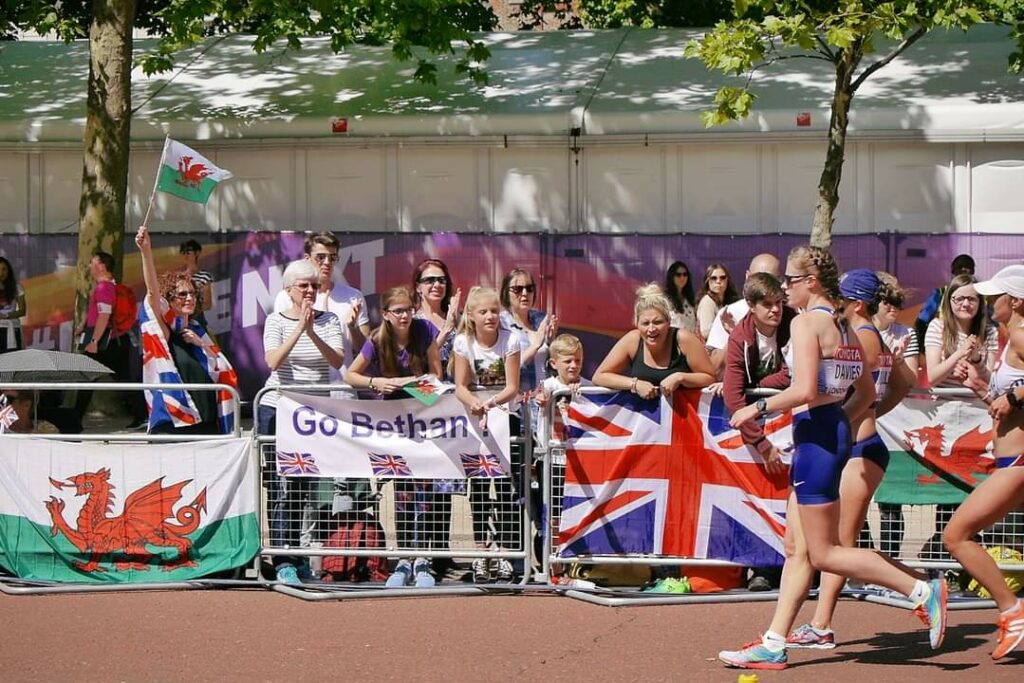 Share your photo and story on one of our social media platforms, don't forget to tag us too!