This week Christian from Wild Trail Cardiff tells us how he started the group and shares his tips for starting a group off the beaten track.
'I wish it hadn't taken a global pandemic to inspire me to set up a social trail running group in Cardiff. But with lockdown and travel restrictions in place, I had to keep myself motivated. And that meant exploring every off-road nook and cranny Cardiff had to offer.
I quickly realised how lucky we are in Cardiff to have such fantastic trails in and around the city.
But there were other things on my mind at the time: how could I turn my love of trail running into something useful for other people? And could I build a community around it in the city? After all, I was regularly passing other solitary trail runners on my runs.
So I started chatting with friends and the idea for a free, social trail running group started to take shape.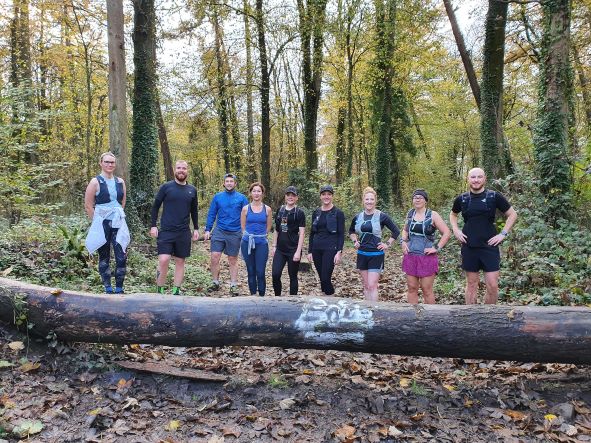 7 months on: how it's going
I'd be lying if I said I wasn't apprehensive about that first group run in early May this year, after restrictions were eased. The weather was awful, and I was panicking about remembering the route. But the 8 miles flew by with those five runners who bravely came along, chatting away like what we were doing was entirely normal.
Now, I average 2-3 guided trail runs a month. So far that's included runs all around Cardiff, but also a couple in the South Wales Valleys and one in the Beacons.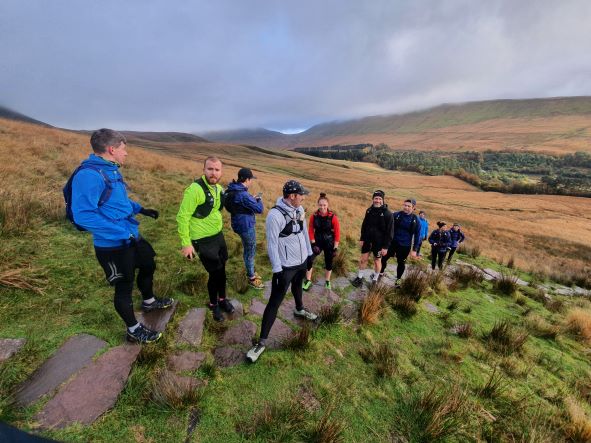 It's all free, and between route recces, risk assessments, the runs, sharing information on Eventbrite and social media, it does take up a fair amount of my time. But I wouldn't have it any other way. The downside of me being the only qualified run leader (currently), is runs are restricted to 12 people – something for me to think about for next year, as popularity's grown.
I recently asked some of the regulars what they enjoy about it. It was heart-warming to hear how much they love exploring (and using) new routes, making new friends with like-minded people, and the social, laid back pace of the runs.
Looking ahead
I have lots of ideas for 2022, but I'm much more interested in what the people who come along would like from the group.
At the moment, I'm conscious it would be a challenge for a beginner to come along. So one thing I'm thinking about is a possible workshop in 2022 for runners of all abilities to teach trail technique and build confidence, to help encourage people of all ages and abilities to try it – this is something I've done for Salomon in the past, and always enjoyed.
Tips for getting started
Trail running is so much fun. It gets you out there: in nature, up hills, through woodlands and across streams. And it's so good for you: your body gets stronger while worries melt away. If it was available in a pill, it'd be worth millions.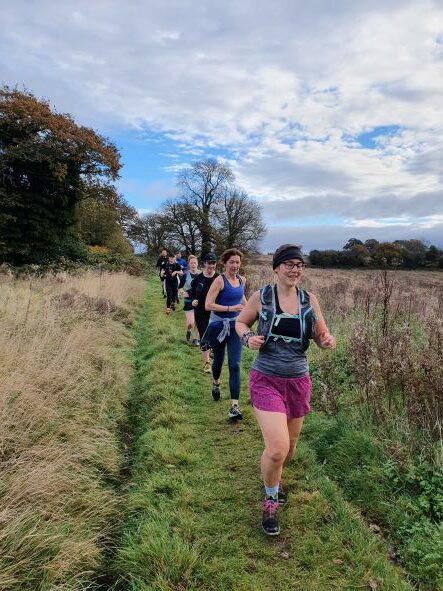 If you'd like to give it a go, here's a few tips to get started:
1. Don't assume you need all the gear
A bit of grip on your feet is sensible, but don't assume you have to spend hundreds on fancy gear. A sense of adventure is all you need to start.
2. Maps and apps
There's about 129,000 miles of paths and bridleways we can run on in England in Wales. But by far the most common thing I hear is 'I don't know where to go'. Download an app like OS or AllTrails to view and download walking/running routes in your area. And if you prefer a real map, get it out and look for those green rights of way and bridleways.
3. Discover and learn
There's a wealth of articles, videos, blogs and social media profiles online. Trail Running magazine is a great place to start and Claire Maxtead published 'The Ultimate Trail Running Handbook' which is fab for people wanting to find out more. She also runs the 'Wild Ginger Trail & Ultra Running' channel on YouTube, where there's a wealth of info'.
Christian Servini.
Instagram: @restlessadventures
Wild Trail Cardiff can be found on Instagram (@wild_trail_cardiff) and details/tickets of its events are published on Eventbrite. Wild Trail Cardiff is part of the wider Wild Trail family, which includes: @wild-tr (London), @wild_tr_manchester and @wild_tr_chamonix.