Run Wales and Welsh Athletics have today published the first set of detailed guidance documents to accompany the Lifting Athletics out of Lockdown Roadmap published on 29th May.
As part of this process, Run Wales have created a guide for points to consider in planning for a return to group running. At this stage group running should not be undertaken until such time as government guidance specifically allows it.
The Welsh Government guidance for exercise is still as follows:
'exercise alone, with members of your household or with members of one other household – exercising in groups with friends is still not allowed. Maintaining a distance of at least 2 metres if exercising with members of another household is crucial – this is embedded in regulation.
The guidance we've produced today is to help Clubs & Groups to plan for a return to group running as and when these restrictions change and larger groups are able to meet up.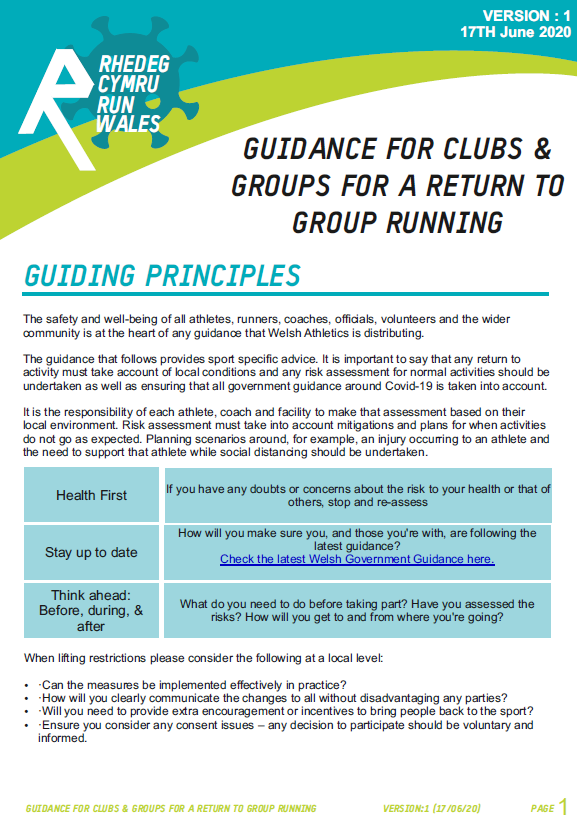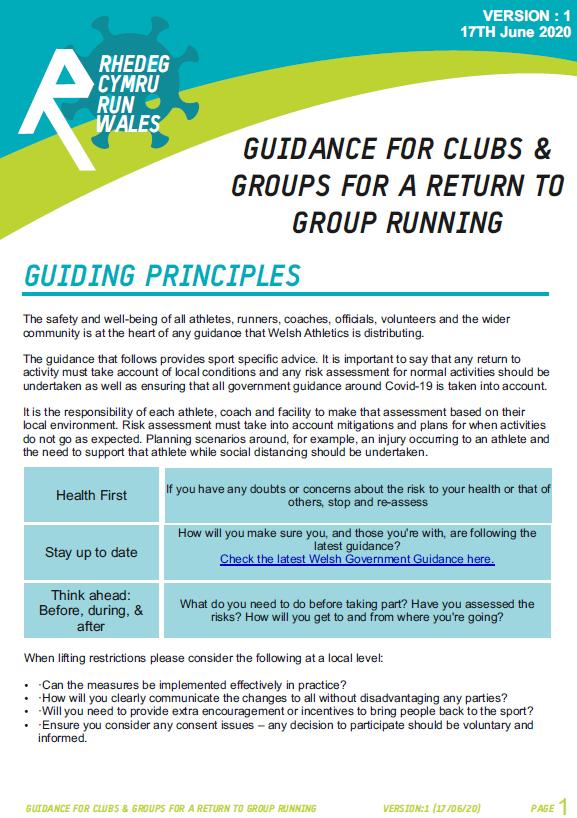 You can access the document here
As Government guidance changes we will update this guide to reflect current legislation. Please bookmark this page and check back regularly to ensure you have the current version downloaded.
We have also created a quick guide, which can also be downloaded here