This week it's Men's Health week and we've been catching up with runners and leaders and finding out why running is important to them and the impact it has on the running community. Up first we see how Jonathan from Just Run Penybont started a men's only session to create a space for them to talk. Later this week we'll be meeting 3 runners who talk about what running means to then and their personal reasons behind their running journey.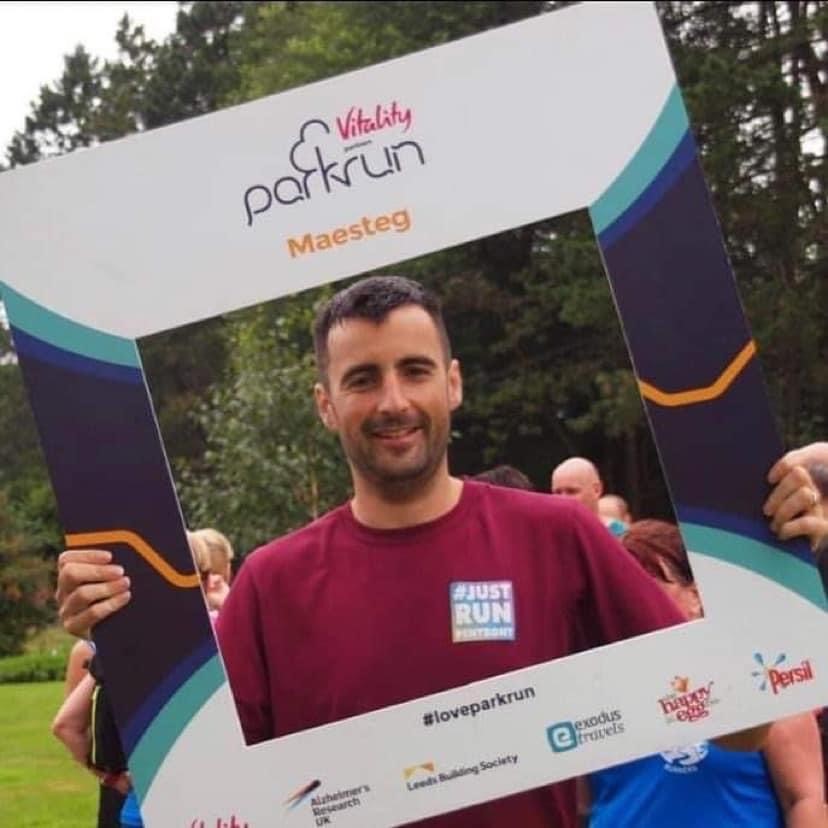 "My names Jonathan Tidball and I'm a LiRF at #JustRunPenbont and a member of the Ogmore Phoenix Running Club. I sit on the board of Trustees as the Secretary of the Neath Port Talbot MIND branch and also a Qualified Mental Health First Aider where I was presented with the opportunity to undertake the training by my supportive employer Arcadis Consulting.

During the first lockdown the engagement of the male members on the social media group was dropping off and I wanted to create an environment and safe space to share how we were feeling. Having previously suffered with mental health issues in the past I realised how important it is and in general men are afraid to talk about their issues due to perceived stigma / sign of weakness associated with it. I shared useful links to well-being sites, sport webinars by Looseheadz.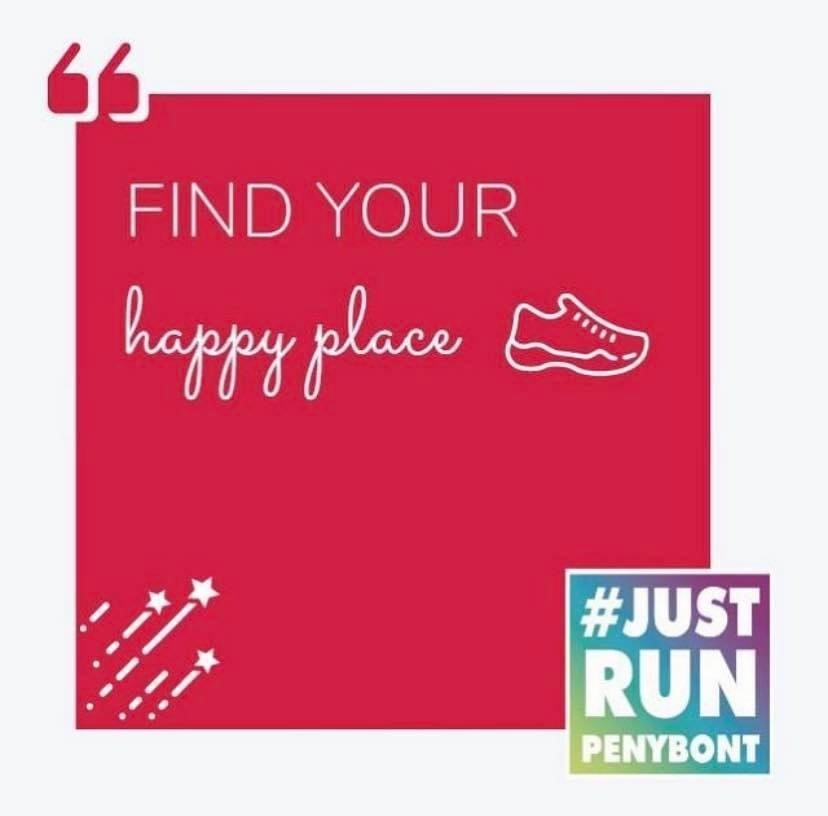 When I formed the group I started with an ice breaker to find out about each other. This enabled me to see what areas I could help others, some of the questions are below.
1) How are you feeling today on a scale of 0-10 (0 is Terrible, 10 is Brilliant)?
2) How has COVID-19 affected your work?
3) How has COVID-19 affected your social life?
4) What events / holidays etc have been scuppered due to COVID-19?
5) How are you coping with the change of routine?
6) What are you finding helps you adapt and deal with the change of routine?
7) What are you struggling with during the lock down?
8) Is there any help / support you require but are struggling to find at the moment?
9) Tell us something that most of the group didn't already know?
This proved a great success with all the men sharing and also recommending techniques that helped them. There was some interesting unknown facts that appeared such as one was an U14's judo champion, one had a pacemaker, a singer in children's choir to mention a few.
To keep each other engaged we carried out a virtual get together for a chat and catch-up which involved a beer / soft drink of choice, hosted a virtual quiz, took part in Movember and finally a virtual run, where we created a zoom call and all joined with our headphones and virtually ran 5k together.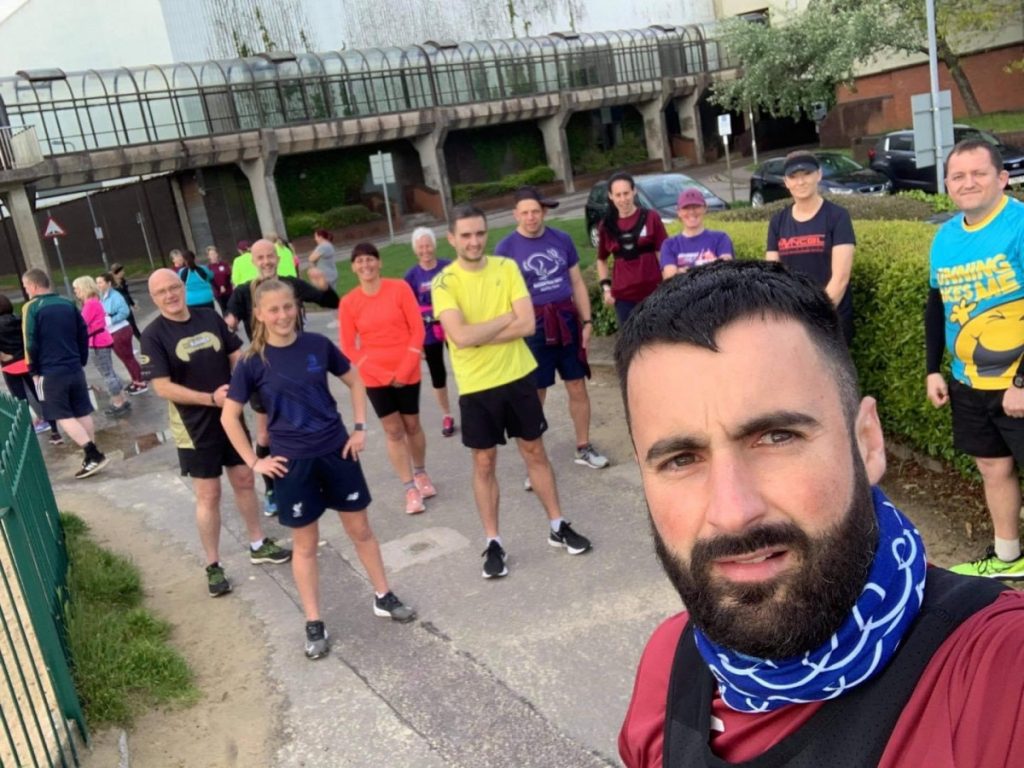 Once the restrictions were lifted and a return to group sessions were allowed there was still a shortfall in the men joining back into the group. So I proposed a men's only session and what better day to plan it on than First run together on June 2nd 2021 Global Running Day.
A great turnout of 15 ran a 3k/5k and what was even better was for those injured and unable to join the run joined the group at the end for a well deserved refreshment.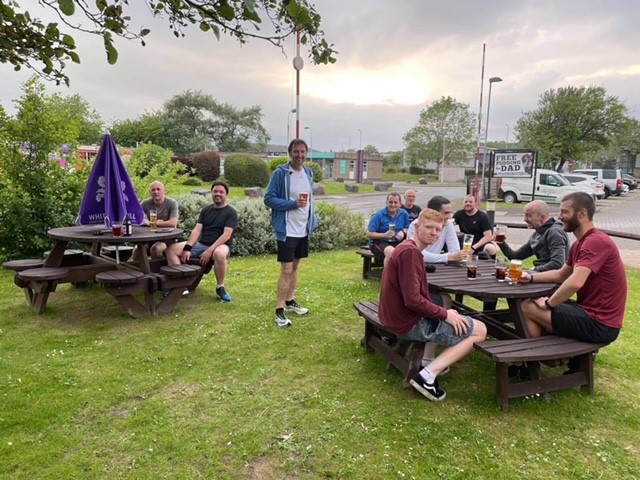 These sessions will be monthly basis moving forward. If you're interested in getting involved contact Jonathan at Just Run Penybont."