Welcome to the second instalment of our #shareyourstory series! Over the coming weeks and months we'll be sharing the stories of those who've found a positive impact on their life through running. This could be through finding solace, happiness or a way to overcome hardship as they progress on their running journey. There will be stories of challenges or of dramatic change or hardship, yet also those who utilised the everyday power of running to make positive changes for their lifestyle, mental or physical health and wellbeing.
The stories will come from across Wales, whether they be from North, South, East or West. We hope that you enjoy hearing about them and can find inspiration for yourself to start or continue your running journey. This week's story is that of Michael, who hasn't let his disability stop him discovering physical activity and running, all while making friends and keeping healthy along the way!
---
This weeks story is that of Michael from Chirk in North East Wales, who has Down Syndrome. Yet this doesn't define him.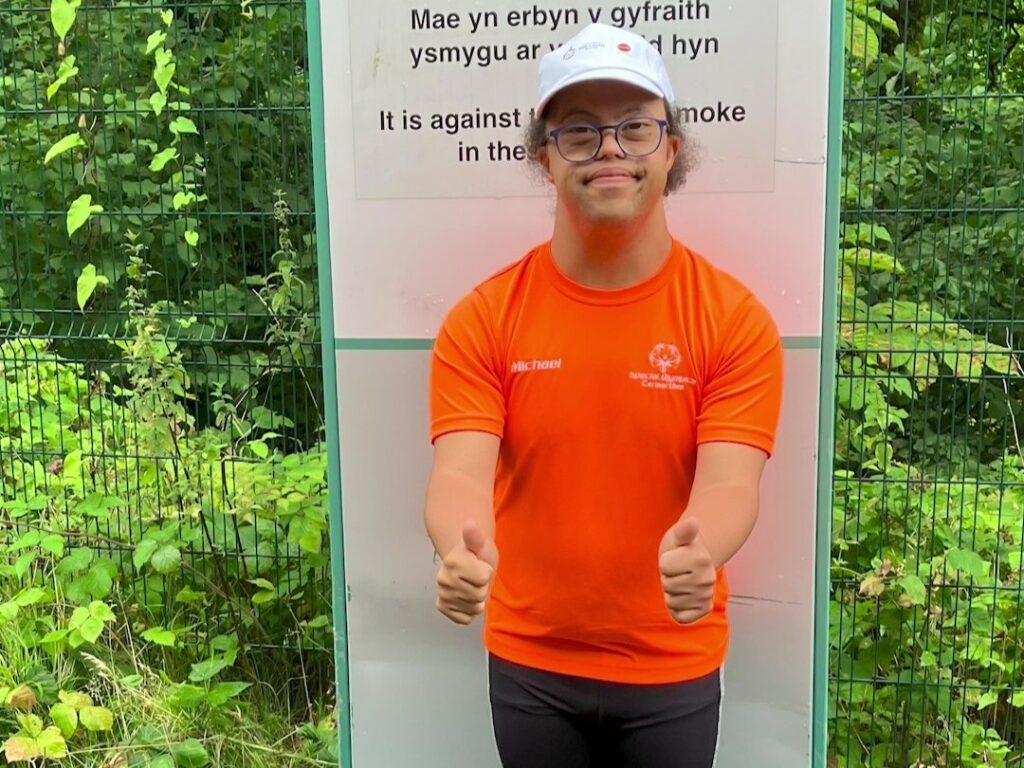 In one of the highlights of his running journey in the midst of the Pandemic in 2020, Michael completed the virtual London Marathon, raising lots of money for MENCAP along the way. He chose to ran the race on some of his favoured paths in Carmarthenshire, on which he'd spent so long training for the event.
Alongside his running, Michael is also an ambassador for Mencap, one of the UK's largest charities supporting people with learning disabilities.
Within the video, Michael is shown at one of his favourite parkruns, Old Railway Trail parkrun in Llangollen, an event that has only just started this year and was visited by Run Wales' Josie earlier this summer.
He shares the things that he loves about running: Keeping fit and making loads of friends. Benefits we all find from running and physical activity. While they may seem trivial, benefits like this can have an unmatched impact on physical and mental wellbeing.
Outside of running, Michael also plays Bocce, a variation of Boules played in Italy. Last June he was selected to represent and subsequently competed for Special Olympics Great Britain at the World Games in Berlin, finishing second in a men's doubles event.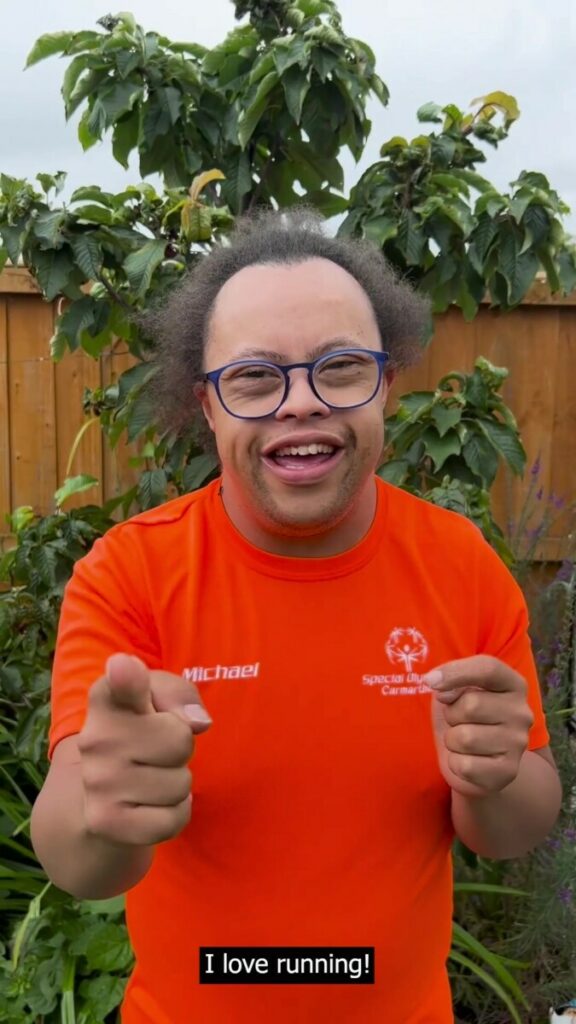 Michael has also competed in other events at the Special Olympics such as shot put and long jump or more recently skiing! He's collectively achieved up to 60 medals in different events.
He also retains his entrepreneurial spirit, currently being occupied as a director of a business that makes Welsh Cakes. The ideal post-run snack!
Not only are such achievements and endeavours proud moments for Michael and his family, they are inspirational for us in that they remind us that there is so much you can achieve through physical activity, even if there are those that say you can't or never will.
A huge thanks for Michael for sharing his story in his own words with Run Wales and we wish him all the best for the future!
---
---
We want to showcase running stories from across the country, so if you have a story to inspire others, please get in touch by completing the form below: