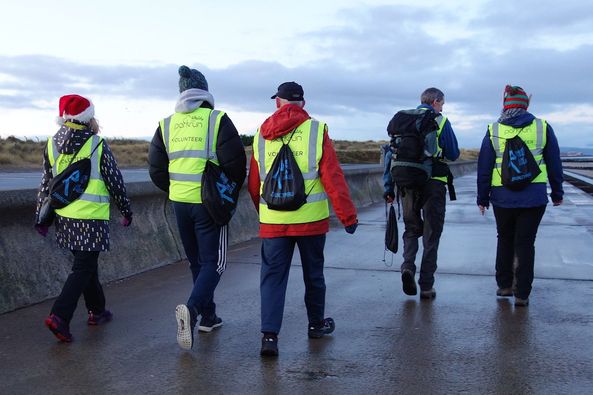 Tomorrow (Saturday 21st August) sees the fantastic return of some of the parkrun 5km events in Wales.
Many of our Run Wales groups take part in the weekly event either walking, jogging or running and also volunteering in one of the important roles to make sure the events go ahead.
parkrun is a great way to build up to a 5km, it's also used as a celebratory event for those graduating from a 0-5km programme. It's fun, free and extremely sociable – all the best bits of social running!
If you've never taken part in parkrun you'll need to register for a barcode at https://www.parkrun.org.uk/register/?section=form and print it off to take with you.
Please check your local parkrun event page to see whether it is due to return this week, a number of events are still awaiting full permissions before they are able to return.
Every parkrun relies on volunteers to ensure that the event goes ahead, with the need for additional roles to meet Covid requirements this can mean an increase of the number of people needed. Your local parkrun would be extremely grateful if you can volunteer rather than run whenever you can, the feeling of helping others and encouraging them along the way is just as good!
If you're taking part in a parkrun in Wales this weekend then let us know, tag us in your posts and photos @irunwales or on Twitter it's @RunWales