Over the past 12 months, a number of Welsh Athetics' running clubs have increased the number of opportunities offered to social runners, incorporating programmes such as the Couch to 5k within their weekly structures. One running club who've demonstrated this in a fun and friendly way are Pontyclun Road Runners.
The club formed back in 2016 after a group of six or seven enthusiastic runners would huddle in a bus shelter trying to decide where to run. Since then, their membership has grown continuously and they host a mid-week 5km social run that attracts up to 50 runners per week. Group member, Sophie Taylor says that although they are an affiliated club, they love focusing on the social element of running - providing the opportunity for members of all abilities to walk, jog and run their way to achieving their own personal goals.
"The last 12 months have been extremely successful", says Sophie, "We have had strong club representation at many local events, including the Cardiff Half Marathon and Cosmeston Relays. However, there is nothing our members like more than a visit to parkrun on a Saturday morning."
"At our heart we are a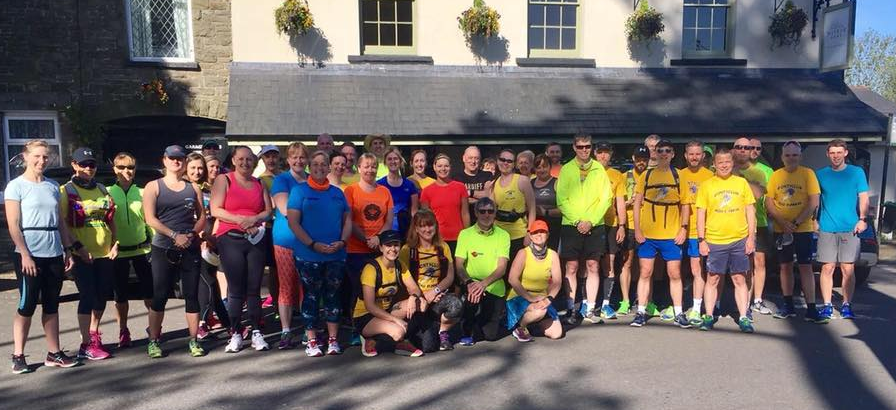 social running club; a relatively new phenomenon in the world of running. Simply put we run for fun. The group was formed through Facebook and it still remains our main form of communication. When our founder Jonathan Mead started the club, he had one simple aim: a running club that encourages people of all abilities to enjoy running. What we have ended up with is a group of friends with a firm belief that we run stronger together - a community of runners who support and encourage each other, where no runner is left behind to finish alone."
The club have supported 16 individuals to become qualified run leaders, and they now have the responsibility of organising and supervising the group's weekly sessions. Last year, with the support of its members, they became an affiliated club with Welsh Athletics.
"Becoming an affiliated club with Welsh Athletics was a testament to how passionate our members are about their club. We have committed in our constitution to provide a friendly and inclusive community where people of all abilities can run for free", said Sophie.
As a primarily social running club, Pontyclun Road Runners have held a number of highly successful social events during the year, including their affiliation celebration BBQ which was attended by over 100 club members, partners and children. "After a big event we get together to celebrate everyone's achievement - the standard dress is race T-shirt and medal!"
"Every January we run a couch to 5km course for beginners", says Sophie, "the first session of 2019 was a massive success, with 122 people participating, and fantastic feedback from those that attended!". You can view what some of the club's members had to say about the Couch to 5km programme by clicking here.
Pontyclun Road Runners sessions are on Tuesdays at 7pm, Wednesdays at 6.15pm and Thursdays at 6.30pm - and the group always have a variety of paces and abilities. The only requirement for these sessions is the ability to walk, jog or run five kilometres. For more information and to get involved, find them on Facebook under Pontyclun Road Runners!