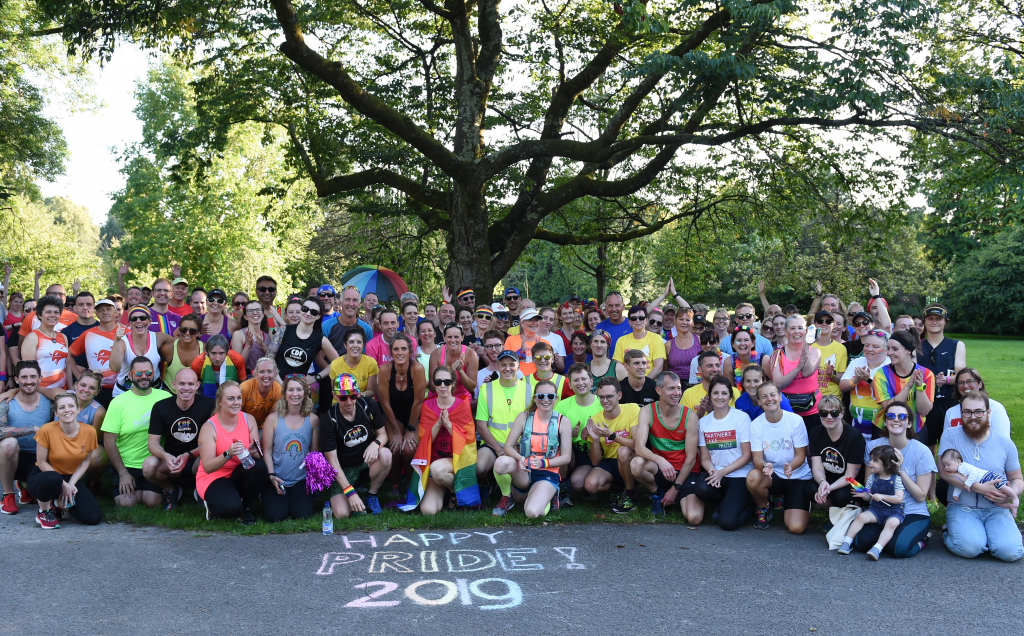 By Dave Sinclair
If you ran around Bute Park at all last weekend, you may have noticed some fantastic and colourful chalk drawings on the pavements.
They were there courtesy of the inaugural Pride Cymru Pride Run, the official run of the Cardiff Pride festival, which took place last weekend.
The run, organised by Cardiff running club CDF Runners, saw over 120 runners from all over South Wales come together on Friday evening in the glorious sunshine to run a friendly, conversational 5k around the park.
Comments about the event have been lighting up Facebook and Twitter over the weekend.
Attendees commented on how friendly and inclusive the event was, with one saying "It was the best Friday night ever", whilst another said it was "one of the highlights of the year."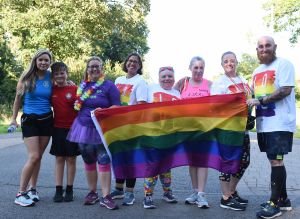 Event organiser David Sinclair, CDF Runners committee member and coach at Moti Run Club Roath, explained why the event meant so much to him, the club, and the runners there:
"Pride is still extremely important. Whilst we have undoubtedly come a long way, prejudice and abuse are still widespread, as we see regularly with attacks on LGBT+ people, such as the couple attacked on a London bus recently. There are many more examples like this. LGBT+ youth also face an extremely tough time.

I'm so pleased the Pride Run was a success – it was a joyful occasion where like-minded people could get together, enjoy a run and chat, and make an affirmative statement about supporting the rights of LGBT+ people.

To me, it illustrates perfectly the inclusive nature of the running community and how supportive it is.

We had at least 16 different running clubs at the event and we plan to do the same again next year.

Thank you to my fellow organisers, our marshals & photographers, Pride Cymru, and Cardiff Council Parks department. And to Kerry Rockey for the amazing chalk drawings."
The Club also organised a presence on the Pride Parade on Saturday morning through Cardiff city centre, under the banner of "Runners of Wales."
Congratulations to CDF Runners and all the runners who attended the Pride Run, and we hope it's the first of many.
You can find out more about CDF Runners and Moti Run Club Roath by clicking https://www.cdfrunners.co.uk/ and https://twitter.com/MotiCardiff
To find a running club near you use our search facility here: https://irun.wales/group-running/find-a-group/