Resilient Runners is a series of blogs about the brilliant ideas that our running community have been coming up with to keep each other going in these unprecedented times . . .
Dragons Running Club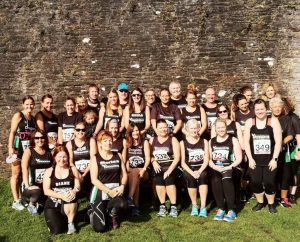 Dragons Running Club in Aberdare are a great example of resilient runners and have been sharing some fantastic ideas with their groups to keep them motivated!
Here are just a few of those ideas that they have shared with us;
They have set up a running bingo with various activities that their members have to complete.
The Dragons runners have also hosted online HIIT classes, lead by Marcus Davies, this is a brilliant way to engage with your group whilst complying to the government's guidelines on social running.
Well done Dragons Running Club, keep up the good work!
Another Resilient Runners blog post will be coming your way next Tuesday.
#Innovate2Unite