It has been a strange year for the sport however, the way that the running community of Wales responded to the challenges bought by COVID-19 has been nothing short of remarkable!
A few weeks ago we asked for your nominations for The Run Wales Group of the Year and The Inspirational Run Leader Award. We were blown away by the response! There were so many fantastic nominations but there could only be one winner in each category and they were . . .
Run Wales Group of the Year – She Runs Cardiff
In September 2019 She Runs Cardiff was born, just over a year later they have won the Run Wales – Group of the year!
This amazing, innovative group is offering support and encourage to over 1.1k followers in Cardiff and beyond. She runs Cardiff, has a fantastic team of ladies who have offered such a vast range of engaging activities for the group, from bingo, book club, virtual couch to 5k to name just a few. This group has a great balance of offer advice and supporting balanced lifestyle with a strong emphasis on health and well-being.
Here are just a few of the lovely comments made by the people who nominated She Runs Cardiff for the award.
"Amazing ethos empowering women to run but also supporting health and wellbeing. Inclusive to all, not focused on times or distance just mutual support and encouragement. Excellent motivation over lockdown to keep everyone active and well when the group couldn't meet in person."
"This group has been so supportive and motivational during lockdown. I definitely wouldn't have kept up with my running without their encouragement and support."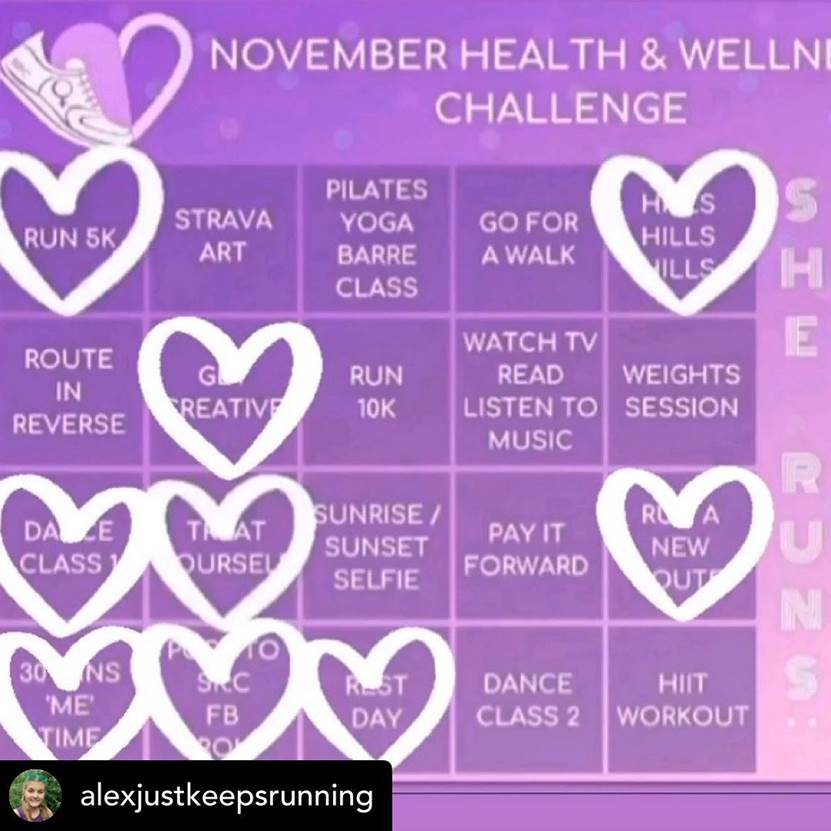 "A group that has created a wonderful sense of community running in a very short space of time. Welcoming and encouraging – She Runs has inspired so many to get out in the fresh air over lockdown. A community of support for runners of all abilities as well as a support network for wellbeing. Monthly challenges, weekly runs and constant advice and support through social media groups – a truly amazing group led by dedicated and inspirational ladies who give up their time to encourage others."
This is just a snap shot of the positive messages we received for She Runs Cardiff, it was very clear to everyone on the panel that this group has gone above and beyond to offer an inclusive, welcoming community for there runners, from everyone at Run Wales, a HUGE WELL DONE and thank you for your amazing hard work.
We would also like to congratulate the runners up – Just Run Penybont and Seriously Mad Runners!
Inspirational Run Leader Award – Josie Rhisiart (Mon Milers)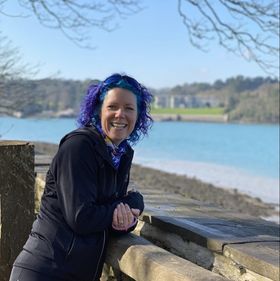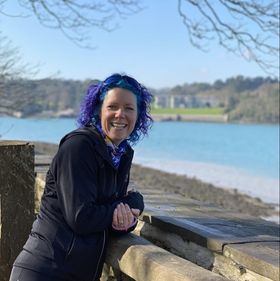 Run Wales would like to congratulate Josie on receiving the Run Leader of the Year Award 2020, she was nominated by many people in recognition of the tireless work she does in North Wales not least setting up a thriving social running group – Mon Milers – which continued during the times when the group members were not able to get together physically by using an app to keep in touch and talking whilst the individuals were running.
She has supported new run leaders, set up her local parkrun and work in her local community.
Josie already has plans for 2021 with her group and we wish her all the best and thank her for all the hard work.
Here are a few of the messages we received from the people who nominated Josie;
"Josie set up the running group in lockdown. She found a way to keep us all connected and motivated to run within the COVID rules by using zoom. When we were allowed to run together she set up various options to cater for everyone- from couch to 5k, technique sessions to Sunday socials. She's so passionate about running and what it can do for you having transformed her own life by losing 6 stone, doing couch to 5k and working her way from there to half marathons, marathons and then ultras! She's just a truly wonderful energy in the world of community running. "
"Josie set up Môn Milers just before the 1st Covid-19 lock down in March 2020 after months of planning. Josie quickly had to change her plans for the Social running group and she launched Zoom Social Runs on a Sunday called Tunes and Trails which involved the members giving Josie a song request for the playlist which Josie would then stream on zoom via Spotify."
We would also like to congratulate the runners up – Drew Andrews and Eva Brewer!
You can find out who all the 2020 Welsh Athletics Awards winners were by watching the video below;
A big congratulation to all of the award winners for 2020 – in what has been a challenging and frustrating year, they've stayed positive and kept the sport going for their community.