A year ago today a determined group of 100 novice female runners were given free spaces to take on the Cardiff Half, Wales' largest mass-participation event.
The #RunWales100 project was a collaboration between Run Wales and Run 4 Wales, the Cardiff University/Cardiff Half Marathon organisers. It was hoped that the project would help those taking part take their first steps towards a healthier lifestyle. This project and along with the #WhyWeRun campaign also helped to celebrate the rise of women runners, showcased by a female majority taking on the Cardiff Half for the first time in its history!
The Run 100's training days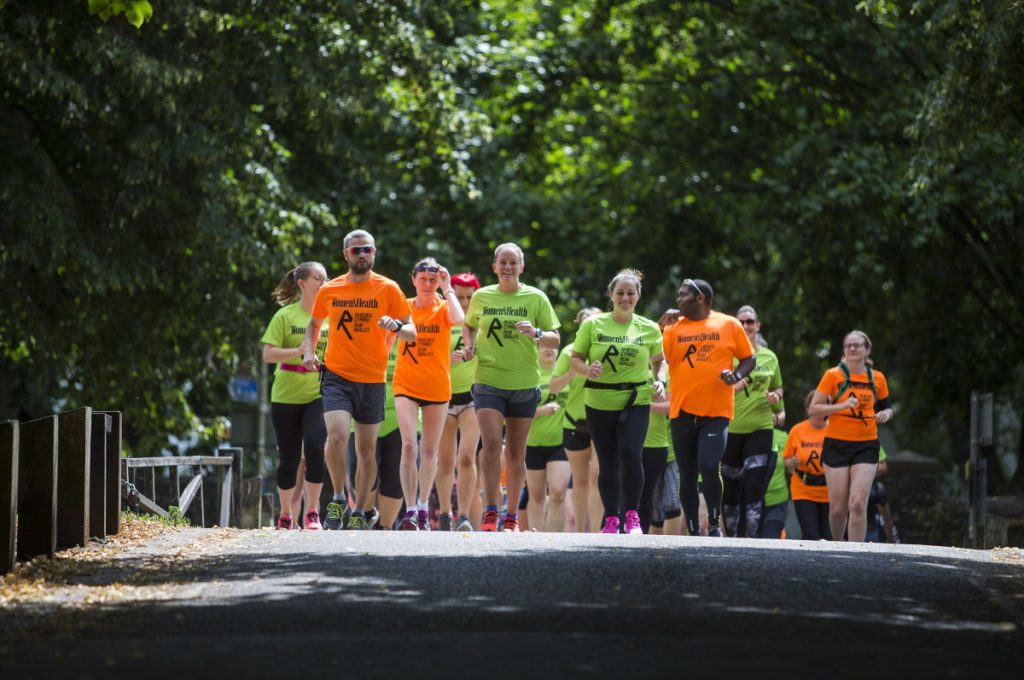 The ladies were brought together for two training days ahead of the Half. These days were designed to support the Run Wales 100 with their preparation and give them the opportunity to meet each other ahead of race day.
The club was fronted by broadcaster and ultra-endurance athlete Lowri Morgan. Lowri spoke at the training days about the barriers she's faced, how mental strength, planning and organisation have helped her reach her training goals. She also touched on 'Mum Guilt' and how she manages fitting training around family life.
"We are ordinary people who can do extraordinary things," Lowri said in her address of the group. "It's an absolute honour to be a part of the Run Wales 100 and to meet 100 inspirational & fabulous ladies who'll be running the Cardiff Half Marathon for the first time. I'm looking forward to going on this emotional journey with every single one of them."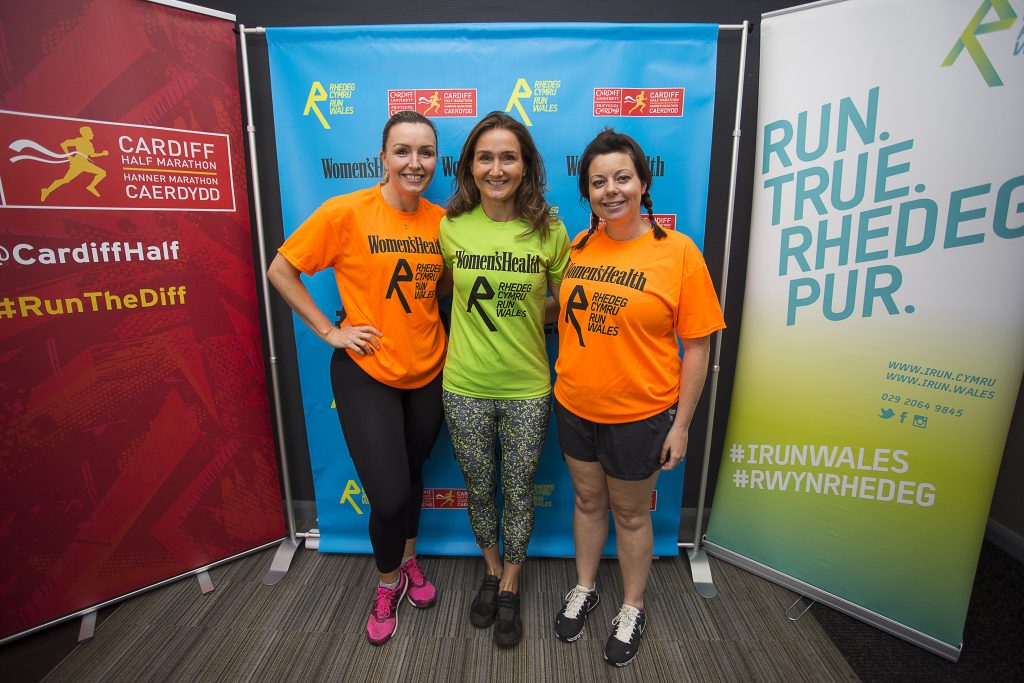 Hannah Phillips, Run Wales activator and Stand up comedienne, put the group at ease by sharing the hilarious story of her first steps into the world of running and her top training tips.
"I wore a balaclava the first time I went running, it was in the dark, and the police pulled me over!"
Women's Health magazine lent their support by sponsoring the Run Wales 100 initiative, providing the ladies with a bespoke training t-shirt, race day t-shirt and training support. Claire Sanderson, Editor of Women's Health magazine spoke about her incredibly inspiring experiences, and how exercise has been her medicine to manage her mental health.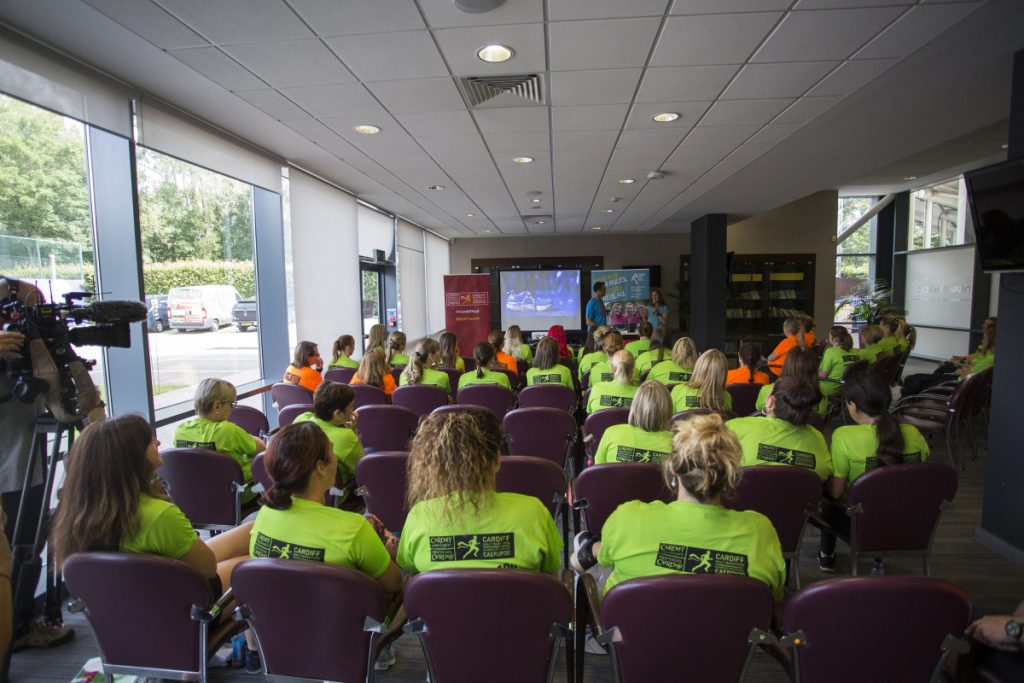 Former Alfie's Angels Patricia Rees and Claire Tapper, who went from the sofa to 13.1 miles in 2016 and never looked back, also shared their recollections of the whole experience.
The ladies were instantly bonding and sharing stories, and were quick to get on social media and offer support and encouragement to each other:
"Great day! Lush to meet some of you and hear some inspirational stories.. We got this #teamplod", Nadia, Pencoed Panthers.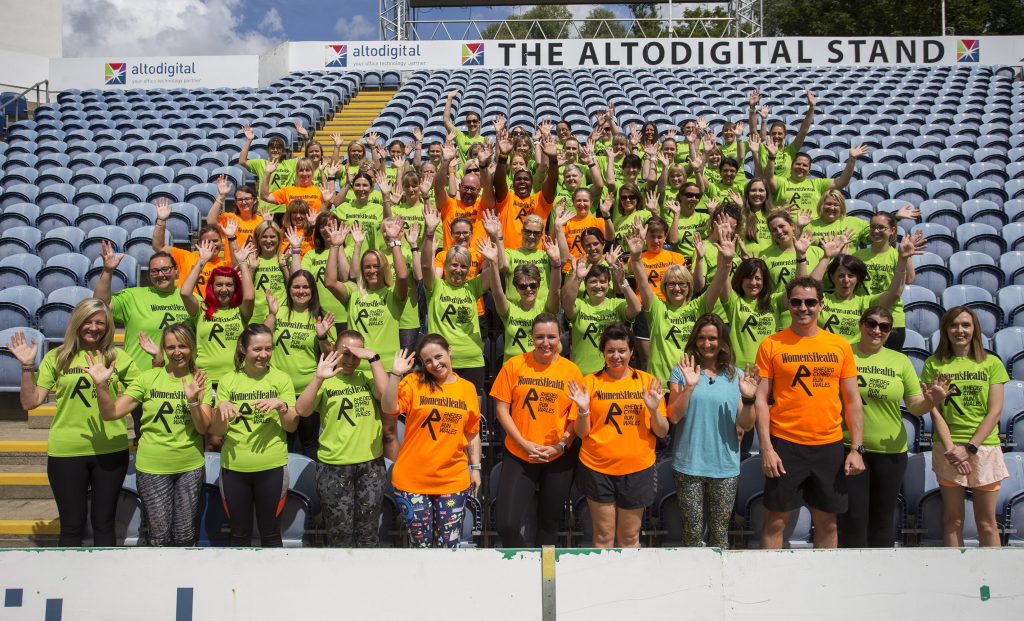 Race Day
Every single member of the Run Wales 100 proudly completed the Half Marathon distance!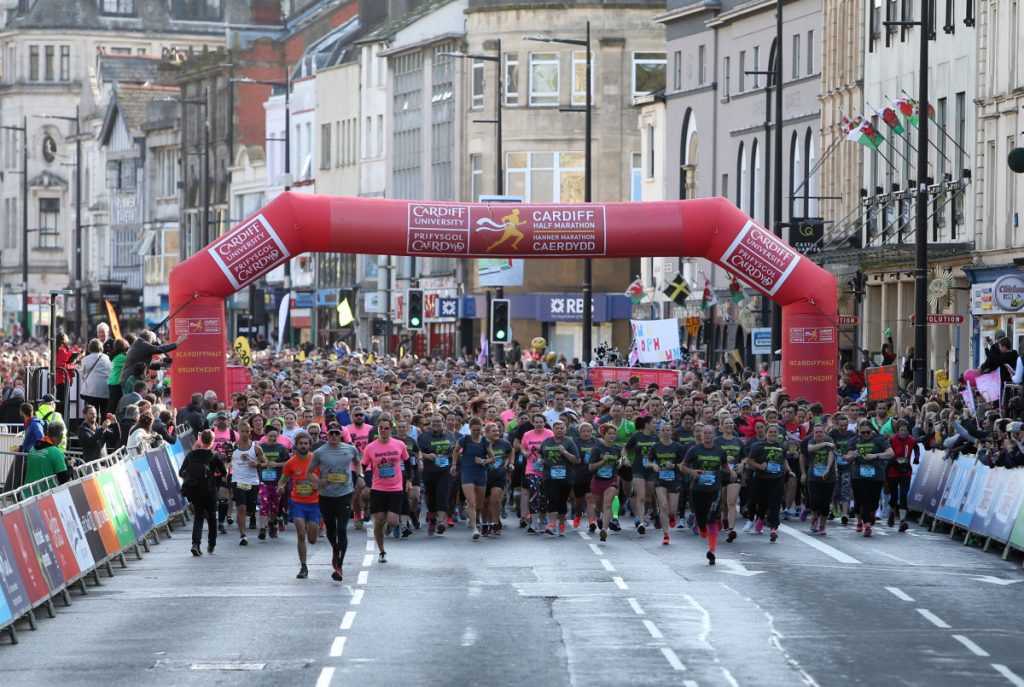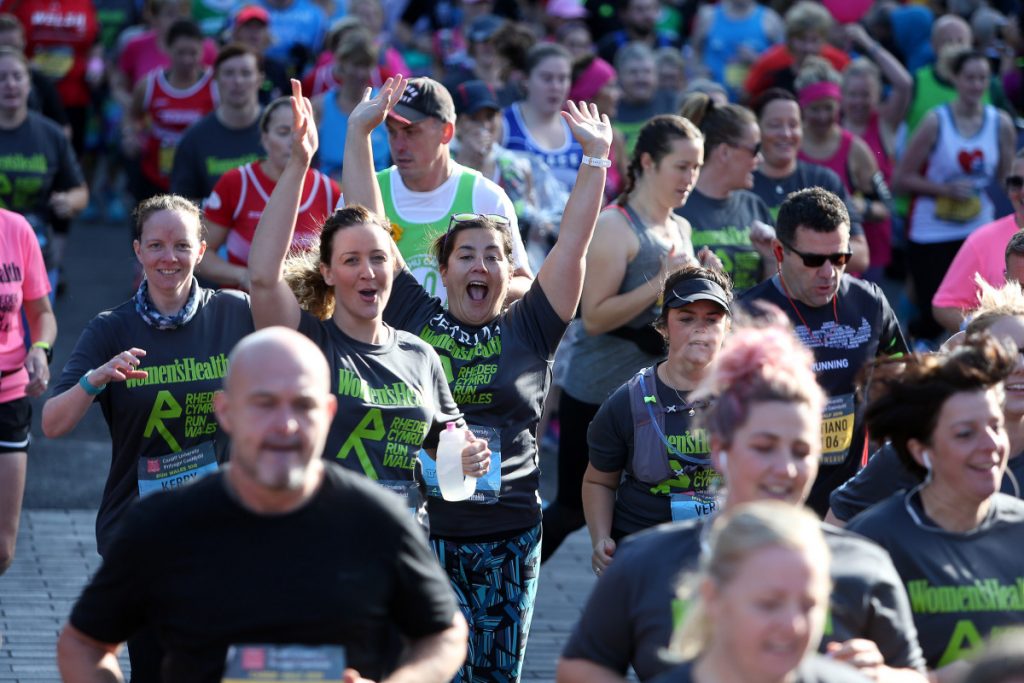 We managed to catch a few of the group at the finish line . . .
Where are they now . . .
We caught up with Run Wales 100 member Melanie Palmer from Porth Eirias Runners, sounds like she's had a busy year!
"Gemma Gale and Paula Ford Run Leaders for Porth Eirias convinced me to do the half marathon and spent lots of time training me ready for the race. They were amazing.
Now I have become a Run Leader and coached a 0-5k course in January. We finished it just before lockdown at what I think was the last Parkrun in Conwy. I also did the Conwy Half Marathon in November last year.
Most of this years 0-5k group still come along to the run club and it's such a shame we couldn't have RunWales100 this year. There are lots of our members who we think would benefit from the amazing experience in Cardiff that we all enjoyed.
Luckily we have the Colwyn Bay promenade to run on so we can social distance. We have adapted by offering more sessions so we can reduce the number of runners each session. We offer support for running, run/walking and walking group.
It would be fantastic if RunWales100 was going ahead next year. Porth Eirias Runners would definitely be there if possible. We share so many amazing times and experiences we had in Cardiff we just hope our members can experience it for themselves."
Thanks for getting in touch Melanie, we are thrilled to hear that you have not only continued running yourself but now encourage others to do the same as a Run Leader! Keep up the good work.
Unfortunately the 2020 Cardiff Half Marathon had to be postponed to march 2021 due to COVID-19 outbreak. We look forward to reuniting with the Run 100 in future and wish them all continued success in their running journeys.