Members of the Llanelli Striders took the opportunity to enjoy a little parkrun tourism this week as they headed west with the Run Wales Social Running Celebration Relay to Colby parkrun.
The Celebration relay provides all Run Wales registered groups with a tremendous opportunity to showcase their group, sharing information about their activities and encouraging more people to participate in social running outside of their regular weekly parkrun. We are encouraging groups to support their local parkrun by offering to volunteer as well as run, jog or walk at the relay events.
39/47: Celebration Relay Run Report – Colby parkrun
---
As part of 'Run Wales Celebration Relay' taking in all 47 parkrun's in Wales, Llanelli Striders were asked if we would be able to take the baton to Colby parkrun.
So, a 45-minute trip down the A40 to Colby, and a fantastic welcome by all volunteers and runners. Colby parkrun is definitely one of the best to do.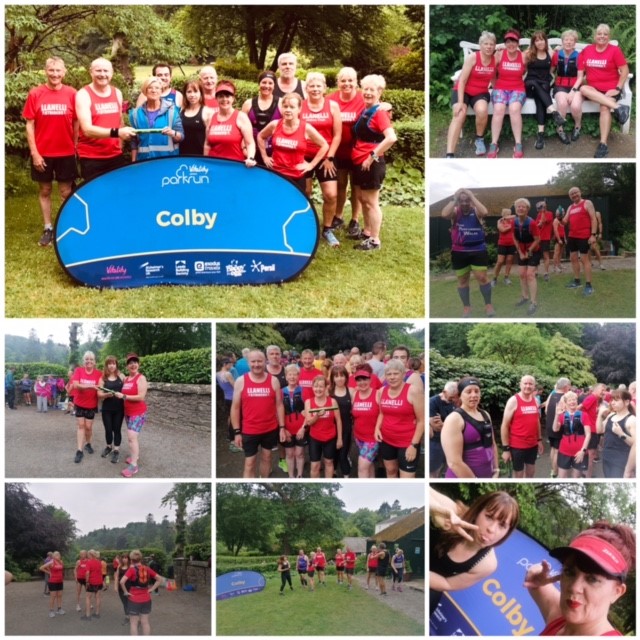 Three 1-mile laps on an undulating course with a little extra uphill finish in the beautiful National Trust Colby Woodland Garden.
With visitors from as far as Cape Town South Africa there were 152 who ran jogged or walked. First place was also a first timer from Lytchett Manor Striders. Other first timers were from Run Sandymoor, Emerson Green Running Clun, COG Triathlon Club, Colchester Harriers AC, Stafford Harriers, and Pinlands AC. 
It was also great to be part of The Trots Running Club's C25K graduation with many doing the course distance for the first time.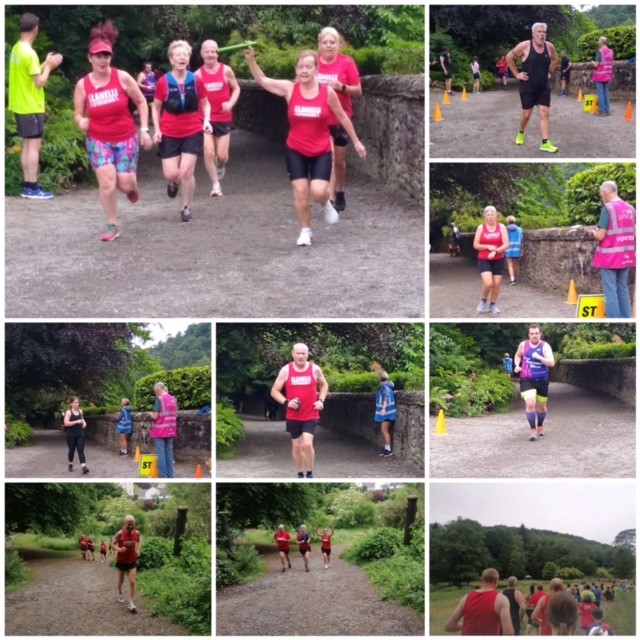 This week's volunteers were Mary Anthony, Ronald Anthony, Jen Burrows, Andrew Davies, Cody Davies, Gareth Davies, Jay Davies, Abi Hart, Kevin Jenkins, Lewys Jones, Leigh McShane, Dwyfor Morgan, Melanie Picton, Susan Thomas and Cyril Walters.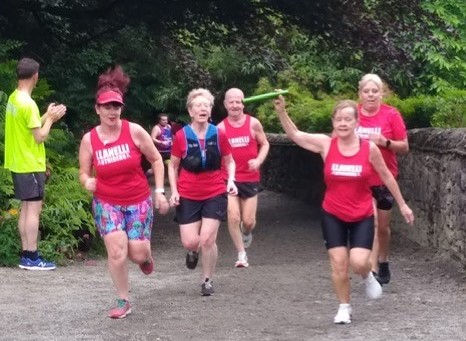 Run Director Mary Anthony welcomed all to the beautiful National Trust Colby Woodland Garden for the 376 parkrun at Colby. The welcome brief included all the usual and important local rules, as well as acknowledging individual milestones. Llanelli Striders were introduced and explained why the Striders were carrying the Run Wales baton around the course.
After the parkrun at 10:30 we did the short drive into Tenby and spent the day taking in the Pembrokeshire Food Festival on the South Beach, followed by an unplanned dip in the sea.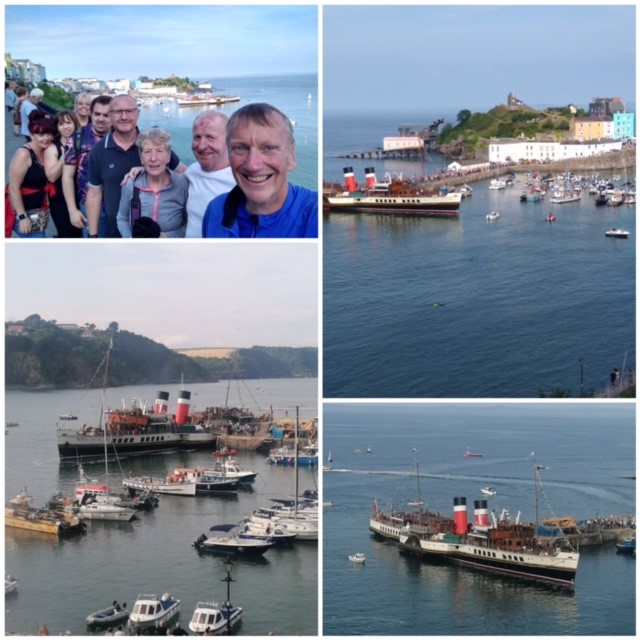 Luckily the warm June sun dried off our clothes. Just before heading home at 6:30, we were fortunate to see the paddle steamer The Waverly sail into Tenby Harbour.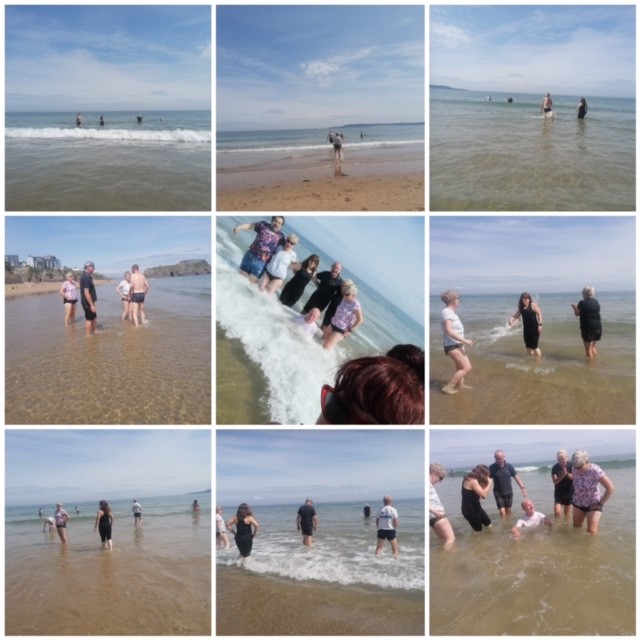 The Llanelli Striders are a friendly and social support group of all abilities which aims to improve physical and mental wellbeing through walking and or running.
The group consists of a mixed ability of non-affiliated runners and affiliated runners from various clubs throughout Carmarthenshire that like to meet for a friendly group run.
Llanelli Striders, normally meet on Saturday mornings in various locations throughout the area. This depends on what race or event is coming up. During the cross-country season, the group takes in challenging terrain within the Pembrey Country Park.
The Striders support many local running events in South and West Wales, where there is always a social aspect to the day.
If there are longer races planned such as half or full marathon distances, the group build up over time with a training plan to support those taking part. Many of the group then take the leap and have the confidence to enter a longer race which they may not have considered before.
Members also meet on Monday at 6pm from the Dragan 24 Carpark in North Dock, Llanelli, with Llanelli AC, for a steady run along the Millennium Coastal Path.
For those who like a run when the children are in school or when you have a day or week off, or retired then, Tuesdays and Thursday mornings, the group also meet at 9.30 in the carpark of Llanelli Leisure Centre in partnership with the Actif Sir Gar 'Walk Talk and Run Group'.
Running sometimes it's not about the distance or speed but about the friends you meet along the way.
---
Colby parkrun event statistics
Events: 376
Finishers: 10,053
Finishes: 42,309
Average finishers per week: 112.5
Volunteers: 285
PBs: 6,660
Average finish time: 00:29:14
Average finishes per participant: 4.2
Groups: 1,053
Female record: Amelia PETTITT – 17:29 – Event 60 (1 Aug 2015)
Male record: Simon NOTT – 15:43 – Event 346 (5 Nov 2022)
Age graded record: Val NAYLOR – 92.85% 26:35 – Event 248 (4 May 2019)
This week's full results and a complete event history can be found on the Colby parkrun results page. 
---
It's another hop, skip and jump for the Celebration Relay baton this week as we hope to attend Cwmbran parkrun next Saturday. Can you be there to support? Please get in touch if you're interested!