Do you love running and want to share your passion to encourage and motivate others?
Have you ever thought of setting up your own running group?
Crickhowell running club haven't let a pandemic stop them succeeding in setting up a brilliant, supportive group this year! Here at Run Wales we would like to say a huge congratulations to everyone involved and a big well done to their 1st Couch 2 5k graduates!
Here is what Crickhowell running group posted this week…
"The dream of representing a running club in Crickhowell has been burning away at me for a long time, especially thinking during the long miles I was doing through lockdown. But it was the amazing offer of help, advice and endless support from Christine Vorres that gave me the confidence to try and bring local runners together and in September we had our first session with a team who were so willing to try and get it off the ground. Now week after week with local runners, special friends and people who had never run before having confidence in us, 9 weeks later we have quickly grown to 60 paid up members.
Today we were delighted to hold our first C25k graduation and 5k Time Trial. The weather was shocking, COVID -19 regulations and restrictions were tricky, the marshalls were soaked to the bone but it didn't dampen anyone's spirits. Adrian-Sharon Woods, Taff Palfrey, Susan Ward, Kerry Crosfields DofE girls, Jay McInnes Maggie, Georgina Park braved the relentless rain to marshall and cheer our brave runners for hours with Adrian Markey for staying hours to take photos.
The running was superb against the stunning backdrop of the mountains and the grit and determination that you need for a 5k was etched on everyone's faces whether coming in at 19:39 or 43:03.
A cracking course very kindly gifted to us for the morning by Glanusk Estate and marked brilliantly by Ellen Wood and Limitless Trails, made for many running their first ever 5k and me running my fastest 5k…. a fitting beginning for the first time to wear our Crickhowell Running Club t shirts and a platform on which to build hopefully for 2021.
I'm so grateful for the friends and cracking times at PBB and Mynydd Du and all the other clubs and for the support and advice I've received over the past 5 years which has got me to here.
This morning, putting on our Crickhowell Running Club kit for the first time felt every inch of what I always knew it would… but what was more overwhelming was seeing everyone else feeling the same….
proud just really doesn't seem to cover it
So to Christine Vorres, Ellen Wood, Adrian-Sharon Woods, Stevie Carter, Ruth Carter, Steve Cooke thank you so so much – for believing that we could begin this journey and for giving your precious time to grow it. I'm so excited that we are building a club with a shared vision to nurture running in Crickhowell for EVERYONE who does run or wants to run.
Whilst this year has been so hard… so difficult… so sad for so many in so many ways… this year will also mark new exciting, beginnings.. the year Crickhowell Running Club 2020 was born
Here's to everyone of our C25k graduates, our team, our members and our supporters….CHEERS
"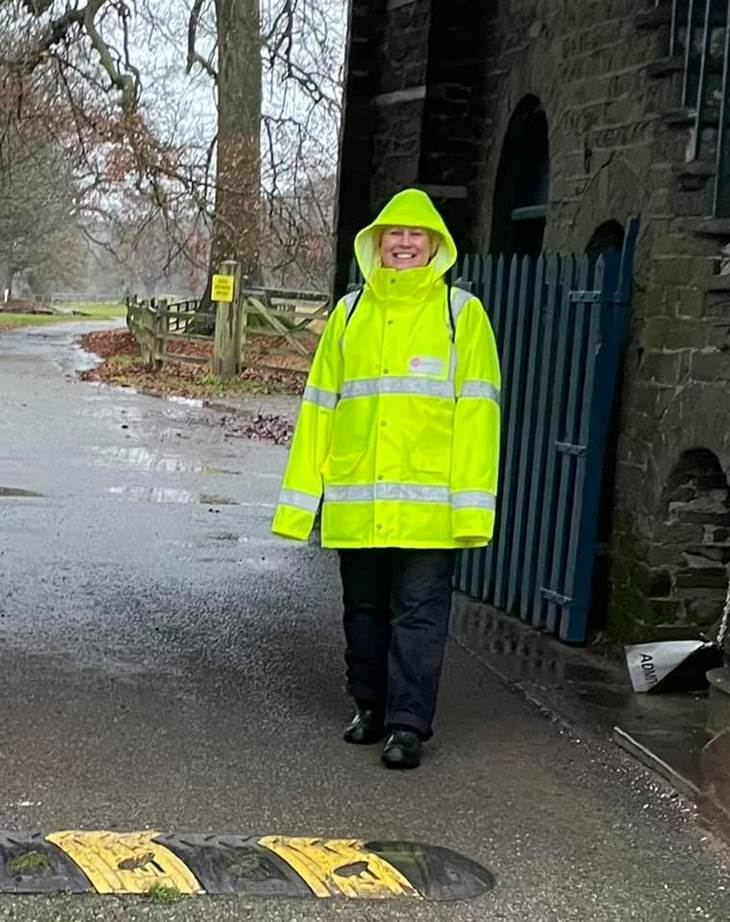 If this story has inspired you and you would like to find out more about starting a local running group please take a look at our Start a Running Group Pages or contact us at irun@runwales.org.uk for help and guidance.