Welcome to our #shareyourstory series! Over the coming weeks and months we'll be sharing the stories of those who've found a positive impact on their life through running, finding solace, happiness or a way to overcome hardship. There will be stories of challenges or of dramatic change or hardship, yet also those who utilised the everyday power of running to make positive changes for their lifestyle, mental or physical health and wellbeing.
The stories will come from across Wales. North, South, East or West. We hope that you enjoy hearing about them and can find inspiration for yourself on your own running journey. This week Gwilym tells us his story, about how he found positivity from running with the Môn Milers and his granddaughter as he continued his recovery from an unexpected serious illness.
---
Having started to get into fitness activities on the recommendation of his GP, Gwilym unfortunately was hospitalised by a serious illness which seriously affected him.
After overhearing the laughter of nurses at the hospital who had just completed the Cardiff Half, he realised the positivity that running can bring.
One of his first experiences was at the Penrhyn parkrun near Bangor, although he admits that he might not have been as ready as he'd have hoped at the time.
Progress has been steady and this year, with his granddaughter Mared at his side, they celebrated reaching their 50th parkrun milestones together.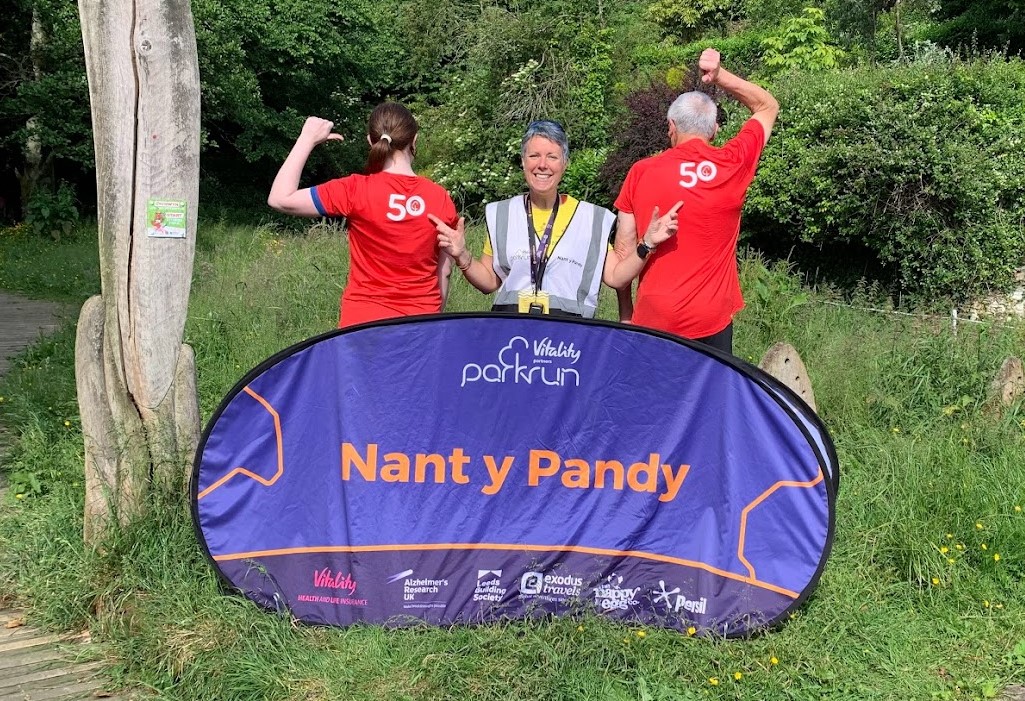 Gwilym joined Mon Milers in September 2020, having initially been unable to find a suitable group or provision for his situation around Anglesey. He says that joining the group helped him learn so much more about running, training yet also making lots of new friends along the way.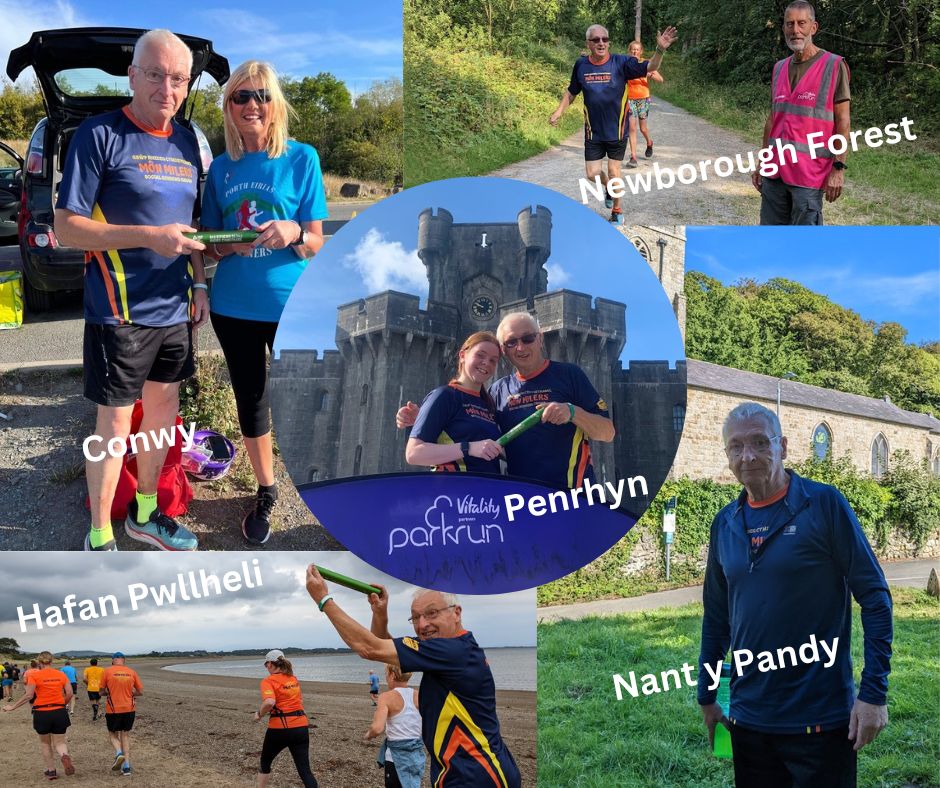 As a great ambassador of social running, Gwil was a great supporter of the Run Wales Social Running Relay and, alongside friends from his group, ran with the baton at an amazing FIVE parkrun events in the North West, visiting Penrhryn, Conwy, Newborough Forest, Nant y Pandy and Hafan Pwllheli.
Along with knowing how beneficial running can be for his health, one of the main things that he has enjoyed is the opportunity to run with others and the sense of community that one can get from social running.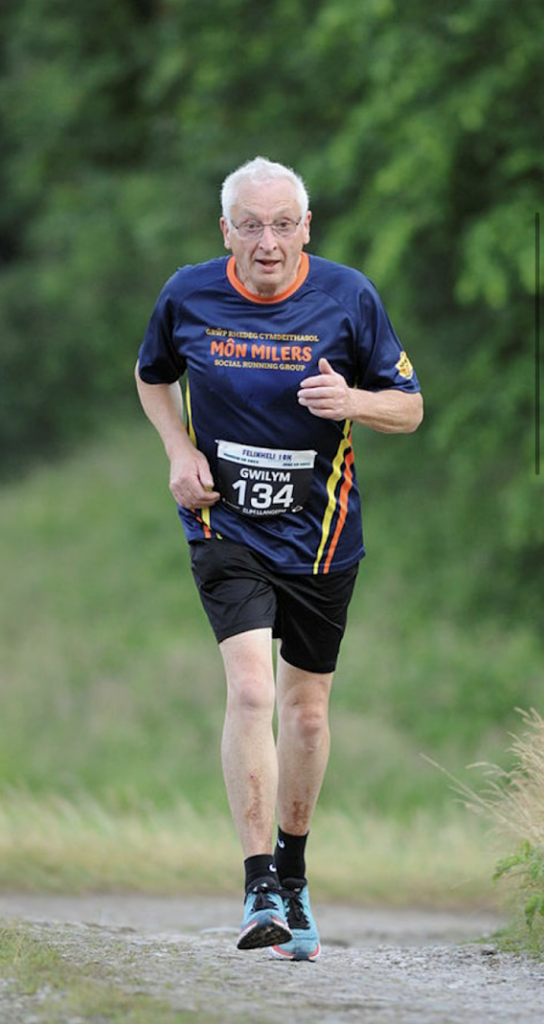 Having benefited so much from the group environment, Gwilym wanted to be able to give back to the community that had helped him so much. He became qualified as a Run Leader and enjoys supporting new runners through the group's beginners course.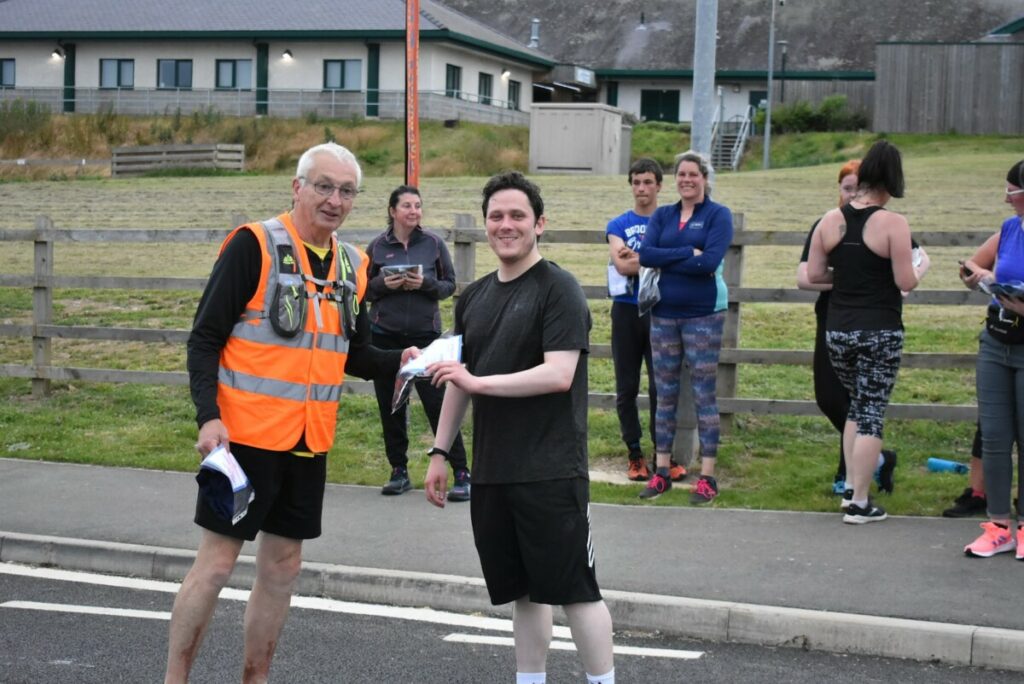 Gwilym also frequently volunteers at parkrun and encourages others to reap the rewards of volunteering in such a friendly and inclusive community.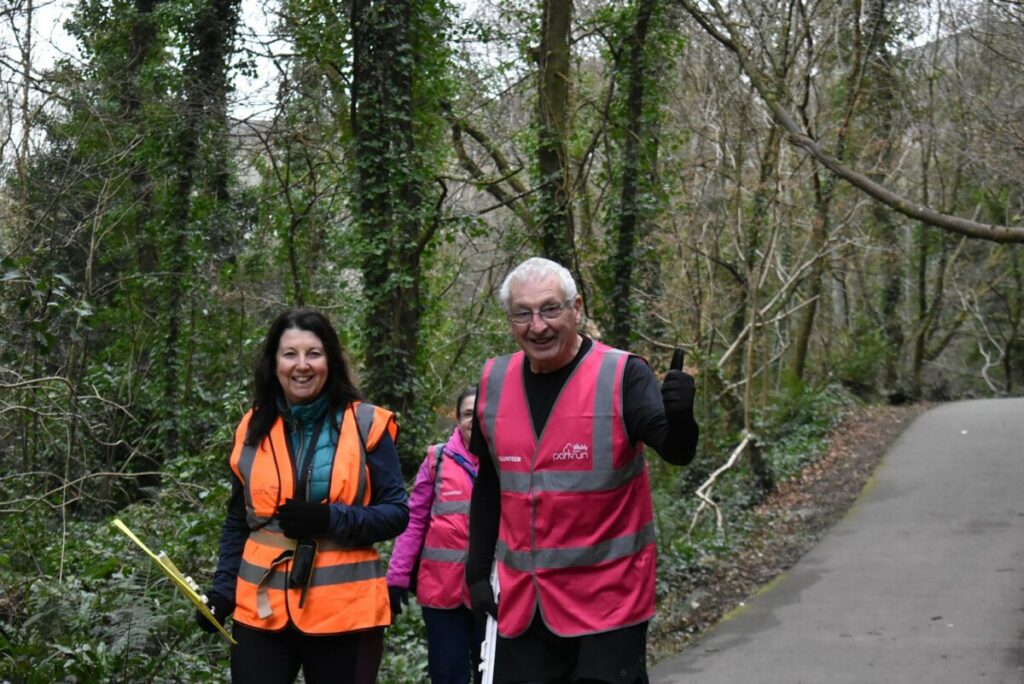 Another major activity has been fundraising for the Stroke Association by doing the iconic Anglesey 10k each year. The money that Gwilym raises ensures that the association can continue to support its members and enable them to be able to attend group events and social opportunities.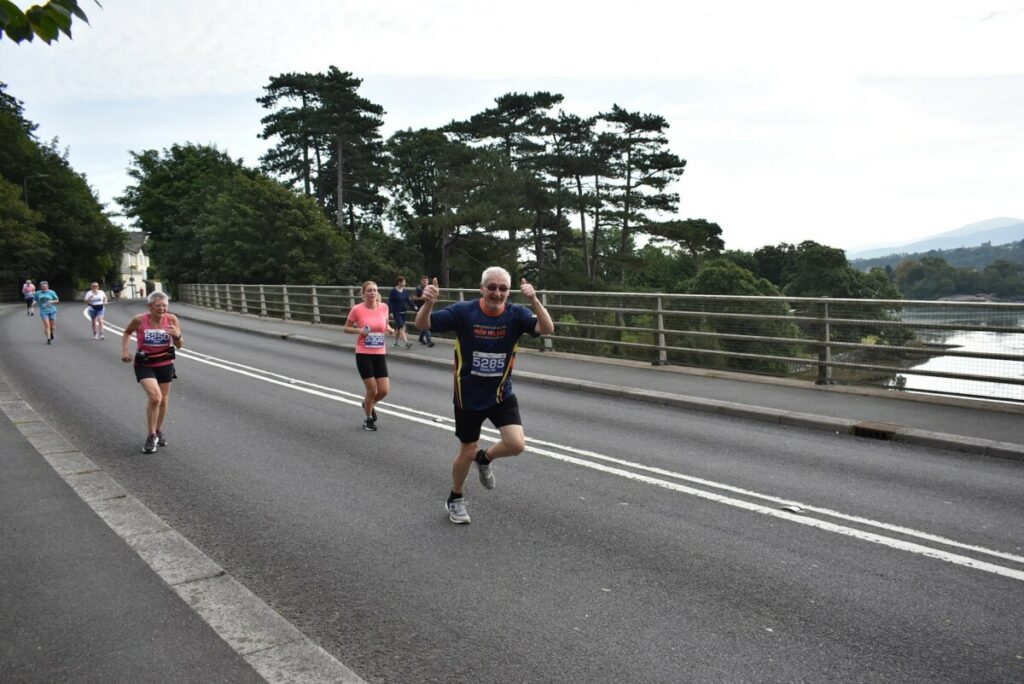 While the support from the group has been invaluable, Gwilym also credits much of his running enjoyment to his granddaughter Mared, who has been there to support him on his journey. They were there every Saturday morning at parkrun, come rain or shine.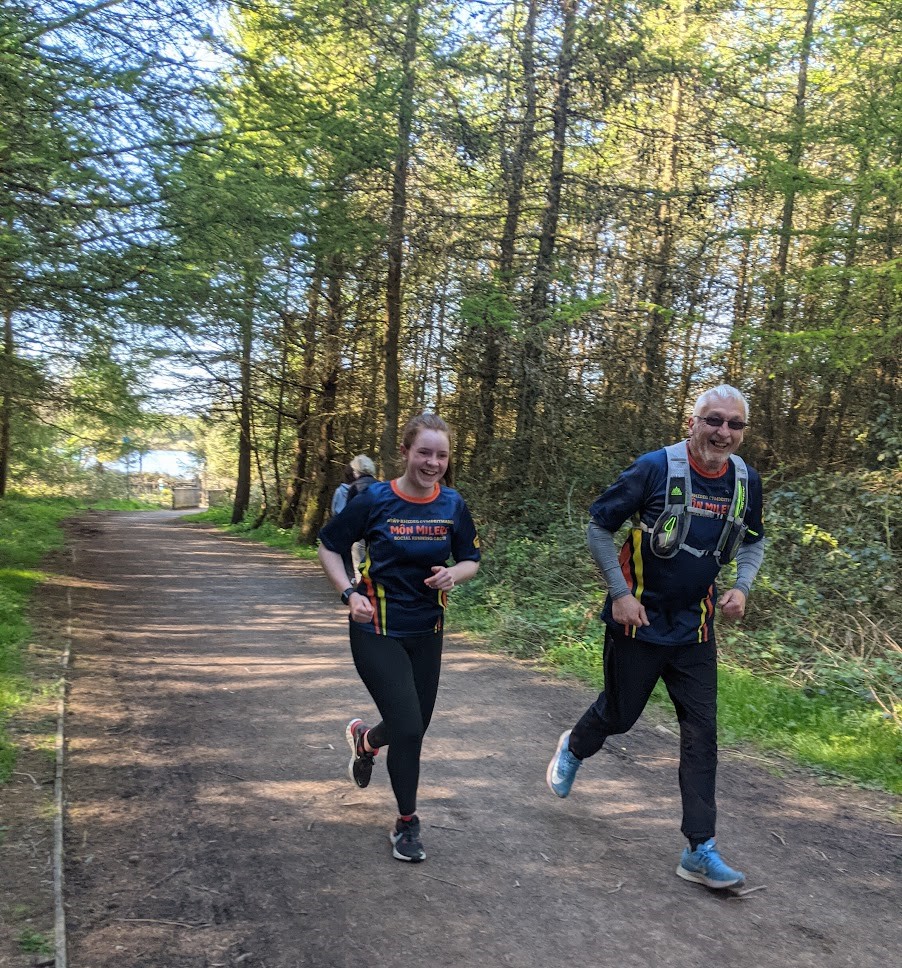 While Gwilym did indeed start running at the age of 60, he now wishes that he had taken those all important first steps much earlier.
It is these first steps on the running journey that he credits as the most important, giving him the skills and support to complete 5k, 10k and even the half marathon distance with his group.
If you're inspired by Gwilym's story, find a social running group and get started with your first step today, or share your story below!
---
---
We want to showcase running stories from across the country, so if you have a story to inspire others, please get in touch by completing the form below.