Last week we posted a blog titled
Resilient Runners
, it was about how our running community have been keeping each other going in these unprecedented times. As there 
were so many brilliant ideas 
we have decided to run a series of blogs to feature the fantastic efforts of as many groups as possible . . .
Ogmore Phoenix's Virtual Sunflower Relay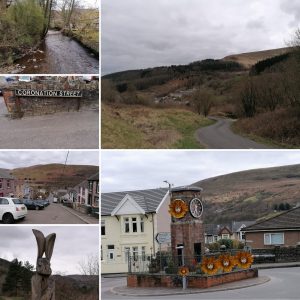 'The idea of the relay is that someone leaves a virtual sunflower (on a photo) at a location for someone else to pick up.  They run there, take a photo and then take it on a journey to another location and leave it there (with a photo) for someone else to pick up.  It has gone from starting at Ogmore Castle by the stepping stones on Saturday to now at the cattle grid on the way up to Bwlch Y Clawdd at the top of the Ogmore Valley.  RULES * you must collect the sunflower alone or with members of your household * no motor vehicle is allowed to be used * you can run-walk-cycle any distance of your choice. This is not about distance or speed *you must adhere to rules of social distancing.
It has been embraced by several members.  We're now on leg 7 as some have done it first thing in a morning and some are doing it later in the day.  It's perfect for observing social distancing rules as nobody is running for it at the same time and people only know where it ends up next when those who took on the mantle have finished their run and shared it.  The plan is to plot its route at the end of all this on a map, with photos to celebrate the challenge.  Two other clubs have asked if we mind them doing the same challenge – of course, not a problem.  One are going to do it with a daffodil!'
Amazing effort Ogmore Phoenix!
To read about what other groups have been up too look for our next Resilient Runners blog post this Thursday.
Please get in touch and let us know what your group has been up too by tagging us on social media, using the #innovate2unite hashtag or emailing us
irun@runwales.org.uk