Following today's announcement (10/07/20) that the Welsh Government
"….allow larger gatherings of up to 30 people outdoors only where these are organised and supervised by a responsible person for sports and other leisure activities and classes." 
We are pleased to say that as of 13th July we can start to return to group running activities. We welcome this news and are sure that our teams of qualified leaders across the country will exemplify the role of 'responsible person' in guiding their groups safely and effectively under the new guidelines, whilst maintaining good practise and social distancing throughout.
We have today published updated guidance for our groups and leaders to start planning an effective and safe way to return to group running. You can find the latest version HERE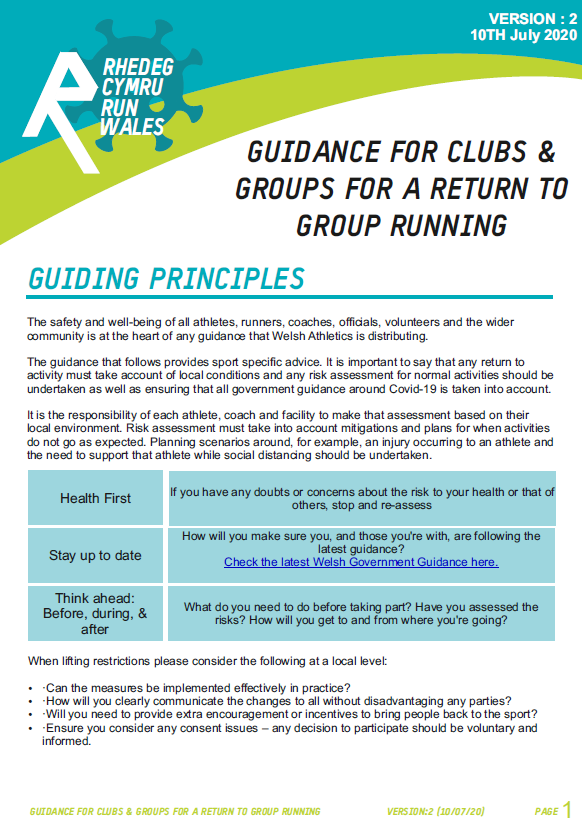 We encourage all groups leaders to thoroughly read the guidelines and plan their group running activities accordingly.
As Always Run Wales is here to assist all running groups and can answer any questions that may arise.