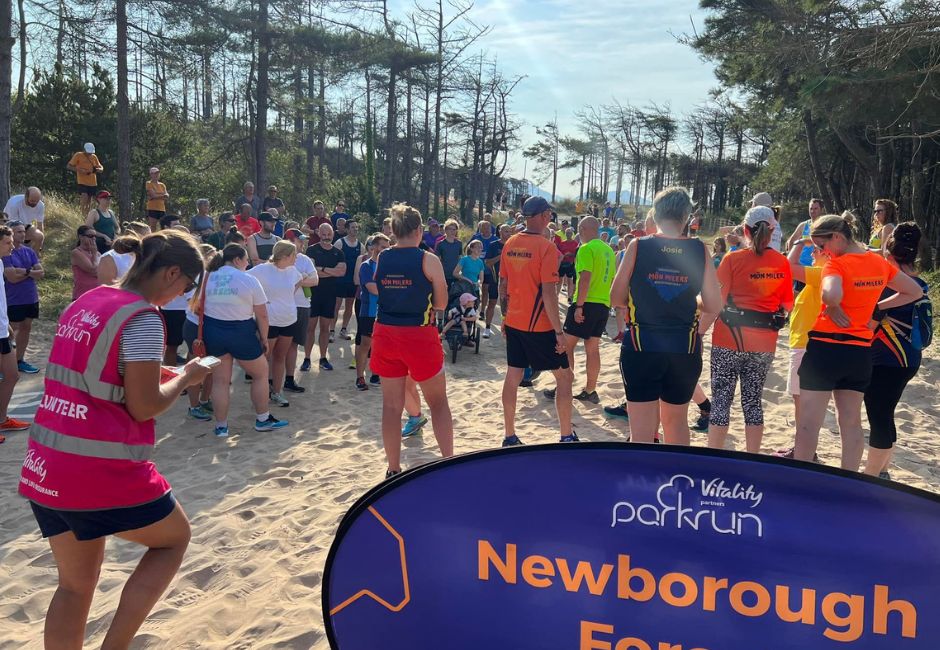 The Run Wales programme is all about increasing social running and free opportunities to go running across Wales. Since 2015 Run Wales has worked with parkrun to do this and helped fund and support events, seeing the number of events grow from 9 in 2015 to 47 in 2022 with more events scheduled.
Junior parkuns have also been established with 15 events currently operational on a Sunday morning.
All these events take place stunning locations that are safe (car free) and easily accessible to all. parkrun offers everyone the opportunity to take part; from those taking their first steps in running to Olympians; from juniors to those with more experience; everyone is welcome at a parkrun.
All parkrun's rely on volunteers, why not get in contact with your local event to help fill their roster with a variety of duties from marshal, timekeeper, barcode scanner to tailwalker. Groups and clubs have also attended 'takeover' events, where members fill each volunteer spot for an event.
Whether a walker, runner, volunteer or spectator, you're sure to get a lot of motivation, support and make friends at parkrun!
Find your nearest parkrun here
parkrun stories
establishing a parkrun
funding