Resilient Runners is a series of blogs about the brilliant ideas that our running community have been coming up with to keep each other going in these unprecedented times . . .
Ponty Panthers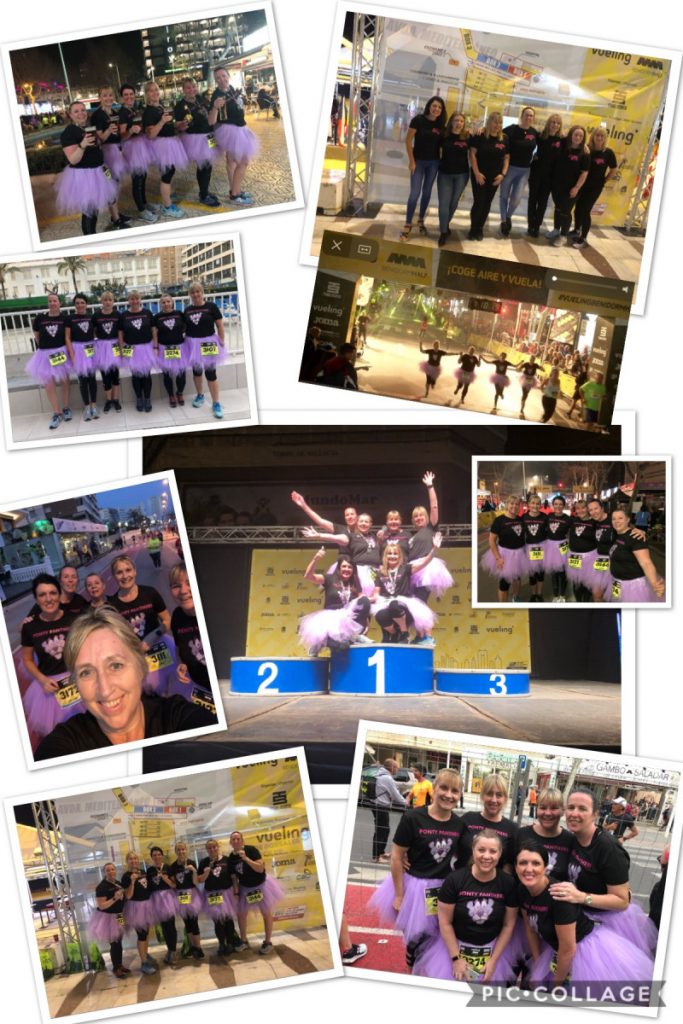 Leader Claire Tapper wrote to tell us "Ponty panthers was set up following my own Alfie's Angels experience in 2016. The experience changed my lifestyle. I had never even dreamt of running before but found I loved being part of the running community and I wanted to motivate others to get out there and run. In December that year I done my LIRF and became a Run Leader.
Ponty Panthers started in February 2017 as a Couch to 5k group and following the C25K we progressed to 10k runs and a few of the ladies ran Cardiff Half Marathon in October that year. All our regular runners have now gone on to run at least one half marathon.
We are a small, friendly running group and the camaraderie within the group is amazing. We have regular social nights out, have made good friends and the first weekend of March this year (just before lockdown) a group of six of us were lucky enough to have a weekend in Benidorm to run Benidorm 10k, just a week before Spain was put into lockdown.
Lockdown for some of my group is a nightmare as a few of the girls don't like running alone and found it a struggle running without the support of the group, with no company. I felt as their Run Leader that I needed to get the group involved in some activities to keep them going, be it running or walking, just to keep the momentum and keep them all motivated. I am collating all the miles that the group are running/walking individually and I keep a running total of the miles so at the end of lockdown we can see how far across Europe we will have travelled.
I set up some challenges to keep the group together and to give them a reason to go out for their daily exercise. First off one week into lockdown we had the PANTHERS challenge which consisted of a few running related activities:
P – PB over a mile
A – Alphabet (as a group find a street name with every letter of the alphabet to make up the alphabet
N – Negative splits for two runs.
T – Twice a week run/walk at least 3 mile.
H – Hilly route or Hill reps.
E – Early morning run before 7:30am
R – Reverse route
S – Streak 7 days of running at least a mile.
We had an Easter riddle, with a little prize for the first person to get all riddles correct. One of the group also arranged a 'Quiz Night" every Saturday through Zoom, which is a great opportunity for us all to catch up.
Some other challenges to keep the girls motivated are:
Alphabet names – Make your name out of street signs, which one of the group suggested.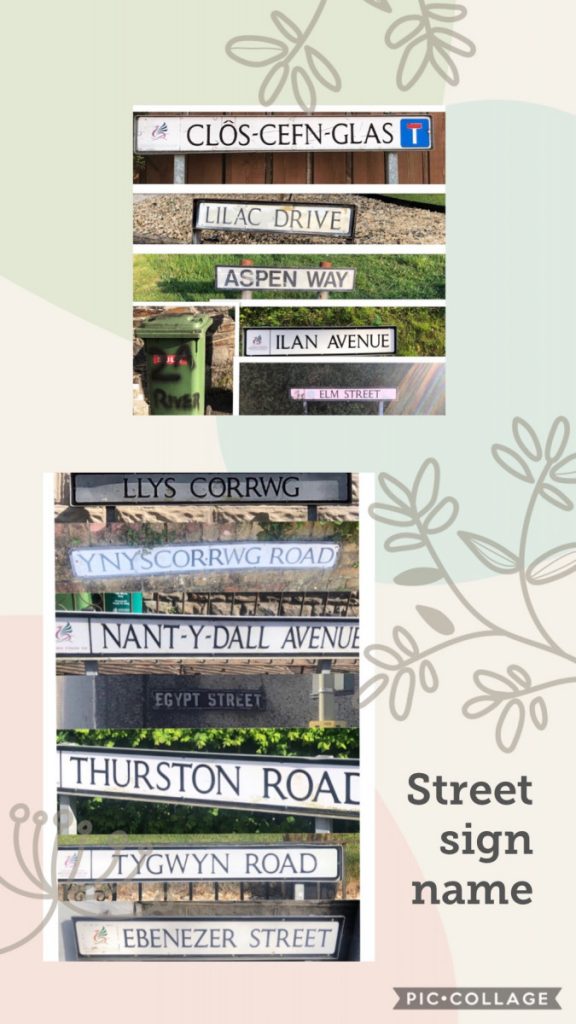 Panther's Run Together Alone on 3rd May, where we all set off running solo knowing that some of the group were running too, somewhere in Pontypridd.
Panther Virtual 'Loo roll' relay. Each member of the group made a video clip using a loo roll as a baton to do a virtual video. Lots of fun was had by all involved in this I think and there were lots of takes for some members of the group!
Red/White/Blue Challenge in support of VE Day on 8th May – wear something Red, White or Blue and run at 8:30am along with other members of the group running at the same time, running together alone.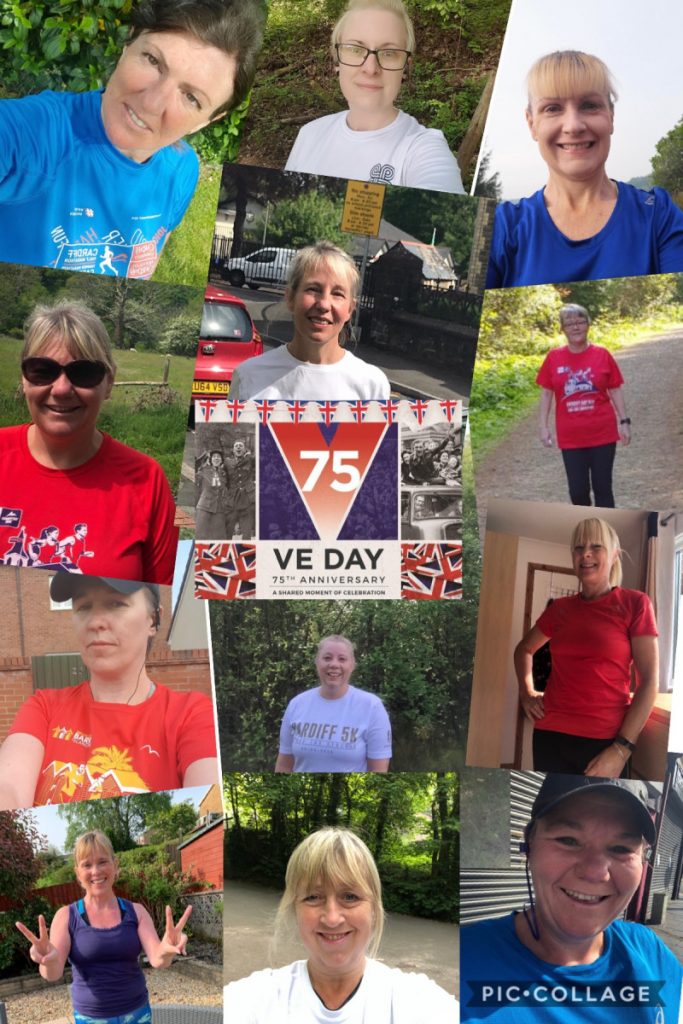 Panthers Bingo – Each runner has a card with running related activities, when the number is called they do the activity and tick it off their personal bingo card, first one to call a line gets a small prize and first to call 'House' gets a bottle of bubbly – Great incentive to get out there and run!
Depending on how much longer we will have to comply too the social distance running, I have a few more things in mind that I will be arranging to keep our little club together in these unprecedented times during COVID19.
The Lockdown of 2020 will not stop the Ponty Panther's getting out there doing what we enjoy, we will keep on running alone, keeping a social distance, ensuring the safety of ourselves and others until the restrictions are lifted. We are all in this together even though we have to run alone. Stay Safe everyone!"
Fantastic effort Ponty Panthers, keep up the amazing work!
Another Resilient Runners blog post will be coming your way Thursday.
#Innovate2Unite