We've been working in collaboration with Dog Furiendly and Burns Pet Nutrition as part of their 12-week health and fitness programme called Tail Wag to 5k. The programme will help dog owners to become physically active by running together with their canine companion.
With advice from canicross experts Pawrunner to ensure the health of hound has been carefully considered throughout.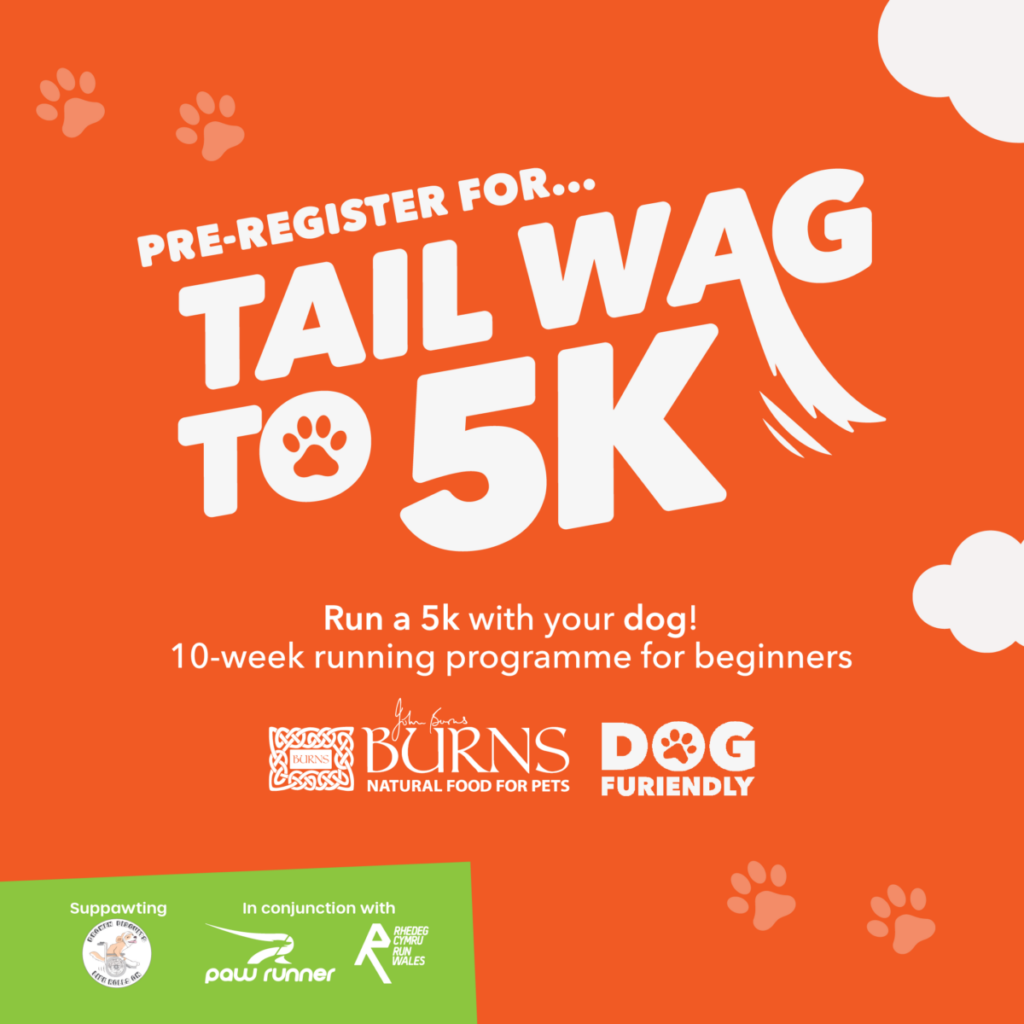 From the week commencing 23rd January, the 10-12 week programme will encourage complete beginners to become more active, by making it easy and fun.
We're encouraging participants to aim for the goal of running a 5K with their pooch by their side! Not only transforming their own health, but helping any couch potato pup to become an experienced runner!
Free tail-wagging exercise plan for beginners or anyone who wants to get fit with their pooch. Start with a walk and build up your confidence week by week – until you reach a tail-wagging 5K!
We'll have lots of posts and stories over the weeks and you can get involved straight away.