The Run Wales Social Running Celebration Relay continued this week, with the baton passing from Moti Albany Road Run Club to RUNNewport at Newport parkrun. As this was the last Saturday of the month, we were also able to celebrate the second meeting of the new Newport 5k Your Way group, which encourages exercise among those affected by cancer.
The Celebration relay provides all Run Wales registered groups with a tremendous opportunity to showcase their group, sharing information about their activities and encouraging more people to participate in social running outside of their regular weekly parkrun. We are encouraging groups to support their local parkrun by offering to volunteer as well as run, jog or walk at the relay events.
33/47: Celebration Relay Run Report – Newport parkrun
---
On Saturday, 29th April, the baton continued on its journey between social running groups across Wales. Helen McCarthy, a member of Moti Albany Road Run Club, passed the baton to Jeff Ellaway, Sarah Buckley and Andrew James, representing RUNNewport, at Newport parkrun.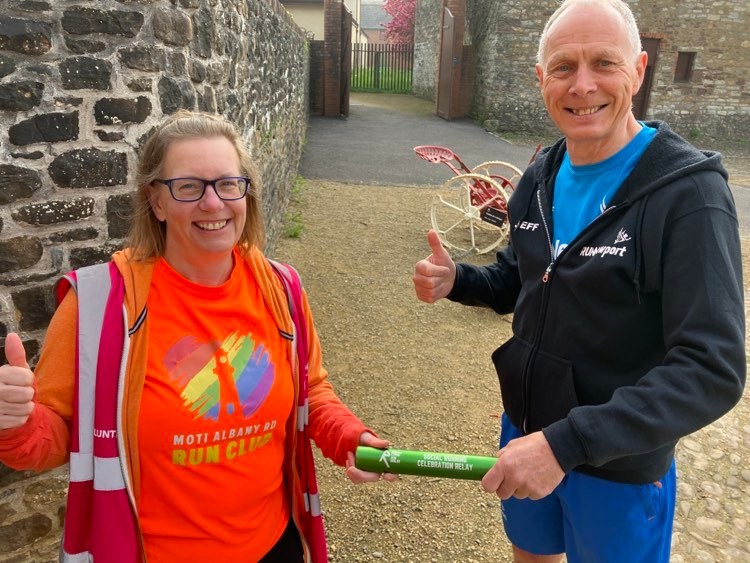 Chris Davies, parkrun Ambassador for Wales, did the honours by announcing the event before the parkrun and kindly also took some photos before the race briefing.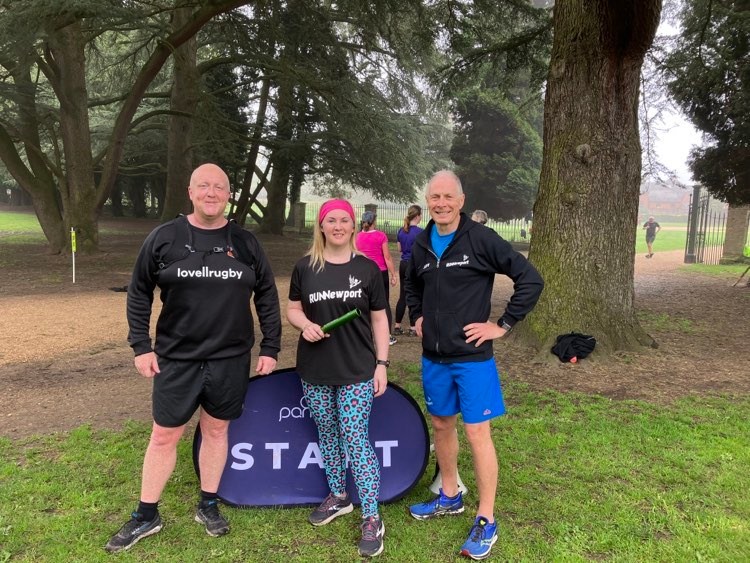 Jeff, Sarah and Andrew then ran the 5K at Tredegar House, a lovely trail route mostly around the picturesque lake.
RUNNewport is a thriving social running group which welcomes everyone who enjoys running and aims to support them to reach their running goals.
The group provides free, friendly coaching and accessible sessions twice every week, using the city as their training ground.
RUNNewport is delighted to be involved in this event across Wales and is looking forward enthusiastically to their 'volunteer take-over' event in support of the relay at Riverfront parkrun next Saturday.
Speaking of their participation in the Run Wales relay, one of the group members said:
"It's exciting to be part of the running community throughout Wales and we hope to meet many more runners in parkruns and races in the future."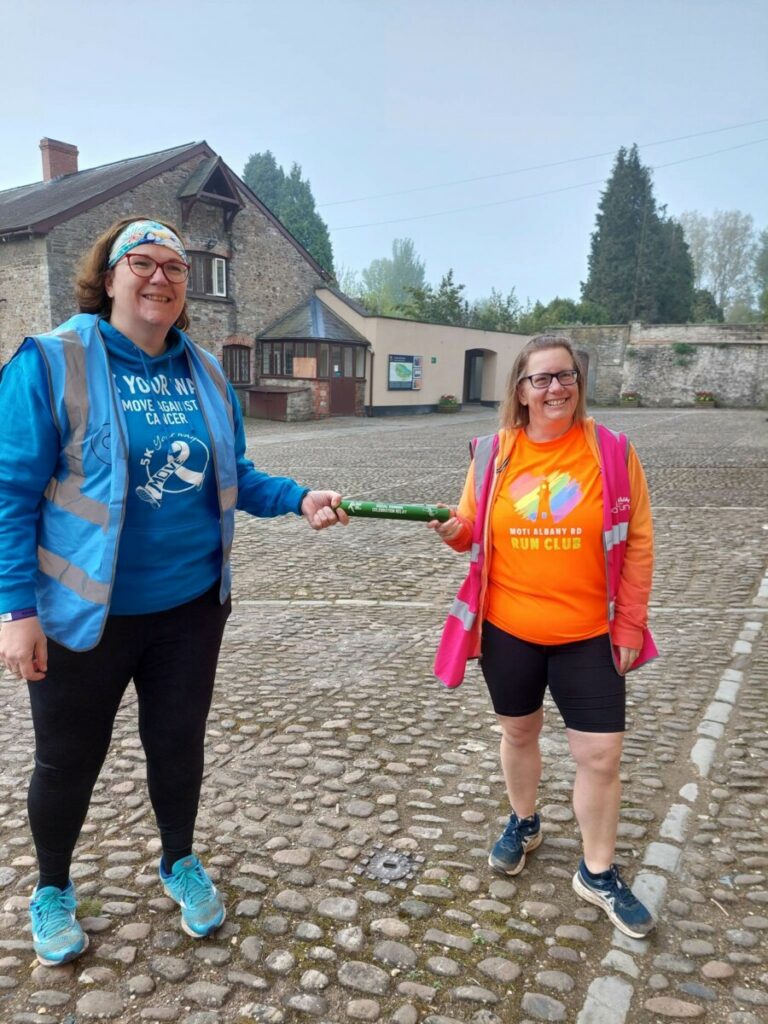 It was lovely to that the Run Wales Celebration Relay coincided with the second Newport 5k Your Way parkrun event. Congratulations to you all on this fabulous new group, which supports and encourages anyone affected by cancer to exercise. The Newport group meet at Newport parkrun on the last Saturday of every month by the ramp into the brewhouse cafe from 8.45.
---
This week 224 people ran, jogged and walked the course, of whom 45 were first timers and 21 recorded new Personal Bests. Representatives of 21 different clubs took part.
The event was made possible by 24 volunteers:

Howard Charles MASON • John WEEKS • Chris DAVIES • Neil CHIPPER • Sandra CHIPPER • Emma WOOKEY • Celia MARSH • Elizabeth KENWARD • Trefor BEESE • Ruby DAVIES • Michael TITLEY • Elizabeth MOUNFIELD • Gavin PERKINS • Simon CAWTHORN • Richard LEWIS • Helen MCCARTHY • Trudy KENNEDY • Sue WILTSHIRE • Robert WILTSHIRE • Paul MORGAN • Aysima HARPER • Claire MORGAN-POWELL • Lorraine BERRY • Clive MALAM
Today's full results and a complete event history can be found on the Newport parkrun Results Page. You will also find a link here to volunteer at the event!
Newport parkrun started on 26th March 2011. Since then 18,255 participants have completed 156,748 parkruns covering a total distance of 783,740 km, including 26,627 new Personal Bests. A total of 1,370 individuals have volunteered 10,345 times.
---
Next Saturday, 6th May, RUNNewport will be holding their 'volunteer takeover' of the Riverfront parkrun in the city centre before the baton is passed on once more.
The Run Wales team would love to hear from any other social running groups in the area or anyone who is interested in establishing a new group.