Recently I was honoured to be invited to this year's Alfie's Army first training day. I met this year's participants and got to hear some very motivational speeches. Alfie himself, was fantastic. His words to the participants were spot on. He was encouraging without being patronising and his enthusiasm and passion for the runners was obvious. He told the runners that:
"It's not a race. It's not about who finishes first or last. It's about finishing. That's what's important"
This is advice I wish someone had given me when I first started out. It can be so easy to be sucked into the whole "I'm not fast/good enough" cycle and to have someone say, "It's not about winning, it's about finishing" is such a game changer. I think I fell in love with Alfie right there and then!!
The participants are all given a tailored plan designed by James Thie, who coaches endurance athletes at Cardiff Uni, and they also have access to a nutritional plan to help them with their training too. I was actually quite envious at this point as I wouldn't have minded a tailored nutritional plan myself!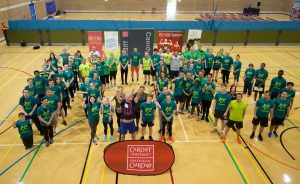 After group photos, the Army went on their very first training run. A 2-mile route down the Taff Trail was set and off they went. I ran alongside various runners and chatted to them as we ran. Many of them had never run before, or at least not since school. If I'm honest, the best bit about running for me is helping someone else. I love pacing, or just generally keeping someone company and encouraging them as they run, so this for me was fab. I ran with quite a few different groups/individuals and I can't wait to see them continue their journey to the Cardiff Half.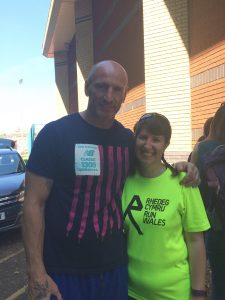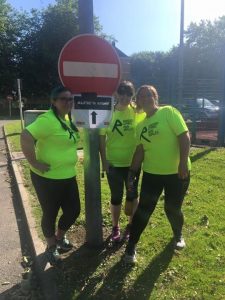 Like Alfie said on the day:
"It's going to be tough. There's going to be days when you feel like you can't. It's about dusting yourself off and trying again tomorrow"
Good luck to all the Army - i'll be cheering you all on!