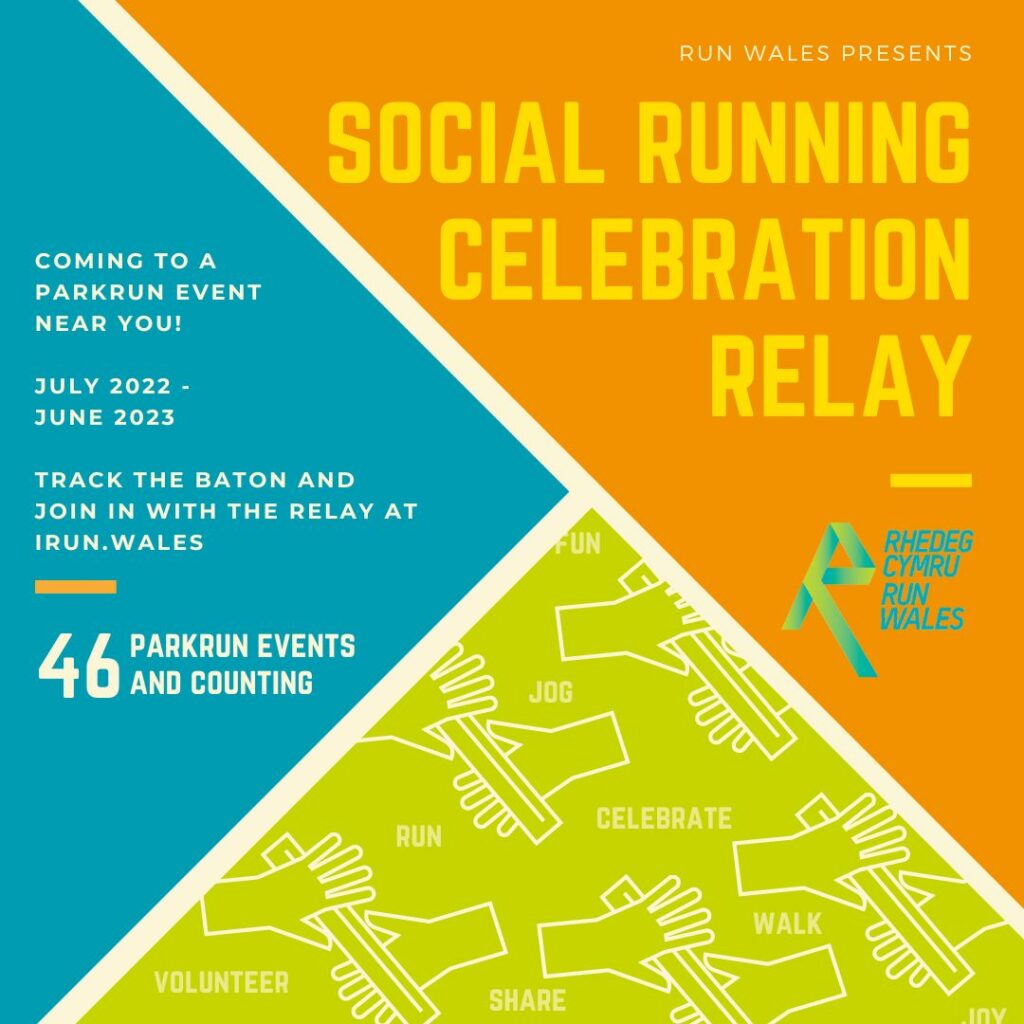 Run Wales is marking 6 years of supporting people to run, jog and walk their way to a more active lifestyle by hosting a Run Wales Celebration Relay around every parkrun event in Wales and we'd love for all of our running groups to join us!  
Launching on Saturday 2nd July at Nova Prestatyn parkrun, we invite social running groups in every area to celebrate their amazing groups at local parkrun events as the Run Wales Celebration Baton makes its weekly progression around the country.  Each week, the baton will move on to a new parkrun event, sharing the joy of social running in a new community.   
The Run Wales team will liaise between groups and parkrun to plan the baton's progress, but as it heads to parkrun events in your area, it provides you with a tremendous opportunity to showcase your group to everyone at parkrun, share information about your activities and encourage more people to participate in social running with you.  We are encouraging people to volunteer as well as run, jog or walk at the relay events.  Your group could volunteer as part of a Run Wales social group 'take-over', shadow key roles or maybe having some lively marshal points courtesy of different running groups on the day.  This is your opportunity to make a real splash and tell your community how amazing your group is!!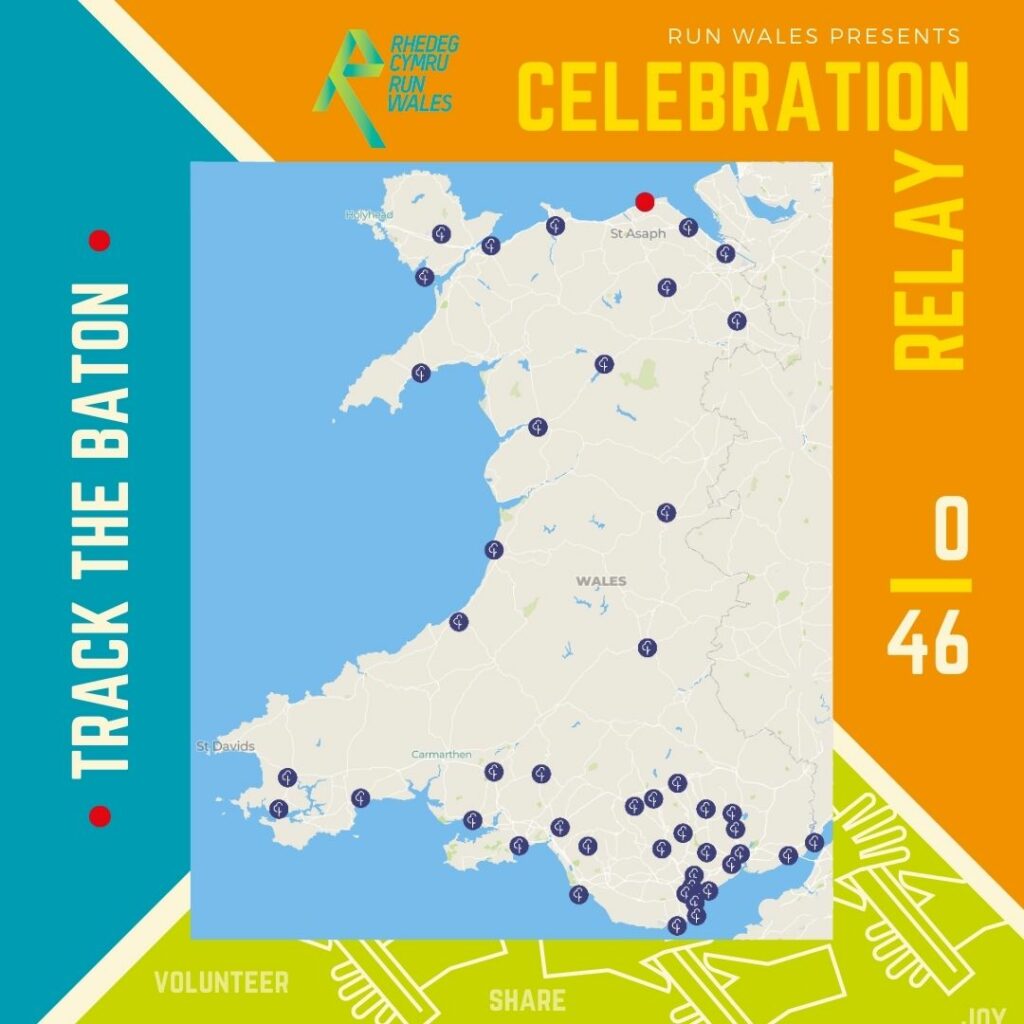 We anticipate that the presence of the Run Wales Celebration Baton at parkrun will provide plenty of photo opportunities for everyone involved, and we hope that you are able to generate lots of interest for your group, both on social media and in the real world, when it is in your area.   
All social running groups registered with Run Wales can claim their own Run Wales relay baton to keep for use within their group by actively participating in a parkrun event (with runners/walkers and volunteers)! We are inviting all participating groups to contribute to a collaborative Run Report which will be shared with the parkrun event team and published by Run Wales, giving you another opportunity to tell the world how great your group is!   
Groups participating in multiple relay events will be able to claim one baton per event for use within their group for years to come, but don't forget to ensure that your group is fully registered with us, is represented on our Group Finder tool, and has accurate information on your free, bespoke webpage on irun.wales.  If you need to register your group or haven't yet updated your registration information, get your entry up to date as soon as possible to get your group maximum exposure! The process is straightforward and everything you need to know is here.
To get involved in the Run Wales Celebration Relay, check out our Relay HQ, where you'll find all the information you need in one place. We will be sending some extra support materials to the registered email address for all groups who express an interest in participating in the relay, so please ensure your group's data is correct!
Please get in touch if you have any questions, but we look forward to celebrating social running with you right in the heart of your community over the course of the coming year!